Rockefeller Foundation to devote $1 billion to climate change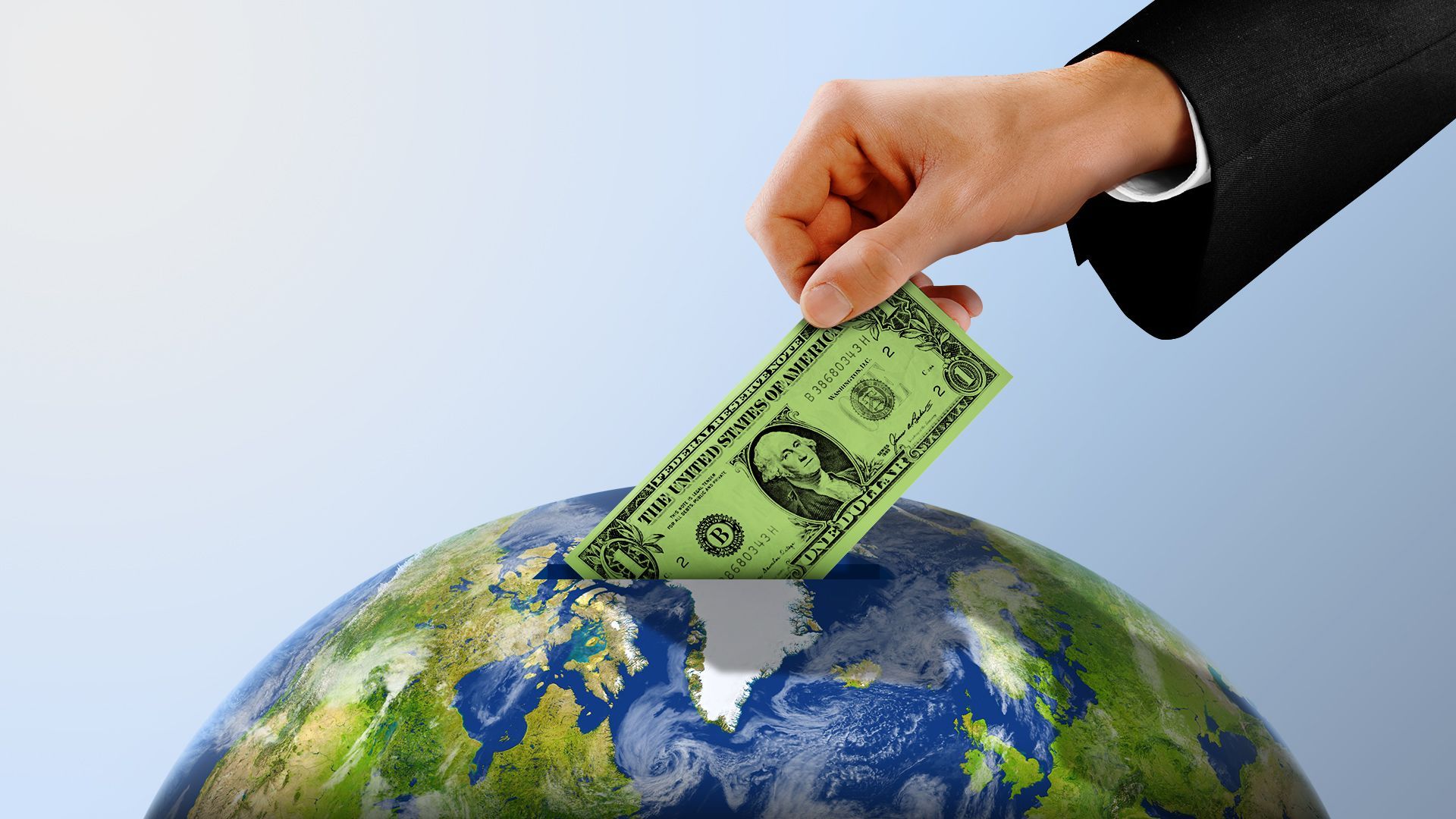 The Rockefeller Foundation on Friday announced a $1 billion, five-year commitment to climate change programs.
Why it matters: The organization, founded with a fortune built by fossil fuel, is one of the biggest players in behind-the-scenes work to prevent climate change from worsening.
The new funding aims to ensure that global investments in sustainable development don't get overtaken by events associated with a warming climate.
Zoom in: In recent years, the foundation has pivoted to focus more squarely on climate change giving. It has convened public-private partnerships to help countries decarbonize sectors of their economies, and address multilateral bank reform.
Raj Shah, the Foundation's president and former head of UAID during the Obama administration, told Axios in an interview that climate-related giving will go from about 25% of its portfolio during the past five years, to more than 75% of giving during the next five years.
The new spending will come in addition to ​​a previous $500 million commitment to the Global Energy Alliance for People and the Planet. That was the largest single investment in the foundation's $22 billion, 109-year history of giving.
Between the lines: The boost in funding and sharpened focus comes following a year in which the foundation reviewed the challenges climate change poses for people and the planet. It assessed how its programs could best contribute to positive change.
According to Shah, a key conclusion is that the progress countries have been making toward the sustainable development goals (which he helped shape when in government) are in danger of being missed.
What they're saying: In a letter to staff and partners that Shah sent Friday morning, he laid out one of the core findings from its internal review: "Current efforts to help people mitigate and adapt to climate change are insufficient," he wrote.
"People's interests reside at the nexus of both mitigation and adaptation, but current spending and action aims at one or the other. The best climate solutions will serve both."
Go deeper