Partnerships key to U.S. semiconductor chip industry development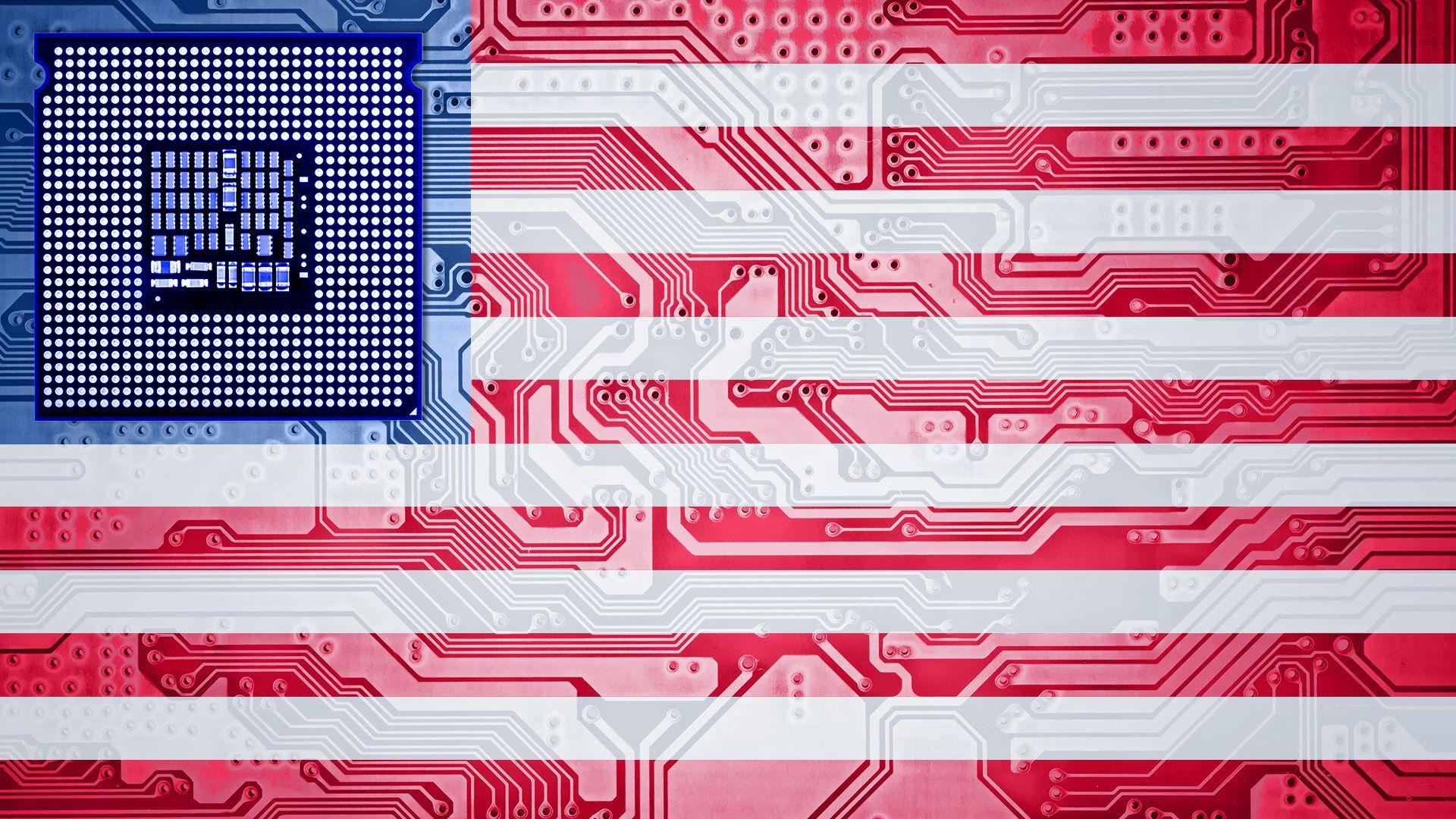 Advancing to a futuristic world powered by advanced American semiconductors will require a slew of partnerships, alliances and investments — not just go-it-alone corporate endeavors.
Why it matters: Chips provide processing power for electronics, cars and AI, making them a linchpin of the American economy — but few are made here.
Driving the news: A series of new developments in the U.S. semiconductor sector point to a growing willingness to collaborate:
Intel announced Tuesday that it would sell a 10% stake in its majority-owned IMS Nanofabrication business to Taiwan-based TSMC, the world's largest semiconductor manufacturer.
Apple had ambitions of ditching Qualcomm, but instead signed a new deal with the supplier to make chips for future iPhones, Axios' Dan Primack reported.
Meanwhile, the State Department said Monday in connection with President Biden's trip to Vietnam that the two countries would partner "to explore opportunities to grow and diversify the global semiconductor ecosystem."
Be smart: The challenge of quickly building American semiconductor plants — which notoriously take years to develop — and bolstering the nation's design capability is so time-consuming and costly that it's nearly impossible to go it alone.
The Semiconductor Industry Association has said it's coordinating efforts throughout North America to spur opportunity in the sector, including promoting workforce training and connecting research centers.
Context: The U.S. increasingly considers chips to be a national security issue and an economic development matter.
The Biden administration and Congress made chips a priority when they adopted the $52 billion CHIPS Act, which the SIA said has already sparked more than $200 billion in new investments.
"The United States, however, cannot do this on our own, and we need to work closely with partners and allies to strengthen global semiconductor supply-chain resiliency," the SIA said in a report.
The bottom line: The U.S. can't afford corporate squabbles and political rivalries to slow its effort to catch up on semiconductors.
Go deeper