Judge releases special grand jury report that helped indict Trump in Georgia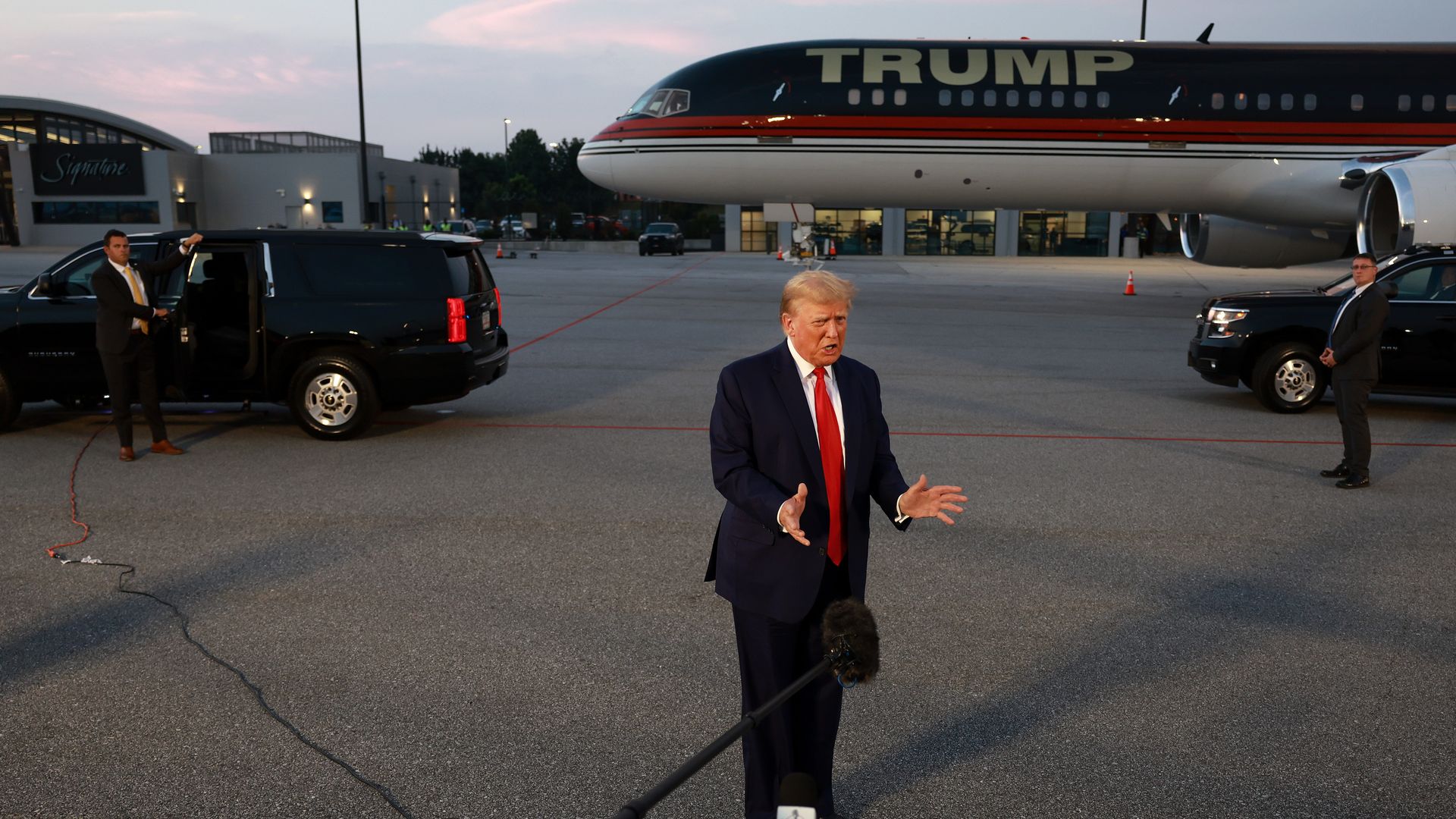 An Atlanta judge on Friday released the full special grand jury report into former President Trump and his 18 co-defendants' alleged efforts to subvert 2020 election results in Georgia.
Why it matters: The report provides new insight on the probe into 2020 election interference — and shows that the panel sought to indict more people in the sprawling racketeering case.
The special grand jury recommended charges against Trump and many of his allies who were named in the indictment, but it also recommended charges against others, including: former Georgia Sens. David Perdue and Kelly Loeffler, Sen. Lindsey Graham (R-S.C.) and former Trump national security adviser Michael Flynn.
Driving the news: The recommended charges in the 28-page report were more expansive than the indictment last month by the separate grand jury. The newly released report recommended charges against 39 people.
The special grand jury was almost unanimous in their recommendations to indict Trump and some of his associates, including Rudy Giuliani, Mark Meadows, John Eastman, Sidney Powell, Kenneth Chesebro, who were all indicted last month.
Between the lines: The special grand jury recommended charges against 18 of the 19 defendants indicted last month.
Michael Roman, who was a Trump campaign aide who helped put forth slates of fake electors, was not named in the special grand jury report.
The big picture: The report comes after Trump was indicted last month with 18 others in Georgia.
The 26-member special grand jury, which is different than the grand jury that indicted Trump and his associates, spent about seven months hearing from 75 witnesses as part of the investigation.
Some of Trump's closest allies, including former lawyers Rudy Giuliani and John Eastman, testified before the special grand jury and were indicted along with the ex-president last month.
Flashback: Fulton County Superior Court Judge Robert McBurney ordered a partial release of the grand jury's investigation in February, but the partial release did not include any names or details on recommendations for charges of election interference.
Go deeper: What's next for Trump in the Georgia case?
Editor's note: This story has been updated with new information throughout.
Go deeper