Employers couldn't duck higher costs of covering workers: survey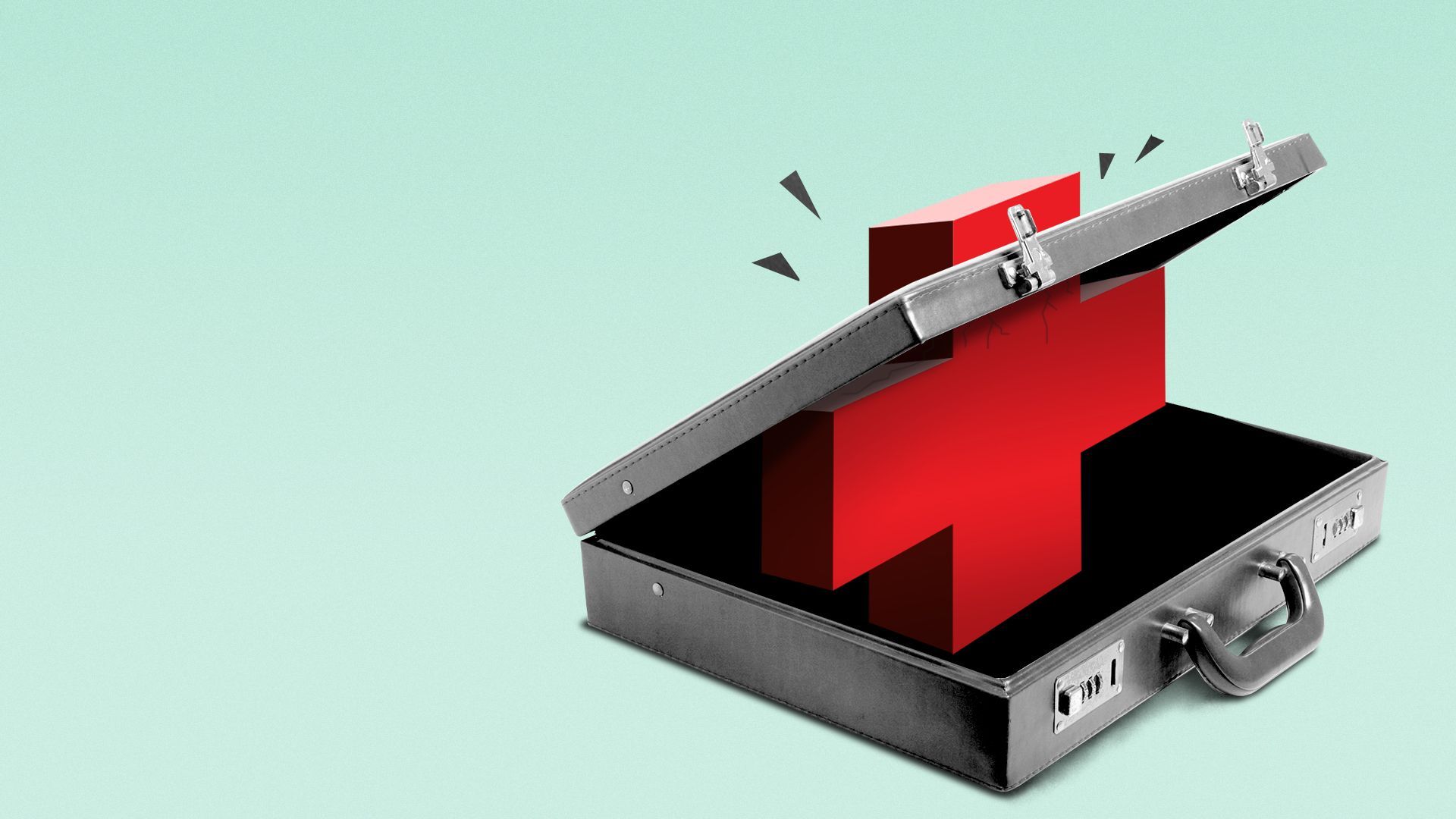 Pulling out the stops to bring the cost of workplace health insurance coverage down couldn't keep employers from absorbing some of the biggest increases in a decade this year, according to preliminary findings from Mercer's 2023 National Survey of Employer-Sponsored Health Plans.
The trend is expected to continue for 2024, Mercer experts tell Axios.
Why it matters: Employers continue to be squeezed by medical inflation at the same time they're fighting to retain workers in a tight labor market.
The big picture: Health coverage per employee has typically risen 3% to 4% a year for the last decade. But the survey of 1,700 employers indicates they saw costs rise more than 5% this year.
They expect costs to rise 5.4% next year, and note that only changes to benefit design kept the boost from reaching 6.6%.
Between the lines: New and pricey drugs, big claims and economic conditions are injecting much more volatility into the picture, Sunit Patel, Mercer's chief actuary for health and benefits, told Axios.
"Even if the average increases, say 5.5%, you've got more clients, more employers, who are outliers, that are in excess of 10%, than we've ever seen," he said.
Specifically, companies are coping with more gene therapies and other expensive treatments for small patient populations that carry high costs. The use of pricey GLP-1s for for weight loss is also a major concern.
High inflation and labor shortages in health care, as well as consolidation, are also driving up prices.
"We're hearing from a lot of finance officers and others just wishing that they had the ability to better predict claims," he said.
What we're watching: How much of the expected increases will get passed along to the workforce.
Employers have been trying to avoid passing increases on to workers for about five years, fearing employees could hit a tipping point when it comes to out-of-pocket spending.
Mercer found the majority of large employers that responded to the survey do not plan to increase cost-sharing in 2024 and will require employees to pick up an average of 22% of premium costs.
Go deeper