Medicare encourages states to test global health budgets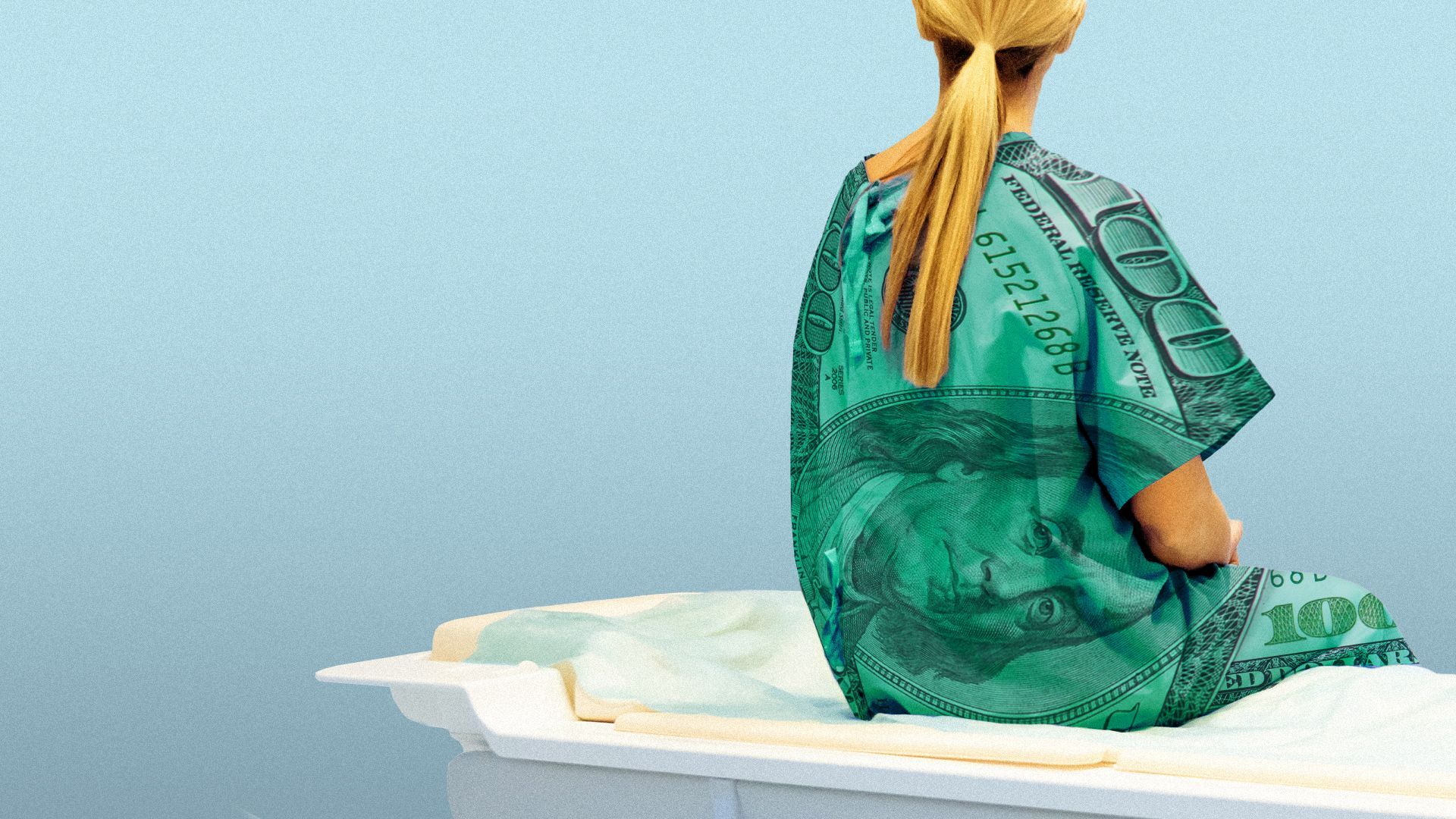 The Biden administration wants states to control and lower their health care spending through a new Medicare experiment that takes a page from Maryland's unique hospital payment system.
The big picture: The latest attempt at transforming how America pays for health care builds on states' work to improve care quality while managing health care costs for all payers, including Medicare, Medicaid and private insurers.
Zoom in: States will give participating hospitals a fixed payment each year, known as a hospital global budget, under the 11-year experiment being called the States Advancing All-Payer Health Equity Approaches and Development (AHEAD) Model.
The amount will be based on historical Medicare and Medicaid spending and adjusted each year for inflation and changes in patient population. Payments will be adjusted for social risk.
Some states, including Maryland, are already experimenting with global hospital budgets.
Maryland for decades had a unique Medicare waiver allowing the state to set prices hospitals can charge. The waiver was updated in 2014 to include health spending growth caps across the state.
Maryland's system is on track to save Medicare over $1 billion by the end of the year, according to the Centers for Medicare and Medicaid Services.
What they're saying: A global budget "frees up hospitals not to have to live off of revenue growth," said Susan Dentzer, CEO of America's Physician Groups.
"They don't have to do a lot of hips and knees and all of that. They're guaranteed a specific inflow of money. They can direct it to the purposes that they believe are most useful," she added.
What we're watching: How many states will want to participate. Several states have established health care cost commissions to study rising health expenditures, which suggests they may be interested in an experiment like the new one from CMS, Dentzer said.
But actually transforming payment mechanisms is sure to be a heavy lift.
Details: The Center for Medicare and Medicaid Innovation will choose up to eight states for the program, and each state will get up to $12 million to offset program costs.
Applications will open later this year, with the first states preparing to implement payment changes in summer 2024.
In addition to hospital global budgets, participating states will have to set fixed Medicare payments for primary care practices.
Participating states would also have to develop a health equity plan.
Go deeper