Jared Kushner cinches his first Israeli private equity deal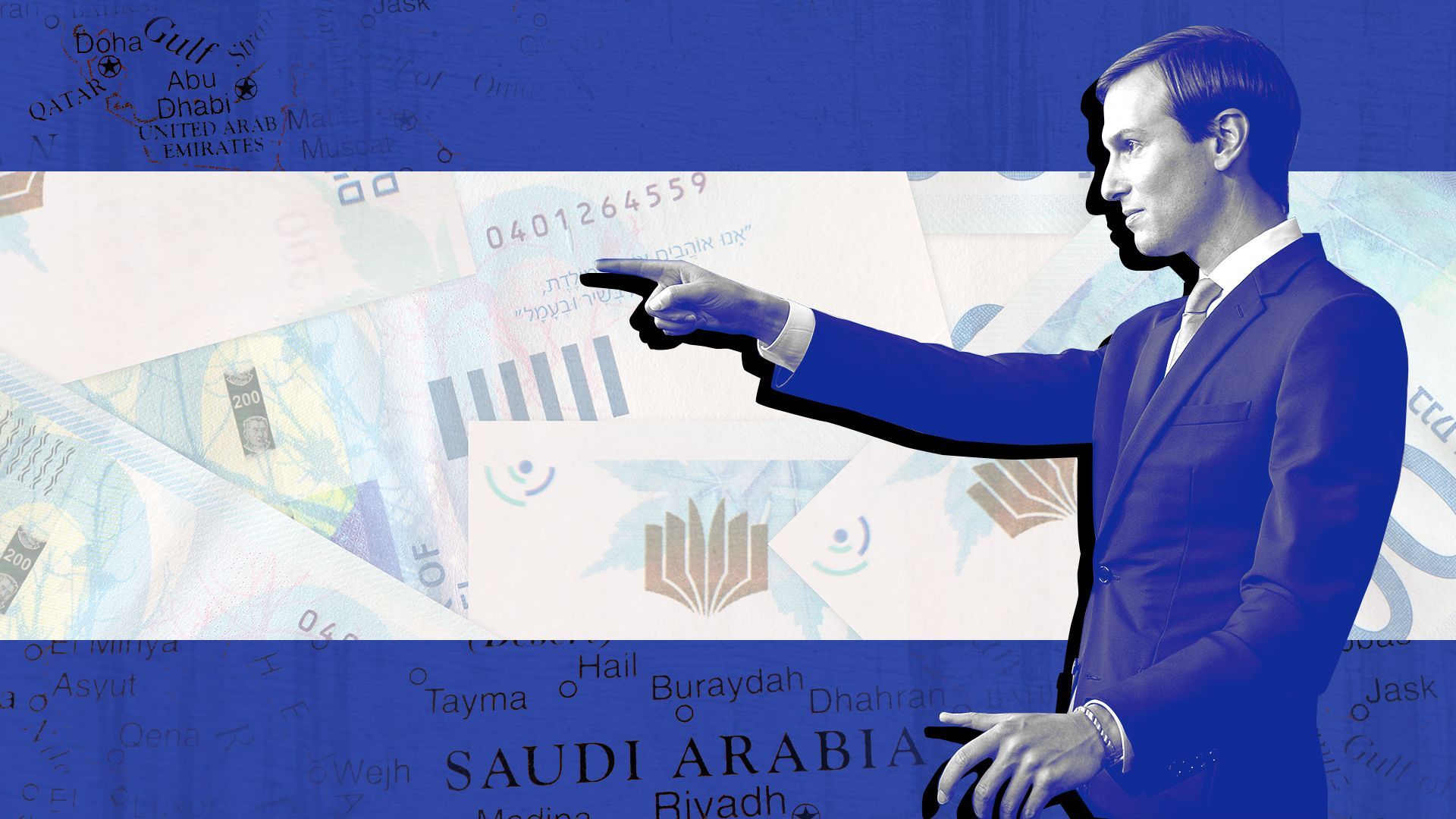 Jared Kushner's private equity fund, which he launched after President Trump left the White House in 2021, has agreed to its first Israeli deal.
Why it matters: Miami-based Affinity Partners is backed by $2 billion from Saudi Arabia's sovereign wealth fund, and this is believed to be the first Saudi-sponsored investment in an Israeli company.
It also comes as House Democrats continue to turn up the heat on Kushner over Affinity and its ties to foreign governments, including Saudi Arabia, Qatar and the United Arab Emirates.
During the Trump administration, Kushner's policy portfolio included Middle East diplomacy.
Another member of the Trump White House, former Treasury Secretary Steven Mnuchin, also raised a private equity fund backed by Saudi Arabia, but has not invested in Israel.
Driving the news: Affinity is investing $150 million for a 10% stake in the auto services unit of Shlomo Group, which operates sort of like AAA on steroids.
Shlomo began in 1974 as a small car rental outfit, and later began offering an array of services to corporate auto fleets (e.g., leasing, roadside aid, maintenance). It later expanded into several non-auto business, in which Affinity is not taking a position.
The company is still family owned, but has publicly traded bonds. Affinity will be its first outside equity investor.
Expect some proceeds to go toward international expansion.
Look ahead: News recently leaked that Affinity is in talks to invest around $250 million for a 25% stake in Israel's Phoenix Insurance Agencies, and Axios has learned that papers could be signed within the month.
Affinity's first overall deal came just over a year ago, when it backed a California solar energy fintech company called Mosaic.
Go deeper