Scoop: TikTok eyes more social networking features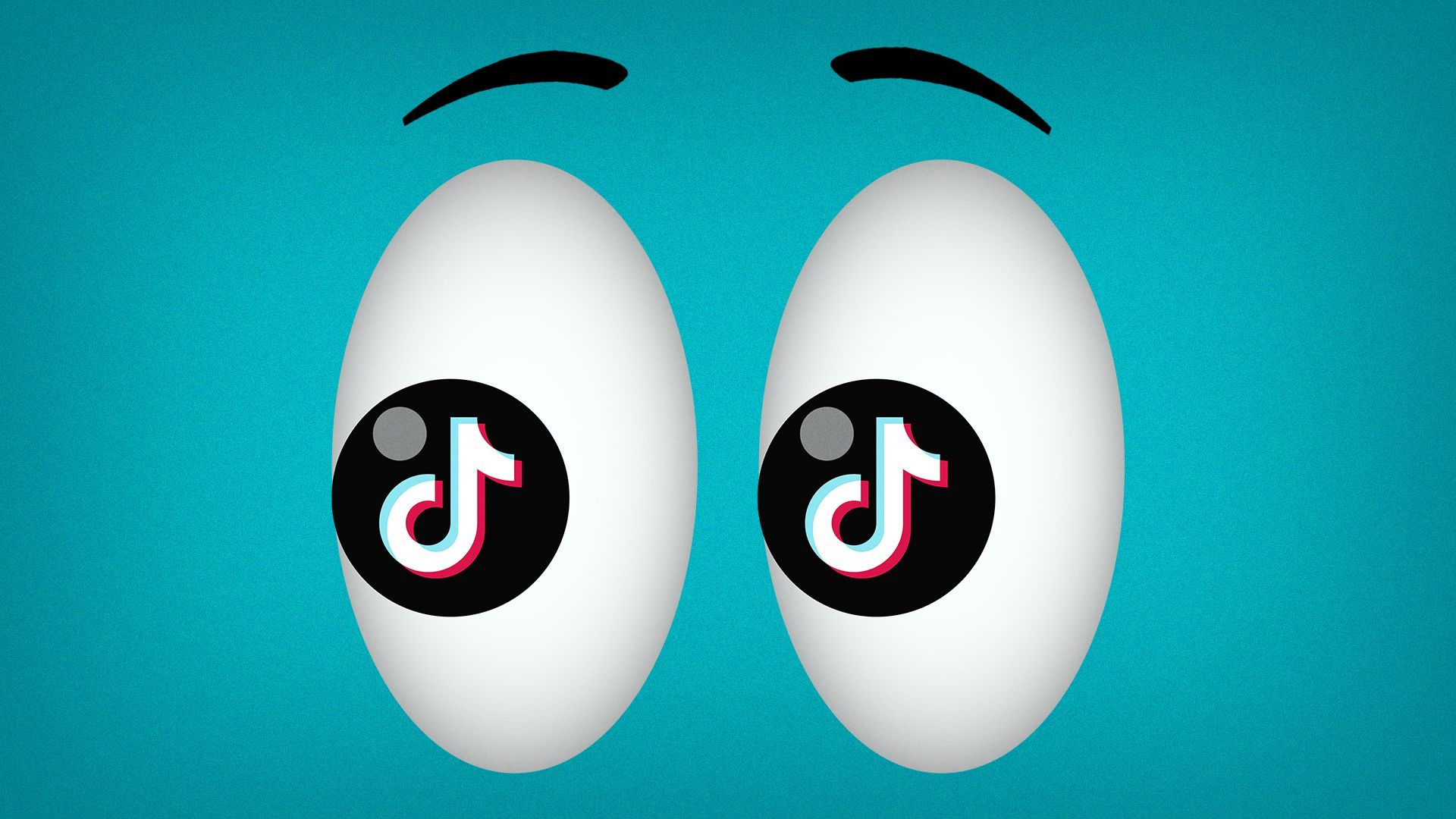 TikTok has posted a slew of new jobs in the past week for roles that include building more social networking and private messaging features.
Why it matters: Inside TikTok, there's concern that users are sharing TikTok videos externally on other social media and messaging apps when they want to discuss them with friends, sources told Axios.
Retaining user engagement within the app could help the company as it looks to offer functions beyond video entertainment, such as live shopping.
Details: According to the new job listings, TikTok is looking to hire engineers and product managers to work on a specific social interaction team that builds new social engagement features.
In roles posted for Android and iOS engineers based in San Jose, California, TikTok says the team is looking to build a platform that "enables users to meet and interact with their real-life friends seamlessly on TikTok, and encourage them to share their life moments with each other and stay connected regardless of where they are."
Another job listing, for a product manager for "TikTok Social" based in San Jose, says the company is looking "to expand the boundaries of TikTok by encouraging building meaningful social connections between users."
Between the lines: Part of the push to help users connect with their real-world contacts includes beefing up TikTok's direct messaging feature.
While TikTok does currently offer direct messaging, its functionality is very limited.
One job posting for a backend tech lead on behalf of TikTok's messaging team acknowledges that TikTok's messaging experience is in "its infancy."
The job description said candidates will be responsible for leading a backend technical team "in the field of social function to explore and implement diversified social solutions."
They will also be expected to "collaborate with business teams and use unique features of various countries & regions to deliver a distinctive TikTok social solution such as messaging."
The big picture: TikTok launched as a platform for viewing and posting viral videos. Its algorithm, which has now been copied by nearly every major social media company, was groundbreaking because it focused more on elevating viral content from anyone over showing users content from people they knew.
While likes, comments and reposts have long been features of the app, the product has mostly been designed to foster engagement between creators and fans, not real-life connections among users.
That focus on virality and professional creators has led users who wish to share TikTok content with their communities and friends to do so on other platforms where their social networks are already embedded, like Instagram.
Be smart: Amid regulatory scrutiny around social media networks, TikTok has continued to position itself as an "entertainment platform."
While it has long been testing various social networking features to help enhance user discovery on its platform, those features have not been central to it, as they are for apps like Instagram and Facebook.
Last year, the company rolled out a Snapchat-like stories feature on its platform. It briefly introduced — and then shuttered — a social publishing feature akin to BeReal called TikTok Now last year.
A TikTok spokesperson tells Axios, "Being an entertainment channel has always been and remains the core of TikTok's business model even as we experiment with new features to enhance the user experience."
The bottom line: Investing in more social functions wouldn't necessarily diminish TikTok's central role as a distributor of viral video, but it does highlight the limits of building a platform without any sort of a social graph, especially as rivals move in.
Instagram, for example, is reportedly looking to build a separate feed just for users' curated "close friends" list. The app already allows users to privately message groups of close friends and post stories that can only be viewed by users' "close friends" lists.
Editor's note: This story has been updated to include a quote from a TikTok spokesperson.
Go deeper