Primary care docs affiliated with health systems drove up spending: study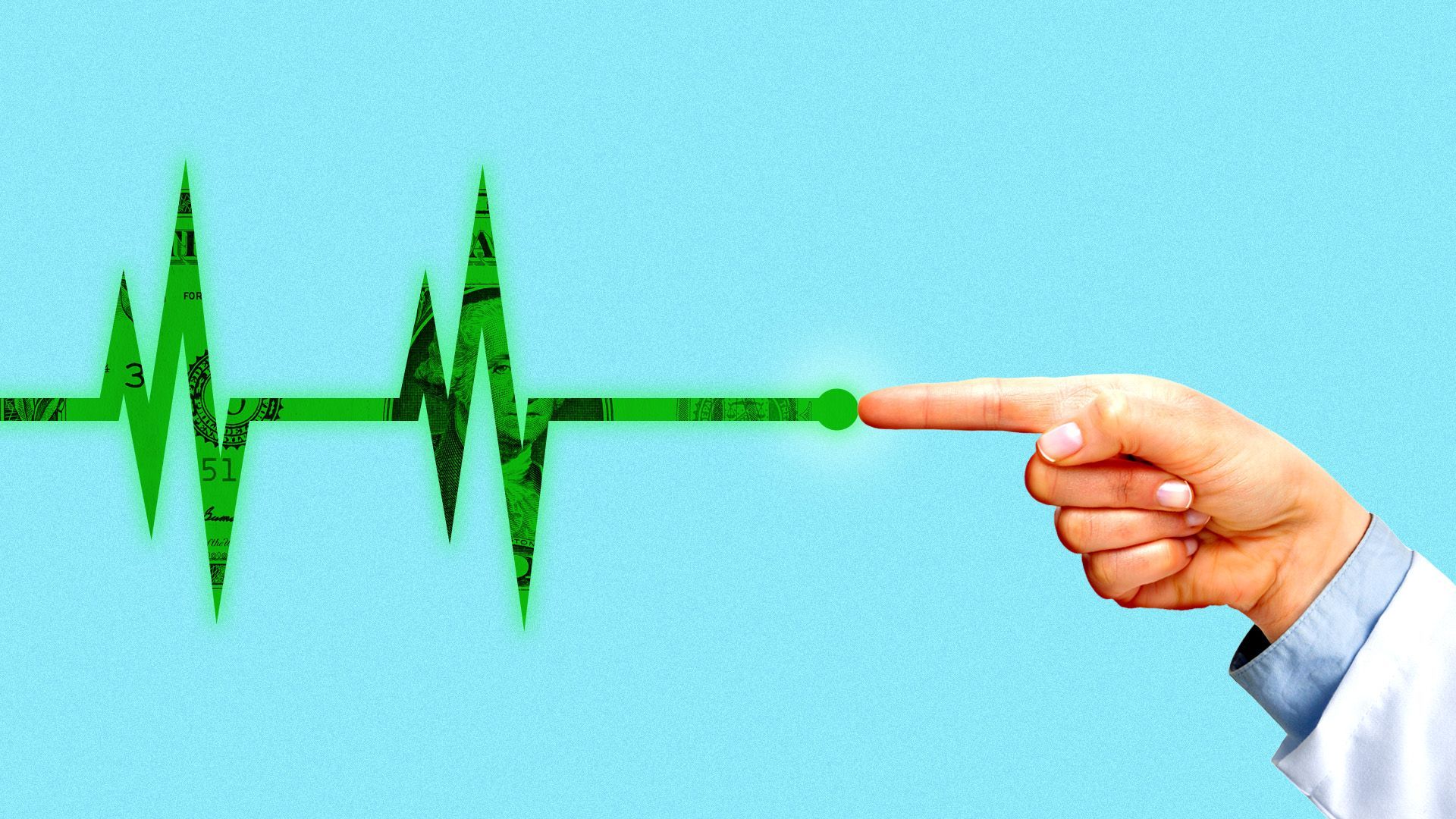 Primary care physicians affiliated with large health systems drive up spending on patient care through increased referrals to specialists, emergency department visits and hospitalizations, per a study led by the Harvard T.H. Chan School of Public Health.
Driving the news: The findings in JAMA Health Forum are the latest to challenge claims by the hospital industry that consolidation leads to economies of scale that result in less spending.
Instead, the study suggests primary care doctors who have relationships with health systems steer patients into the systems and increase spending.
Between the lines: The study drew on utilization patterns from several state provider databases for more than 4 million patients in Massachusetts.
It compared data from patients whose primary care physician entered a vertical relationship with a large health care system in 2015 or 2017 with patients whose doctor either never had such an arrangement or was in a vertical relationship with a large health system from 2013 to 2017.
Vertical relationships in 2015 and 2017 were associated with a roughly 23% increase in specialist visits and a 14% increase in emergency department visits per patient-year versus the comparison group.
They translated into a $357 increase in total medical expenditures per patient-year, a 6.26% increase versus the comparison group. Hospitalizations were 22% higher among patients whose doctors were in vertical relationships in those same years versus the comparison group.
There was no difference in readmissions.
Yes, but: The authors acknowledge there are potential benefits of vertical consolidation, including enhanced care coordination that could help avoid duplicative testing or unnecessary emergency department visits while increasing the quality of care and reducing spending.
But it could also play a role in driving care to higher-cost physicians and facilities without gains in quality, they said.
What they're saying: "These findings raised concern that the steering of care corresponded with insurers paying more for the same types of care visits and that this form of consolidation may be associated with overall higher costs," the authors wrote.
They recommended countermeasures such as antitrust enforcement, adoption of tools that encourage patients to seek care from lower-cost physicians and hospitals. Alternate payment models could also reward the use of lower-priced care.
Go deeper