How to check if old or expired COVID-19 tests still work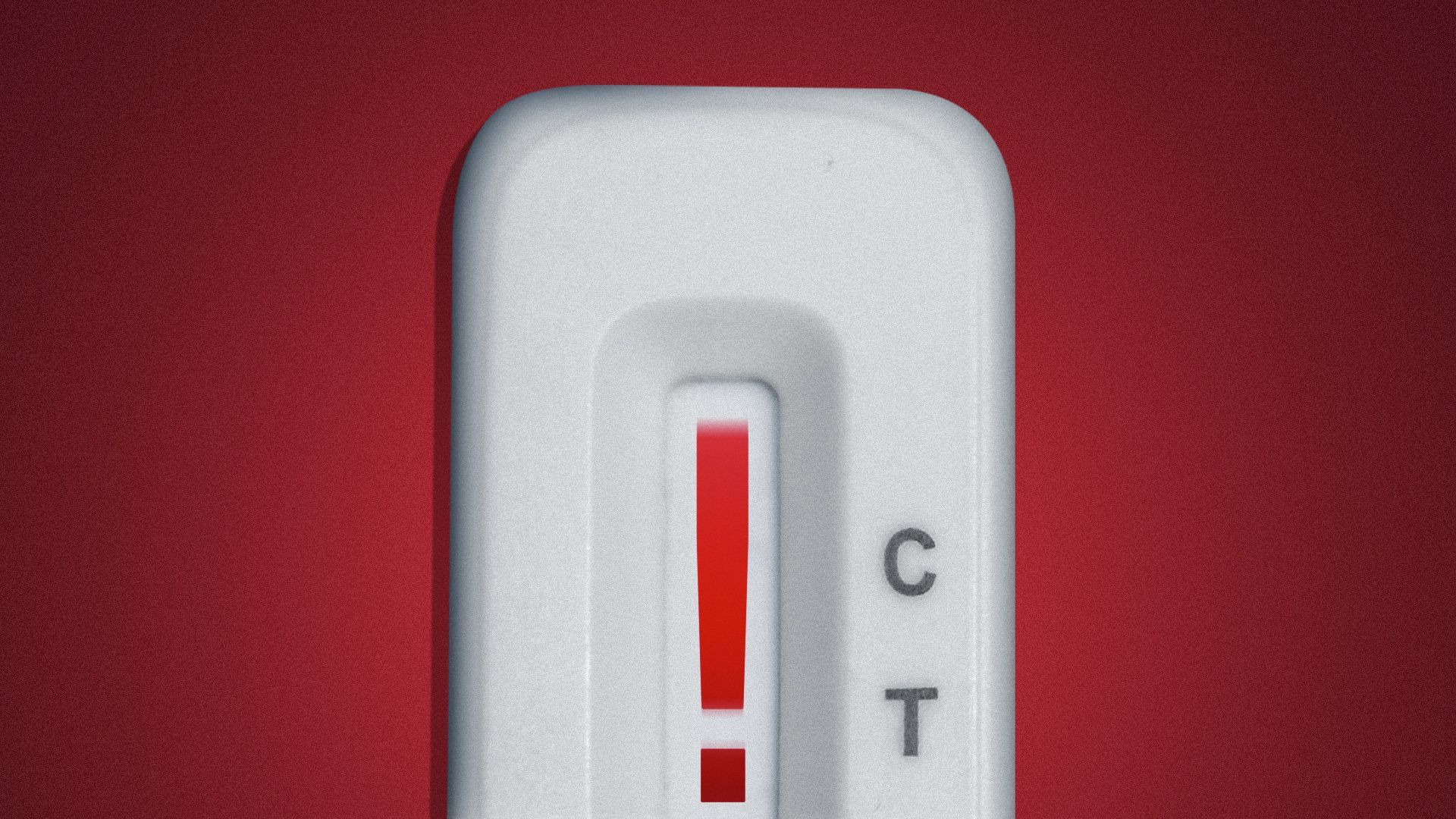 Before tossing out any old at-home COVID tests, you might want to check if the expiration date has been extended.
Why it matters: People may be rummaging through closets and cupboards for old COVID tests as the U.S. heads into the fall and winter virus season. In many cases, the expiration dates on the box have now been extended.
The Food and Drug Administration has issued guidance on tests' expiry dates, which "means the manufacturer provided data showing that the shelf-life is longer than was known when the test was first authorized."
The FDA said the shelf-life refers to "how long the test should work as expected and is measured from the date the test was manufactured."
The FDA has extended the expiration dates of more than half of the 37 approved at-home, over-the-counter COVID tests and said it will continue to update the list as more "shelf-life extensions are authorized."
How to check for your test's viability
First, follow the FDA's table on extended expiration dates and search for the specific manufacturer and name matching the test's box label.
Next, under the "Expiration Date" column, check if it has an "Extended Expiration Date" link listed.
After clicking on the "Extended Expiration Date" link, compare the original expiration date using your test's lot number to the newly issued expiration date.
Do old tests detect new COVID strains?
Are expired COVID tests safe to use?
"If the Expiration Date column does not say the expiration date is extended, that means the expiration date on the box label of your test is still correct," the FDA noted.
The FDA cautions against using expired at-home COVID tests, as they could "degrade, or break down, over time" and lead to "inaccurate or invalid test results," according to earlier guidance.
Are free tests still available?
Starting Sep. 25, Americans can order four free COVID-19 tests from the government with the reopening of the Biden administration's at-home testing program. The program had been previously suspended.
The program's relaunch comes as COVID hospitalizations have continued creeping up, passing 20,000 for the first time since March this month, according to data from the CDC.
Most insurers no longer have to provide free tests since the expiration of the COVID public health emergency earlier this year.
The Department of Health and Human Services said the free tests "will detect the currently circulating COVID-19 variants, are intended for use through the end of 2023, and will include clear instructions on how to verify extended expiration dates," per a statement issued last week.
Editor's note: This story has been updated to reflect the Biden administration relaunched its free at-home COVID test program.
Go deeper