How return-to-office mandates could affect workers with disabilities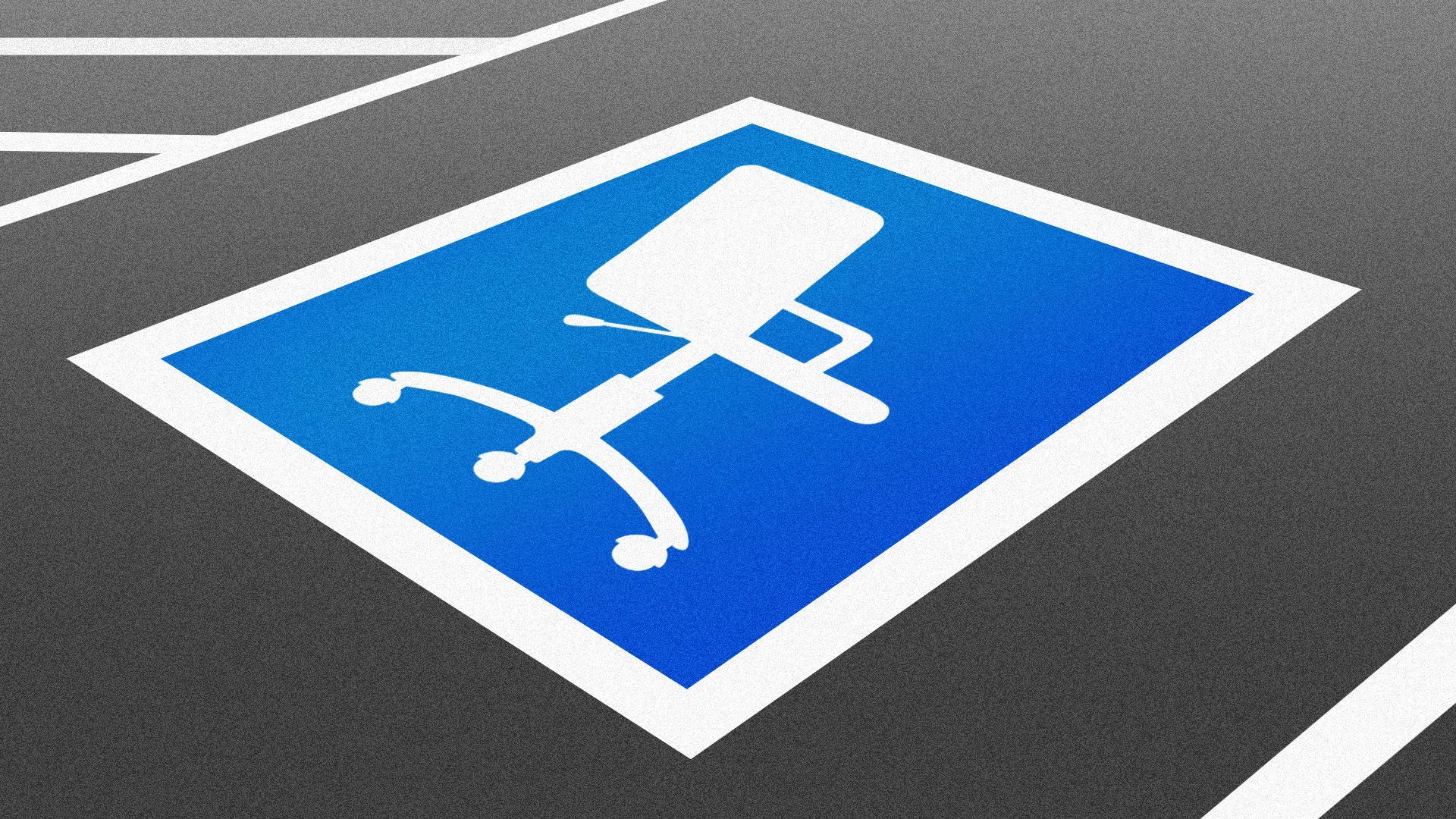 As companies continue to roll out return-to-office (RTO) mandates, advocates have expressed concern about what those policies could mean for employees with disabilities who were previously working remotely.
The big picture: Research has shown that adults with disabilities, who make up the second-largest minority group in the U.S., have benefited from remote work opportunities stemming from the COVID pandemic.
A 2022 analysis from the Economic Innovation Group found that remote jobs saw the largest increase in the share of employees with disabilities, suggesting that remote work can lead to job opportunities across fields.
People with disabilities, aged 25 to 54, were 3.5 percentage points more likely to be employed in the second quarter of 2022 than before the pandemic began, according to the analysis.
Zoom in: Remote work has played a role in the record employment rates of Hispanic people with disabilities.
What they're saying: "[Remote work] is something we've been advocating for for decades, way, way before COVID because we know that for certain types of disabilities, remote work is an incredible opportunity," Charles Catherine, director of corporate and government relations at the National Organization on Disability, told Axios.
Yes, but: With corporations such as Disney, Amazon and Google now requiring at least hybrid versions of in-person work, there are new questions about how workers with disabilities are accounted for.
Between the lines: Thomas Foley, executive director of the National Disability Institute, told Axios that he has "great concerns" for RTO for people with disabilities, including transportation to and from work, workplace accessibility and the potential to encounter micro or larger aggressions.
Foley said some could be "disproportionately impacted" by RTO because they might have never worked in the office.
The U.S. Equal Employment Opportunity Commission told Axios that the Americans with Disabilities Act does not require an employer to offer a telework program to all employees.
"However, if an employer does offer telework, it must allow employees with disabilities an equal opportunity to participate in such a program," Brandalyn Bickner, a spokesperson for the U.S. Equal Employment Opportunity Commission, said in a statement.
Bickner added that the ADA's reasonable accommodation obligation includes "modifying workplace policies" and "might require an employer to waive certain eligibility requirements or otherwise modify its telework program for someone with a disability who needs to work at home."
Zoom out: Despite workforce participation rates for people with disabilities being as high as they've ever been in history, people with disabilities are twice as likely to be unemployed as people without disabilities in the U.S.
"Remote work is one small solution, but there is so much more to do around this," Catherine said.
Go deeper: Remote work boosts opportunities for workers with disabilities
Go deeper