Musk threatens to sue ADL after blaming it for X ad sales slump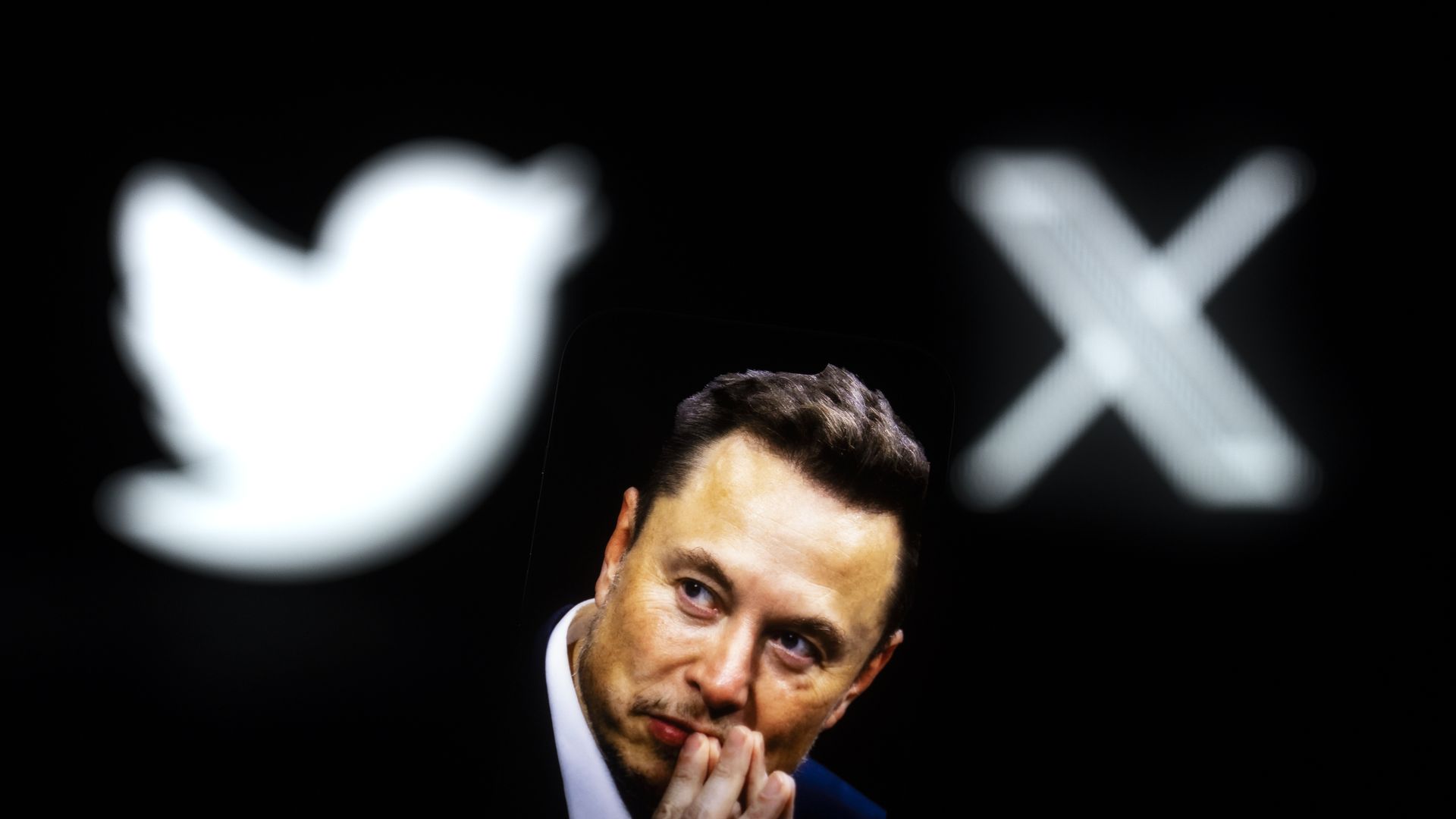 Elon Musk threatened to sue the Anti-Defamation League on Monday after blaming the nonprofit for an advertising revenue slump on X since he led a takeover of the platform formerly known as Twitter.
Driving the news: Musk accused the ADL in a post on X of "trying to kill this platform by falsely accusing it & me of being anti-Semitic" after the nonprofit reported a spike in hate speech on the platform following the reinstatement of banned accounts there.
The billionaire said that U.S. advertising revenue "is still down 60%, primarily due to pressure on advertisers by @ADL (that's what advertisers tell us), so they almost succeeded in killing X/Twitter!"
Musk said in another post before threatening to sue the ADL that he's "pro free speech, but against anti-Semitism of any kind."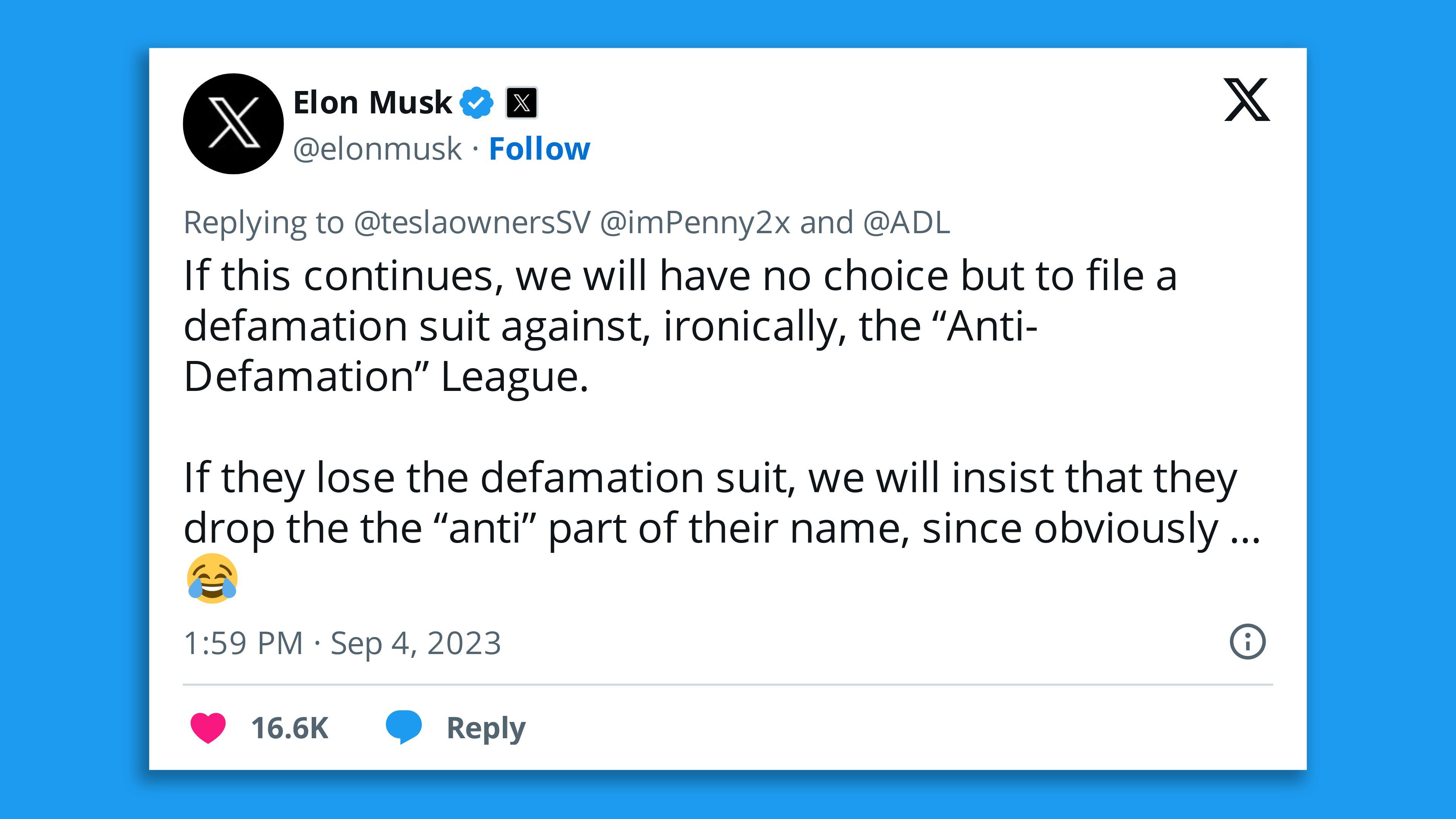 The big picture: The Anti-Defamation League published a report in May that found over 5,000 examples from February of "virulent antisemitism from 2,173 accounts" on Twitter after accounts were reinstated under free speech advocate Musk's direction.
On Saturday, Musk responded to a right-wing campaign to ban the ADL on X, saying: "Perhaps we should run a poll on this?"
Meanwhile, X is suing the Center for Countering Digital Hate — accusing the nonprofit of making "false" claims after it found bigoted speech had surged on the platform since Musk led the takeover of the site in October.
What they're saying: An ADL spokesperson said in an emailed statement that the nonprofit doesn't comment on legal threats as a matter of policy, but addressed the push to remove the group from X.
"ADL is unsurprised yet undeterred that antisemites, white supremacists, conspiracy theorists and other trolls have launched a coordinated attack on our organization. This type of thing is nothing new," the spokesperson said.
"This onslaught comes following our participation in the 60th Anniversary of the March on Washington, where ADL proudly marched shoulder-to-shoulder with African American leaders and those from other minority communities. It also follows a meeting with the leadership of X ... that clearly upset these hateful groups," the spokesperson added.
"Such insidious efforts don't daunt us. Instead, they drive us to be unflinching in our commitment to fight hate in all its forms and ensure the safety of Jewish communities and other marginalized groups."
Go deeper: Online hate and harassment continues to rise
Go deeper