The American workplace's bias against age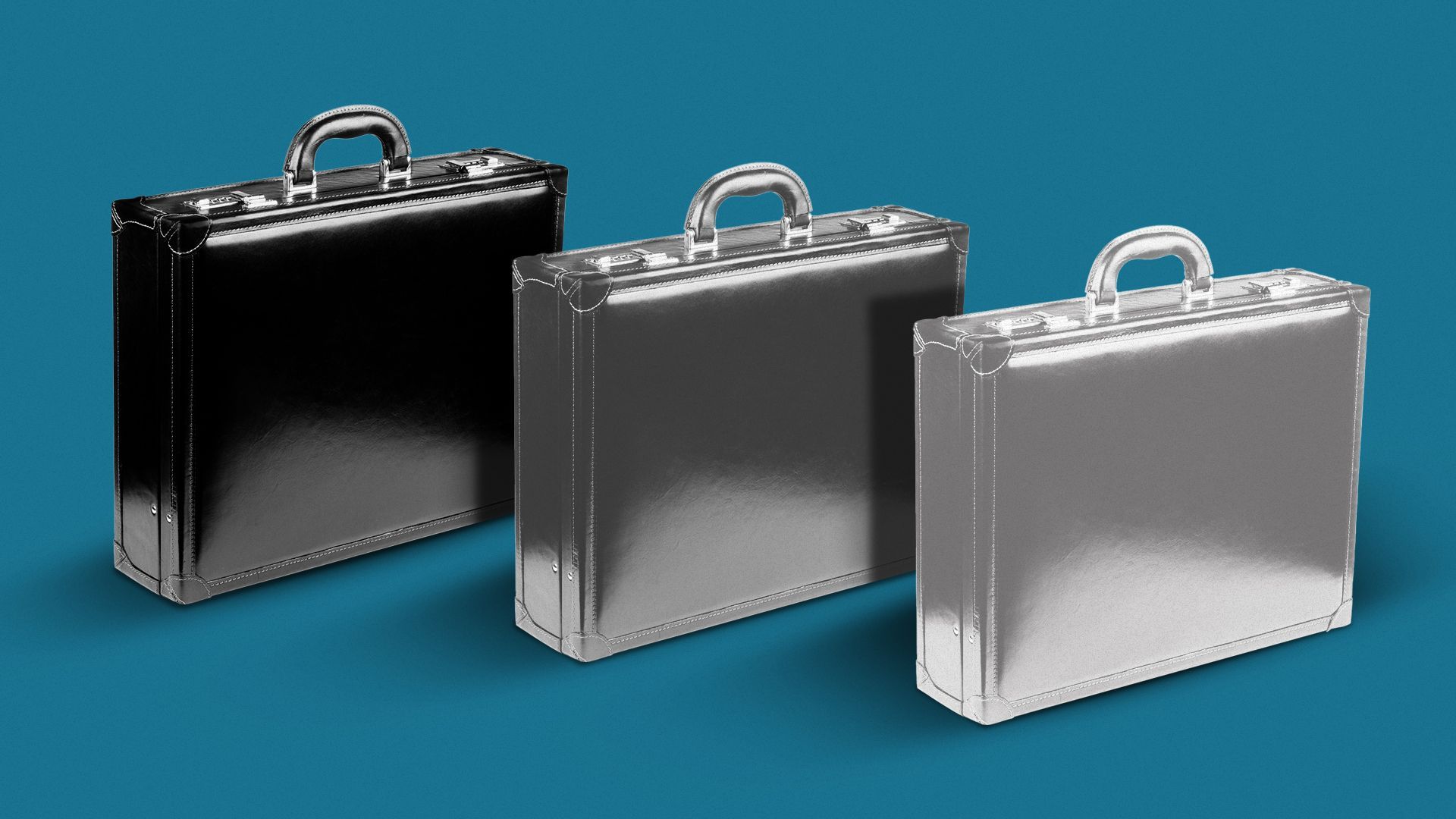 One in four of America's workers is 55 or older. But age discrimination persists in offices, keeping many of those people out of jobs.
Why it matters: Older workers are facing long periods of unemployment, stressful job hunts and mounting financial stress — and employers are missing out on an entire generation of life experience.
What's happening: Many older Americans left the workforce during the pandemic.
Some bowed out due to health concerns, and others started the retirement process early because high home prices and bulked-up retirement accounts made it seem like a good time, says Julia Pollak, chief economist at ZipRecruiter.
But now COVID is less of a threat with vaccinations and inflation is squeezing bank accounts, prompting many of those people to look for work again.
"They would love to come back," says Pollak. "But labor market conditions, though rosy overall, have deteriorated for older workers."
Workers over the age of 50 are unemployed for three times as long as their younger counterparts because of roadblocks when it comes to finding work, per AARP's analysis of BLS data.
And older workers typically have to send out a larger volume of applications to get offers, Pollak notes.
The big picture: "Ageism is the last acceptable 'ism,'" says Carly Roszkowski, VP of financial resilience programming at AARP.
More than 40% of workers over the age of 40 say they've experienced age discrimination at work in the last three years, according to a recent AARP survey.
And nearly 40% cite ageism as their top concern when trying to look for work.
Employers admit that they're looking for younger talent, per ZipRecruiter data: 47% say they're worried about older workers' tech skills and 25% say they'd pick a 30-year-old over a 60-year-old if both candidates were equally qualified.
Job descriptions often use phrases like "digital native" and "tech savvy" that can make it seem like older workers need not apply, per an Indeed analysis. And job applications often ask for a birth date or graduation year, sparking fears among older applicants that they'll be screened out.
Zoom in: "Generalizing always gets it wrong," says Pollak.
There are plenty of older workers in the labor force who defy stereotypes about physical fitness and tech savviness. They also tend to score high in soft skills like reliability and professionalism — and often have valuable skills that pertain to struggling industries, Pollak says.
Take accounting. Some 300,000 accountants have left the workforce in the last several years — chiefly due to retirements — and the pipeline of new accountants is dry. The talent is concentrated among older workers.
The same is true for many of the trades, such as carpentry or aviation tech.
The bottom line: The only segment of the workforce by age that is growing over the next decade is workers who are 75 and older, according to AARP's analysis of BLS data.
As Americans live longer — and work longer — older workers will continue to be a vital part of the workforce of the future.
Go deeper