Patients treated by female surgeons see better results, studies find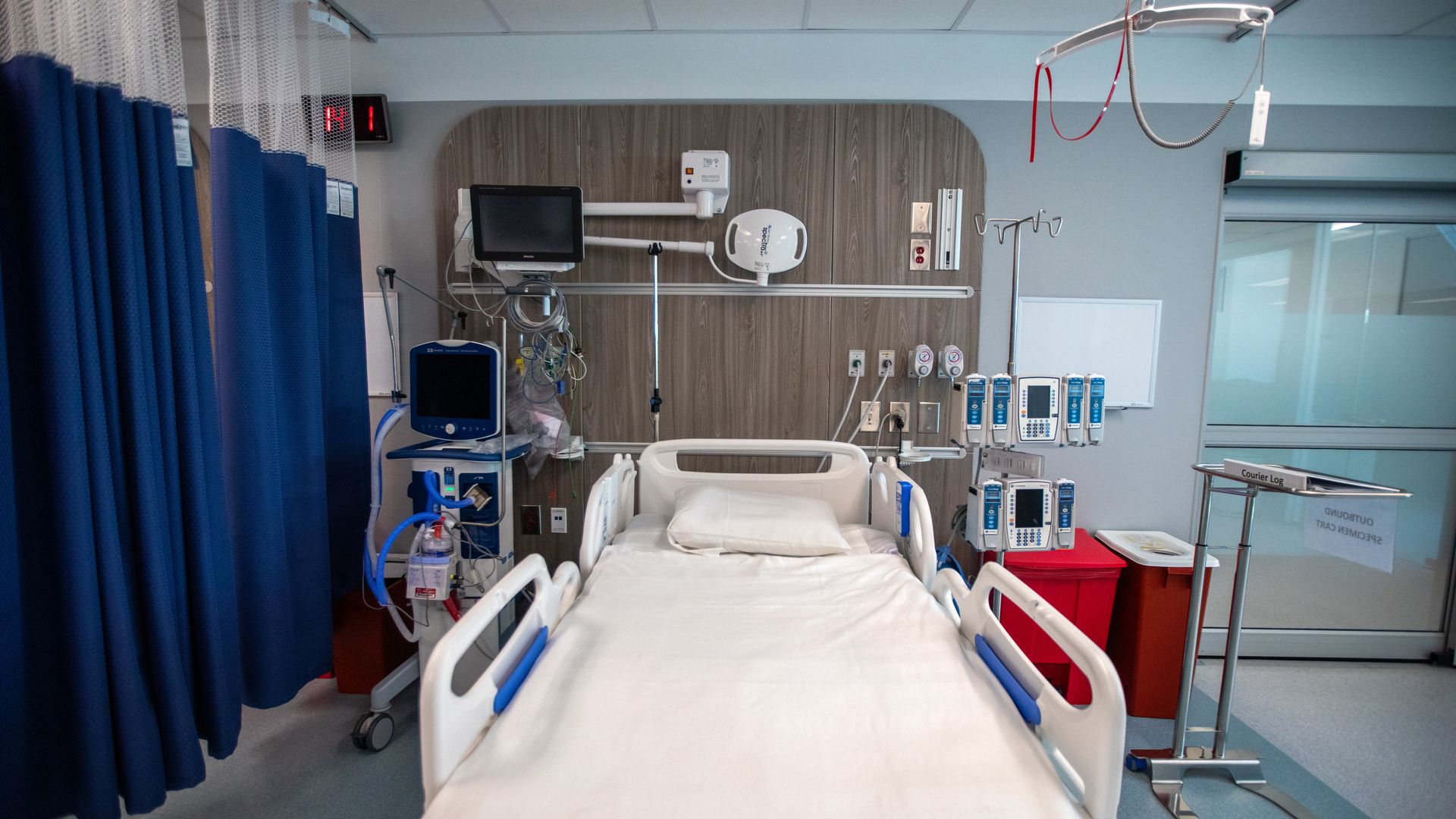 Patients who are operated on by female surgeons are less likely to experience future complications than those treated by male surgeons, two studies looking at cases in Canada and Sweden found.
Why it matters: Though women now make up more than half of medical school enrollments in the U.S., they remain vastly underrepresented in surgical professions.
Yet the new findings suggest male surgeons could stand to learn from their female colleagues.
"As a male surgeon, I think these data should cause me and my colleagues to pause and consider why this may be," Christopher Wallis, the lead author of the study in Canada, told the Guardian.
State of play: In the first study, published Wednesday in Jama Surgery, researchers examined nearly 1.2 million patients in Canada receiving 25 common surgeries between 2007 and 2019.
The study examined "adverse postoperative outcomes" — a term encompassing medical complications, readmission to hospital, and death rates — at 90 days and one year after the surgery.
The study found that at the 90-day mark, 12.5% of patients operated on by female surgeons had experienced adverse postoperative outcomes, compared to 13.9% of patients treated by male surgeons.
At the one year mark, 20.7% of patients treated by female surgeons experienced a postoperative event, compared to 25% of those treated by male surgeons.
The second study, also published in Jama Surgery on Wednesday, examined more than 150,000 patients in Sweden who received surgery to remove their gallbladders.
The study found although female surgeons had "significantly longer operation times" than their male counterparts, they were less likely to be forced to switch from keyhole surgery to open surgery.
Patients treated by female surgeons had "significantly fewer surgical complications" and shorter hospital stays than those treated by male surgeons.
Between the lines: The study out of Canada noted that the findings "warrant deeper study regarding underlying causes and potential solutions."
It also added that the better outcomes seen by female surgeons "appear to include differences in communication, practice style, and the physician-patient relationship and may also include qualitative differences in practice including patient selection."
The Swedish study noted that the reasons behind the differences remain unknown.
Zoom out: Large discrepancies persist in the makeup of surgical professions in the U.S.
According to the Association of American Medical Colleges, 22.6% of general surgeons in the U.S. in 2021 were women.
In 2021, only 9.6% of neurological surgeons were women and only 5.9% of orthopedic surgeons were women, per AAMC data.
Go deeper