Vivek Ramaswamy's post-debate fundraising haul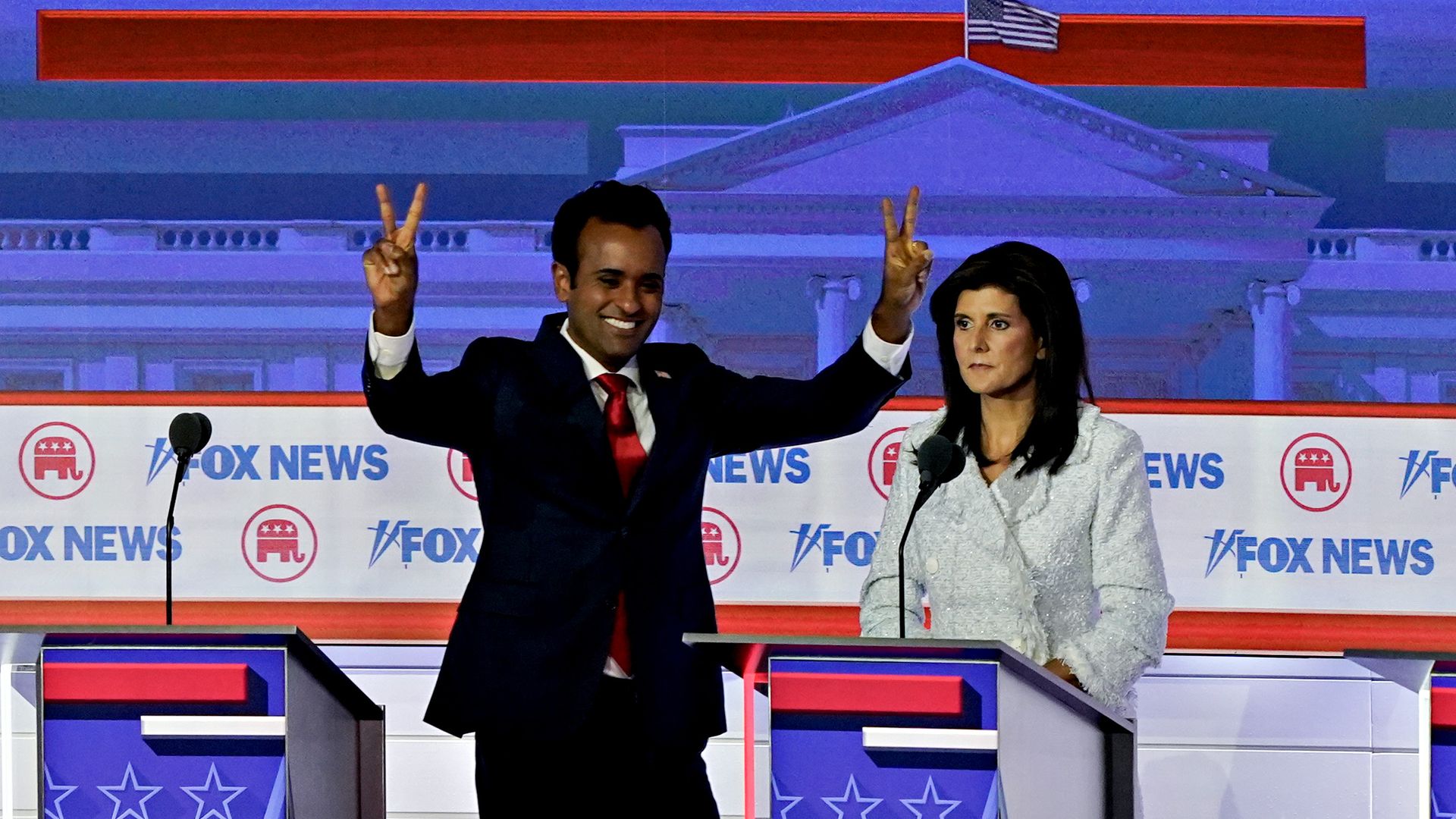 Vivek Ramaswamy raised $450,000 after Wednesday night's GOP debate in Milwaukee, with an average donation of $38, his campaign tells Axios.
Why it matters: Ramaswamy, 38, stood out as aggressive and energetic. The more experienced candidates scolded him as shallow and annoying.
Ramaswamy tussled on stage with former Vice President Pence over his experience and age.
He went back and forth with former Gov. Chris Christie, accusing the New Jersey Republican of being motivated by revenge against former President Trump.
In one of the debate's tensest moments, Ramaswamy and former U.N. ambassador Nikki Haley traded barbs over Ukraine and Israel.
Between the lines: Ramaswamy notably criticized neither Trump nor President Biden during the debate, focusing on what he'd do if elected president.
Trump praised Ramaswamy after the debate, telling Newsmax on Thursday evening that he "did very well."
The big picture: Ramaswamy, a wealthy biotech entrepreneur, is heavily self-financing his campaign.
He reported about $7.7 million in fundraising in the most recent quarter, according to his FEC report — $5 million of that was a loan from himself.
So far, Ramaswamy has reported receiving just over $3 million in contributions from other individuals, while he's loaned the campaign more than $15 million.
Go deeper