The staying power of fossil fuel subsidies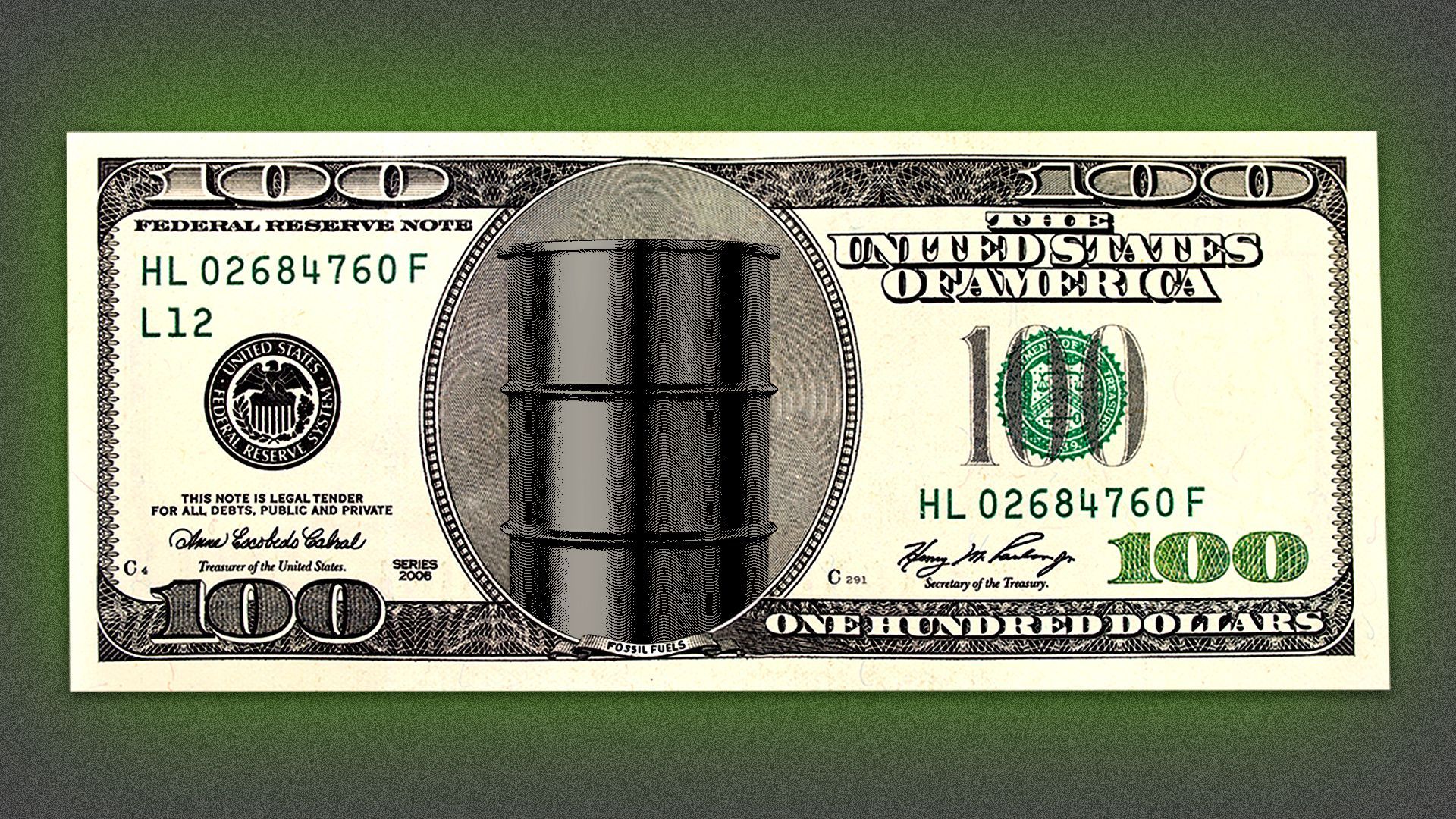 Well over a decade after high-profile international vows to rein in subsidies for producing and using fossil fuels, they remain deeply woven into government policies.
Driving the news: Two new reports reach similar conclusions, 14 years after a G20 pledge to eventually phase out inefficient subsidies — a commitment that's been re-upped at various global gatherings.
An International Monetary Fund (IMF) analysis finds $1.3 trillion last year in "explicit" subsidies, defined as "undercharging for supply costs." That includes things like rebates for household energy purchases.
The IMF sees total subsidies topping $7 trillion (!) last year when they add "implicit" support — a more abstract tally that includes "undercharging" for estimated air pollution, climate impacts and other externalities.
Meanwhile, the nonprofit International Institute for Sustainable Development finds a record $1.4 trillion in G20 support for fossil fuels last year.
While the bulk was for consumer support following the price spikes after Russia's attack on Ukraine, around $440 billion was for "driving investment in new fossil fuel production."
That latter bucket includes some production subsidies but also fossil infrastructure investment in state-owned enterprises.
The intrigue: Similarly, the IMF found much of the increase in explicit subsidies since 2020 stems from temporary price supports following the invasion of Ukraine.
They're "expected to decline if international prices continue receding from their peak levels."
Still, that that doesn't account for the persistence that predates the crisis, and reports from the International Energy Agency and others have also found a failure to meet those 2009 goals.
Why it matters: Subsidies for coal, oil and gas make it harder to fight climate change.
But it's tricky. Some are wasteful and flow to the wealthy, but consumer subsidies also help poor people gain or retain access to vital energy supplies.
What we're watching: How the topic is — or isn't — tackled at the G20 heads of state meeting next month and at the late 2023 UN climate talks.
The IISD and others also say there's been progress in some countries, with the group citing G20 chair India's subsidy cuts.
Combined with other granular ideas, the IISD report calls for eliminating all manner of public financial flows for fossil fuels "other than those necessary to provide energy access to the poorest."
The bottom line: At least for now, subsidies are a case study on the difficulty of turning splashy pledges into real-world policies.
Go deeper