Instacart files for its IPO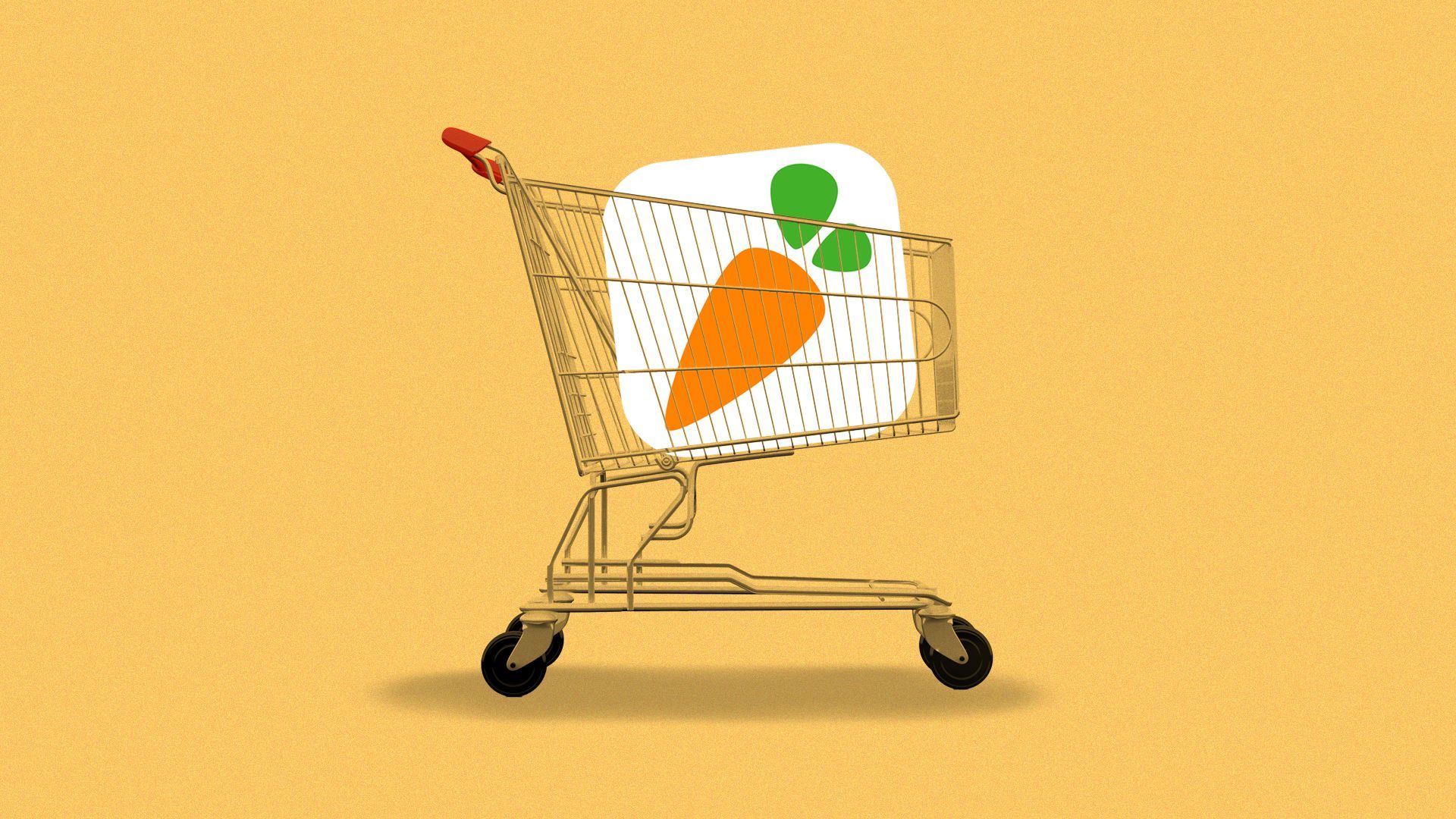 Grocery delivery giant Instacart on Friday filed for its initial public offering, with expectations that its shares will begin trading on the Nasdaq next month.
Why it matters: The IPO window is finally opening, after being closed for more than a year.
The big picture: The number of IPOs for the 18 months beginning January 2022 is lower than for any single year since 2016.
There have been a few significant U.S. IPOs in 2023, including Johnson & Johnson spinoff Kenvue and restaurant chain Cava. Plus a recent filing for chip design giant Arm.
Instacart is considered more of a bellwether than those other names, particularly for the glut of "unicorn" companies that are sitting in venture capital fund portfolios.
And it will be joined by marketing automation company Klaviyo, which also filed for an IPO today — after being valued at $9.5 billion by venture capitalists.
Macro: A publicly traded Instacart could give economists new insights into food consumption trends, given that it claims to work with more than 80% of physical grocers.
This includes running the back-end for consumers who go directly to websites for companies like Publix, Wegmans and Kroger.
By the numbers: Instacart was valued at $39 billion during its last private round in early 2021. Since then, however, it's repeatedly reset its share price, most recently to $13 billion.
The San Francisco-based company reports $428 million in 2022 profits, and $242 million in profits for the first six months of 2023. A lot of that appears to be driven by "large basket" orders of at least $75, which are usually more profitable than smaller ones. Instacart says its average 2022 basket size was $110.
Revenue was $2.55 billion in 2022 and $1.48 billion for first half 2023. As of June 30, it had nearly $2 billion of cash on hand.
Its two largest outside shareholders are venture firms Sequoia Capital and D1 Capital Partners.
Look ahead: Instacart still needs to set a price range and launch a roadshow, both of which are expected to occur in September.
Go deeper