Trump's historic dominance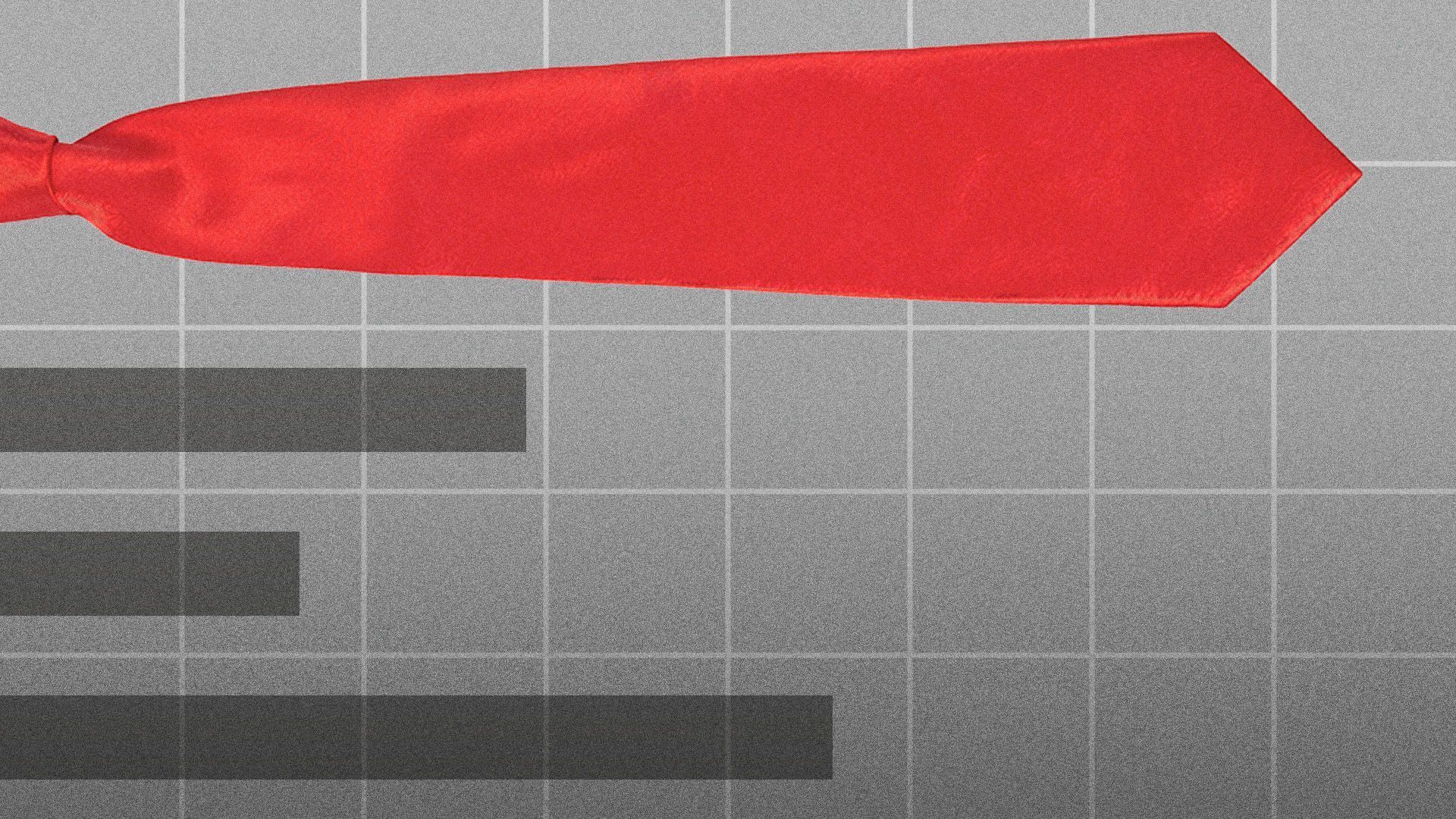 No candidate has lost a party's nomination with a polling margin like former President Trump's — and it's been more than 20 years since a Republican has had this big of a lead, this consistently, in an open primary.
Why it matters: The eight Republicans on stage Wednesday night are historic underdogs and unlikely to claim the nomination unless the shape of the race changes, either through their efforts or outside forces.
Trump averages more than 50% support in national primary polls, and that number has remained relatively steady across his four criminal indictments.
During the 2000 cycle, Al Gore averaged about 58% in national polls before the primary, while George W. Bush averaged about 59% on the Republican side, per MSNBC's Steve Kornacki.
Hillary Clinton averaged about 61% at this point during the 2016 election before she became the Democratic nominee.
Zoom in: Trump has cited his large polling advantage as reasoning for skipping Wednesday's Republican primary debate, the first of the cycle.
"People know my Record, one of the BEST EVER, so why would I Debate?" he wrote on his Truth Social last week.
He's leading Florida Gov. Ron DeSantis, his closest challenger, by more than 37 percentage points, according to FiveThirtyEight's average. Early primary state polling also shows a similar story.
Zoom out: General election polling, which is not fully predictive at this point, shows Trump and President Biden locked in a tight contest in a hypothetical rematch.
But during the 2016 and 2020 elections, Trump trailed the Democratic nominees during general election matchups at this point in the cycle, per CNN.
Most Americans did not want Trump or Biden to run for president, so there is always a chance that voter fatigue catches up to one of them.
Trump may also face a ceiling among Republican voters — almost a third of Republicans and Republican-leaning independents have a very or mostly unfavorable view of him.
Between the lines: No presidential candidate has closed the gap on a lead as wide as Trump's since at least the 1970s — when the parties put more emphasis on letting primary voters decide nominees — according to Washington Post analysis.
Candidates have gained ground when the deficit is greater than 10 percentage points, but not when it's been greater than 30 at this point in the cycle, CNN found.
"He's been president, he's been the nominee twice, so he's an obvious choice for a lot of Republicans, but I don't think he's sealed the nomination by any means," Dan Cox, the director of the American Enterprise Institute's Survey Center on American Life, told Axios.
The bottom line: There is one cautionary tale for Trump, even if the margins and circumstances are different.
During the 2008 Democratic primary, Hillary Clinton was leading Barack Obama by an average of about 28 percentage points in October of 2007 before he ultimately clinched the nomination.
Go deeper: Trump's new cuffs: Court rules on his social media
Go deeper