Why young people can't get enough of subtitles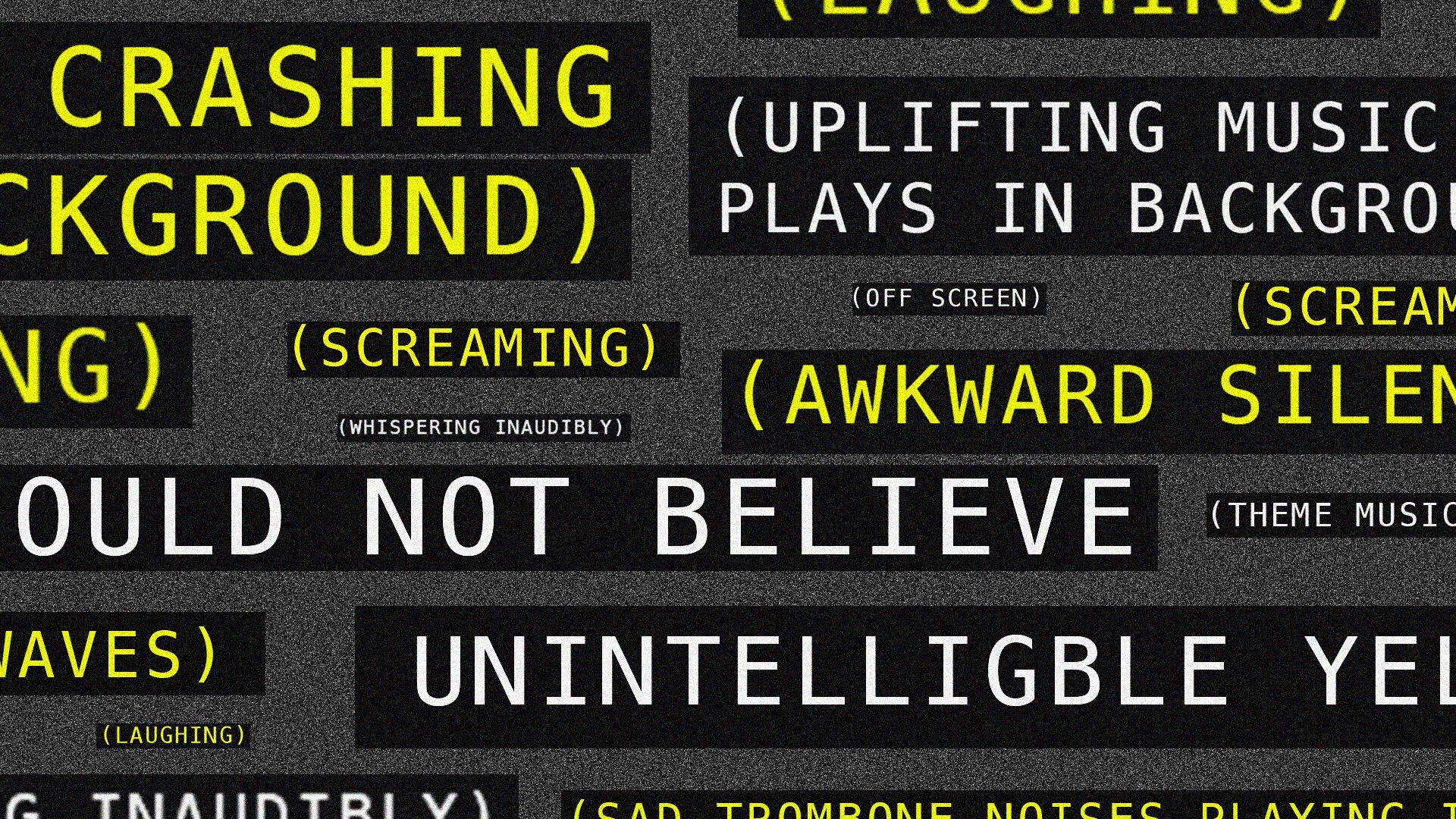 It's a controversial moment for anyone watching a show or movie together: Subtitles or no subtitles? For most young people, it's an easy choice.
Why it matters: TikTok helped normalize captions for young media consumers, who are turning regularly to subtitles as part of their streaming habits.
More than half of Gen Z and millennial media consumers prefer subtitles, according to new survey results from YPulse.
While subtitles haven't always been seen as a first choice, they've grown in ubiquity — especially with the rise of online videos that include automatic captioning.
By the numbers: 59% of Gen Z survey respondents and 52% of millennials said they use subtitles.
Gen Z males, especially, are watching with subtitles — 61% said they like to use them.
Millennials are using subtitles while watching with their children, per YPulse.
Between the lines: Captions help watchers keep up with murmuring dialogue, distinguish thick accents and get a head start on a scene, the survey found.
"Watching content with closed captions can reportedly improve literacy, vocabulary, and the speed of reading," YPulse said.
What they're saying: "I have two chances of being able to tell what they said in a scene," Natalie Cummings, 19, told Axios.
While her mom doesn't totally get the practice, the junior at Ohio University turns them on for everything she watches, saying it helps improve focus.
Subtitles are a lifeline for Erika Gesualdo, 41, while watching TV. With ADHD and auditory processing disorder, she gets easily distracted otherwise.
Over the past two decades, the dialogue has gotten more accurate, and text to describe sounds has become more specific, said Gesualdo, who lives in Maryland.
Deaf and hard of hearing content creators advocated for automatic caption tools.
Of note: Watching foreign-language TV shows and movies with English subtitles made the feature mainstream for young watchers.
"These gens are interested in entertainment from around the world, thanks to the global platforms they've grown up with access to," YPulse said.
But young people are using captions even for content in English.
Companies are now putting resources into making them descriptive, YPulse said.
Meanwhile, maintaining quality sound has been a challenge in the streaming era, the New York Times reported.
Watchers could be turning to subtitles because they are simply not catching dialogue.
What's next: Accuracy of captions still has to improve for true accessibility, said Howard A. Rosenblum, the CEO of the National Association of the Deaf.
Sometimes, primarily English content will show [Speaking foreign language] when a character is speaking another language.
Song lyrics are also usually also omitted from captions, which "forces a disparity in viewing experience," Rosenblum said.
Go deeper: Americans prefer subtitles to dubbing for foreign-language content
Go deeper