Expanding heat wave engulfing much of Texas threatens Central U.S.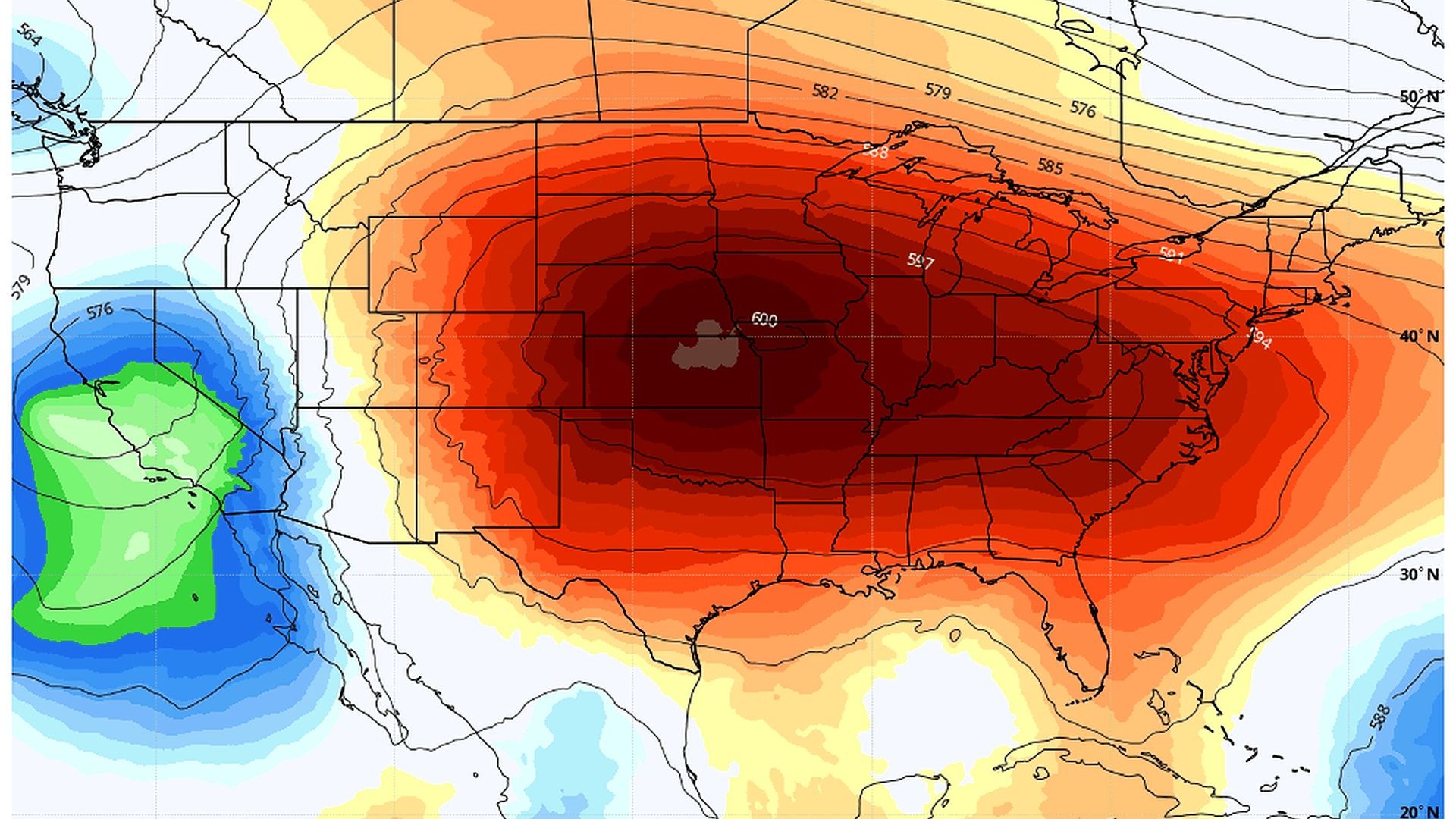 A "dangerous," intensifying heat wave was forecast to bring numerous daily high record temperatures in the Central and Southeast U.S. from Friday and expand to much of the Lower 48 states by next week.
The big picture: An estimated 67 million-plus people were under extreme heat alerts Friday, as the NWS' Weather Prediction Center warned the Central Plains and Texas were at greatest immediate risk of experiencing record temperatures Friday and Saturday.
Why it matters: Heat is the leading annual weather-related killer in the U.S., but the true death tolls are often not immediately apparent.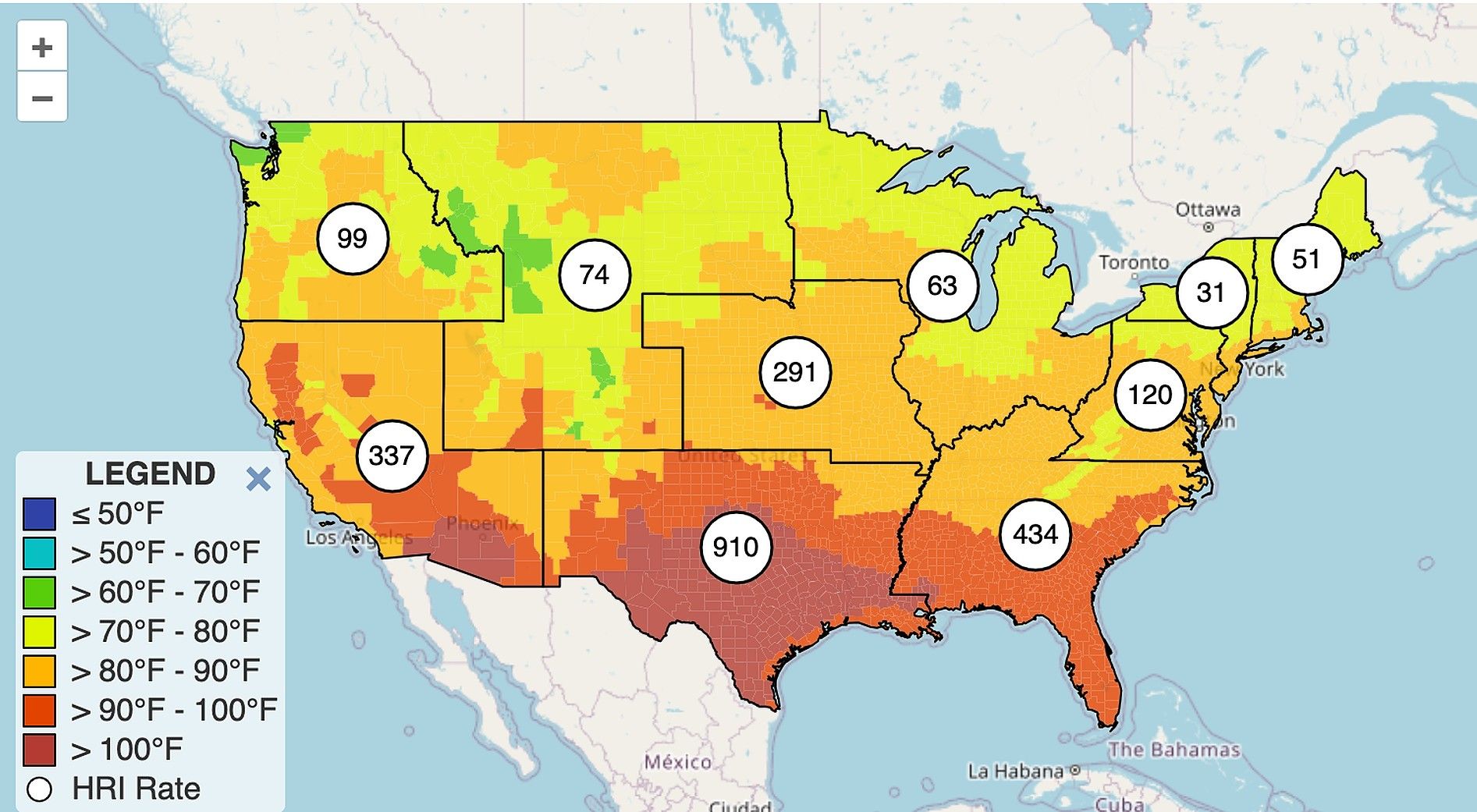 Context: Climate change is causing heat waves to be more intense, longer-lasting and more frequent and a report earlier this month found it was a major factor in 80% of humanity experiencing unusually hot temperatures during July.
Threat level: Parts of Texas and the Gulf Coast states were at "greatest risk" from the expanding heat dome in the coming days, per the NWS WPC.
An excessive heat warning was in effect for all North and Central Texas through 9pm Friday.
"Widespread record breaking heat is expected to persist across the Southern Plains and Lower Mississippi Valley through this weekend," the NWS WPC said in a Friday forecast discussion.
What's next: The searing heat wave will continue to expand Sunday and into early next week to include much of the Central and Southeast U.S., according to the NWS WPC.
"Some locations in the Midwest may see their hottest day of the year so far this weekend, and portions of the South Central U.S. and Gulf Coast may further extend their record number of heat hours with a heat index reading of at least 110°F," it added.
"Excessive heat is anticipated to focus over the southeastern quadrant of the country over the next week."
Go deeper