UN climate panel chair: Paris agreement's 1.5-degree target "a big ask"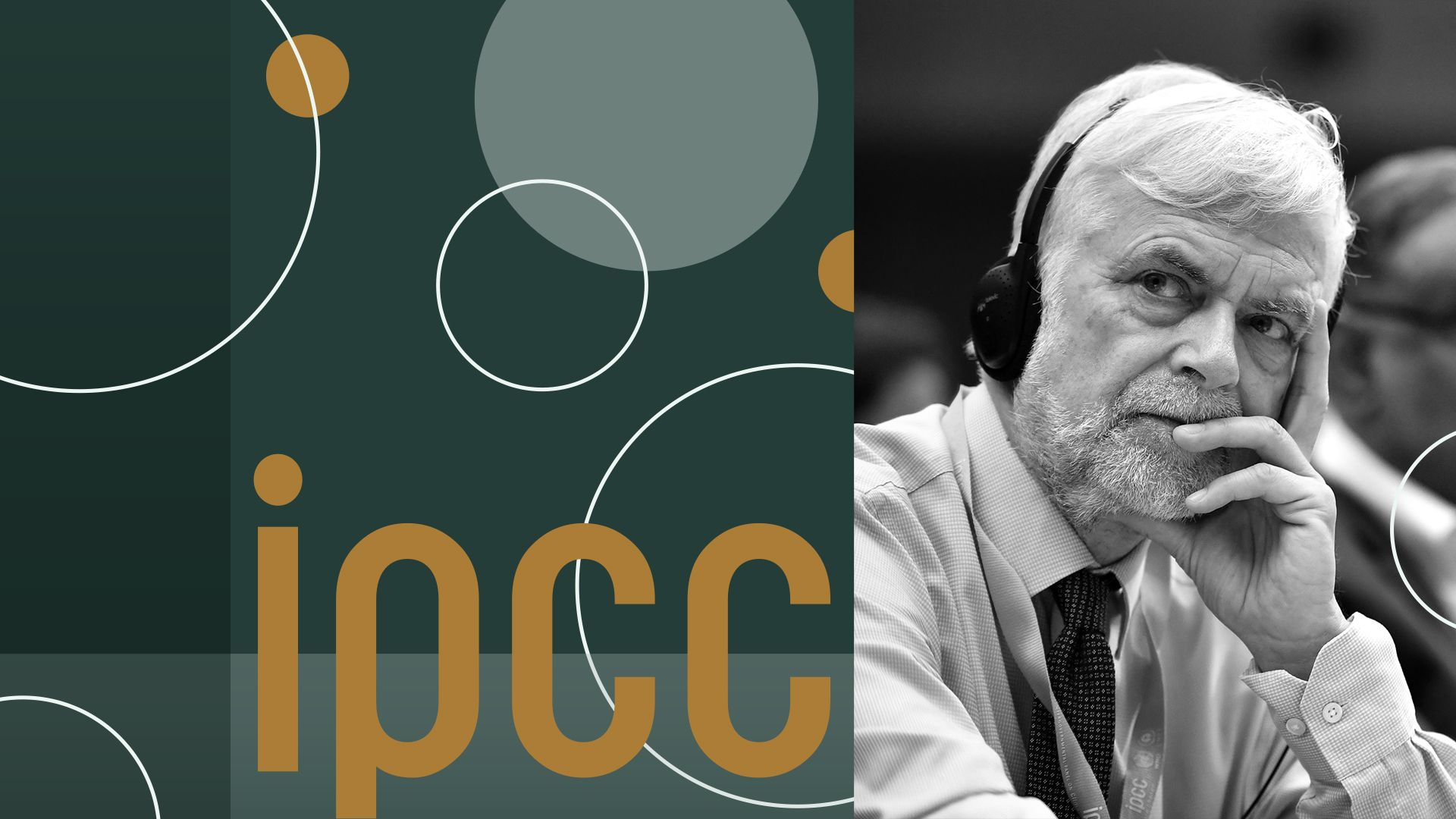 Jim Skea, the new chair of the influential U.N. climate science panel, has doubts about the world's ability to meet the Paris Agreement's most ambitious temperature goal, but wants to make it easier for governments to act.
The big picture: In an interview with Axios, Skea said policy makers are making it known that they need more actionable information, at a faster cadence, than what the Intergovernmental Panel on Climate Change (IPCC) has historically produced.
"It's a little bit of an evolution for IPCC to do that, especially as we are required not to be policy prescriptive, but we have to be actionable," Skea said. "At the same time, that's a delicate tightrope to walk."
For example, the next major assessment report is not slated to wrap up and be fully released until 2030, but countries face a 2028 deadline to update the global community on emissions cuts-to-date, and set new reduction targets.
The Nobel Prize-winning body is made up of volunteer scientists from around the world. A major question the IPCC is facing is how much of the next report (or another science product) can be produced and handed to policy makers in time for their deadline.
Why it matters: The group Skea leads must work to improve its policy relevance without stepping over the line into telling leaders what to do, as extreme weather worldwide concentrates minds, and ramps up the urgency to address climate change's effects.
Zoom in: Skea, a climate scientist at Imperial College London, said the first "Global Stocktake" will be a milestone moment at COP28 in Dubai in December. It will show how far the world has come toward meeting the goals of the Paris Agreement and ramp up pressure for countries to make new commitments.
The panel has contributed research to the stocktake report, which is now in the hands of political leaders.
The intrigue: Skea did not sound optimistic about the odds of limiting global warming to 1.5°C (2.7°F) above pre-industrial levels, noting that it has been five years since the science panel produced a special report on the 1.5°C Paris target.
That assessment laid out the stark reality that meeting the target would require sharp and rapid reductions in greenhouse gas emissions.
The situation is even more daunting now, Skea said, given the continued upward emissions trajectory.
Skea pointed to the wording in the Paris Agreement to explain his thinking on the target. Low-lying small island states view exceeding the 1.5-degree bulwark as a potential death sentence, due to the sea level rise that such warming could trigger.
"It's about pursuing efforts towards 1.5°C. It doesn't nail the 1.5 absolutely precisely there, and I would put a lot of weight on the pursuing efforts part of that, in that sense, 1.5 is still alive, because you can still pursue the efforts."
"It is still possible in principle, but obviously it's a big, big ask."
Between the lines: With climate disasters and record-shattering temperatures making headlines this summer, Skea said climate change is rapidly becoming a present-day reality for people.
"Just, say, 10 or 20 years ago, climate change was something for the future, something you were worried about for your children. Now you turn on your television set, or even look out the window, and it's something that's hitting you now, it's here and now," he said.
"There's nothing we're seeing that kind of wasn't being predicted by the scientists at some point in the future. But it appears to be happening so much more quickly, that it's bringing the message home."
The bottom line: According to Skea, it remains to be seen how much people make connections between climate impacts and actions we can still take. The joint task is to adapt to some of climate change's effects, while preventing it from getting even more severe.
"We actually have the agency to make a difference," Skea said.
Go deeper