What's next in the Georgia case against Trump, allies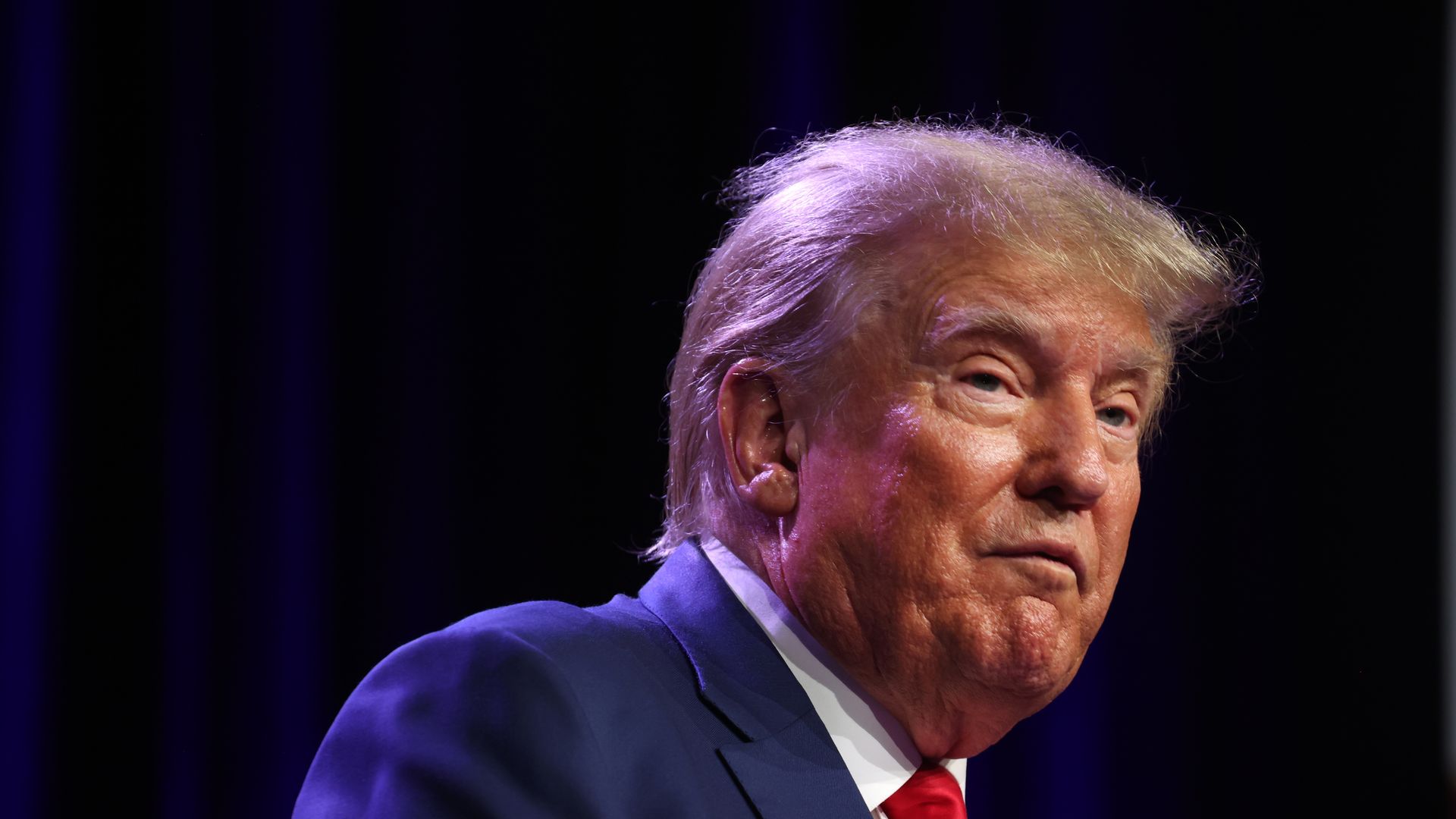 With the indictment dust is settling, politicians and legal observers are offering their takes on charges levied on Monday against former President Trump and 18 allies over alleged efforts to overturn Georgia's 2020 election results.
Why it matters: The Fulton County grand jury's indictment is the fourth of the former president, who, despite his legal woes, remains a front-runner for the 2024 Republican presidential nomination.
What they're saying: While he didn't name-check Trump, Georgia Secretary of State Brad Raffensperger said in a statement that "the most basic principles of a strong democracy are accountability and respect for the Constitution and rule of law."
Georgia Gov. Brian Kemp again rejected claims that the 2020 election was stolen, tweeting yesterday that anyone with "evidence of fraud has failed to come forward — under oath — and prove anything in a court of law."
"Our elections in Georgia are secure, accessible, and fair and will continue to be as long as I am governor," said Kemp, who was subpoenaed to testify in the Fulton case. "The future of our country is at stake in 2024 and that must be our focus."
Zoom in: Kay Levine, an associate dean for research and professor at Emory University School of Law, told Axios that the indictment was "painstakingly detailed" and included granular details about the text messages, phone call and meetings the prosecution believes supports its case.
Smith's indictment handed up last week doesn't go into that detail, she told Axios.
"Just as a citizen of Georgia, realizing just how many actions were taken to subvert democracy in my state …was really eye-opening," she said.
Reality check: Fulton County District Attorney Fani Willis said on Monday that she wants to try all 19 defendants together and go to trial within six months, but Levine said that's "very ambitious, very optimistic (and) I think, extremely unlikely" given that there are so many defendants in the case.
Between the lines: Along with the typical legal motions and coordinating court appearances, Levine said the former president could follow the actions of his former chief of staff, Mark Meadows, who on Tuesday filed a motion to have the case moved to federal court.
"I suspect the state will vigorously oppose that move, claiming that they were acting as private people for private purposes," Levine told Axios. "But if there is an effort to remove it into federal court, that will take some time to litigate before you know whatever the outcome is."
What we're watching: Levine told Axios that a lot can happen between today and when the case goes to trial. Some defendants may enter guilty pleas and agree to testify for the prosecution or their charges could be thrown out altogether.
She also said the population in the county does not translate into a favorable jury pool for Willis because north Fulton cities are politically and demographically different from Atlanta and the south side.
Go deeper