Hospitals push back on safety-net payment cuts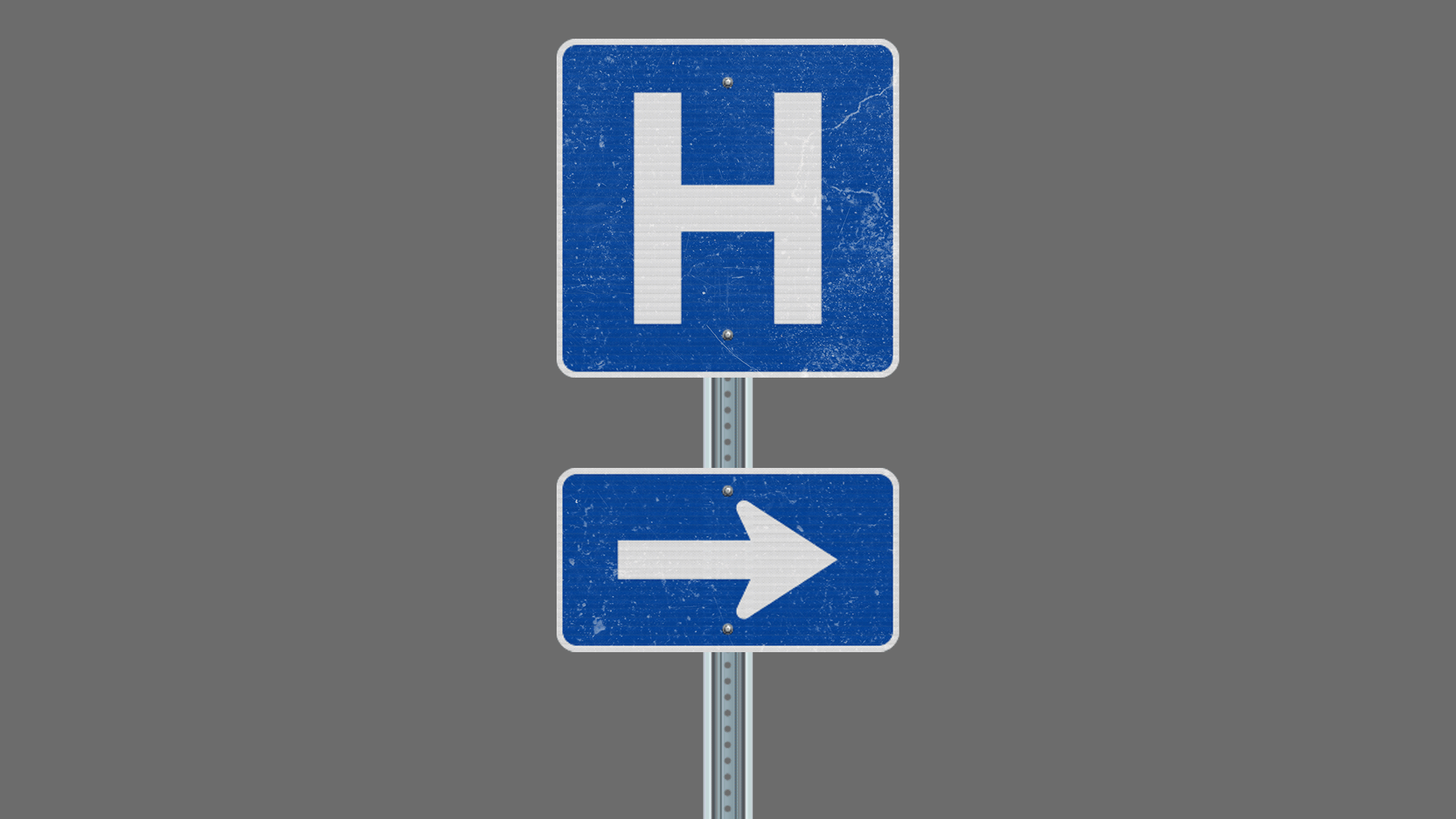 Hospitals are scrambling to halt a nearly $1 billion cut the Biden administration made to their Medicare payments for treating low-income and uninsured patients.
Why it matters: The reduction to fiscal year 2024 payments announced earlier this month was far larger than what Medicare had originally proposed, catching hospitals by surprise. And though Medicare already finalized the cuts, hospitals say the agency must reconsider its decision to avoid jeopardizing care for disadvantaged patients.
Catch up fast: Medicare disproportionate share hospital payments, or DSH payments, are given to hospitals to offset the charity care they provide.
Generally speaking, as more people gain coverage, the safety-net payments decrease under the program's formula.
The latest: Hospitals are set to receive a $2.2 billion increase in their overall Medicare payments in 2024, but Medicare will simultaneously impose a $957 million decrease in safety-net payments.
The Centers for Medicare and Medicaid Services originally proposed a $115 million decrease in the payments but decided to finalize a larger cut, citing new data from its actuaries showing a lower uninsured rate next year.
Even though Medicaid enrollment is shrinking as states unwind pandemic-era coverage protections, CMS estimates that many people losing Medicaid coverage already have or will get coverage from other sources, STAT reported.
Yes, but: Hospitals say the CMS data doesn't reflect the reality of what's happening with the Medicaid unwinding.
The uninsured rate hit an all-time low in early 2023, but more than 4.2 million Americans have lost Medicaid coverage since states began redetermining eligibility in April, according to KFF.
The American Hospital Association wrote to CMS asking that it keeps the fiscal year 2023 uninsured rate in place for next year and to pause scheduled DSH cuts until the Medicaid redetermination process plays out.
AHA pointed to a Congressional Budget Office report predicting that 6.2 million people will become uninsured after losing Medicaid coverage.
Between the lines: CMS does have the authority to walk back the safety-net cuts, even though they've already been finalized.
"If CMS is really convinced that they ought to take another hard look at this, what they could do is they could come up with a new proposed rule to delay the effective date" of the DSH cuts, said Rob Wanerman, a lawyer at Epstein Becker Green.
CMS has the option to use a different data source aside from its own actuaries to estimate the uninsured rate, Wanerman added.
CMS did not respond to a request for comment.
The intrigue: Hospitals are also facing cuts to similar safety-net payments through Medicaid next year, although Congress is likely to push them off.
Congress has delayed a gradual $18 billion cut to Medicaid DSH payments outlined in the Affordable Care Act nine times already. Now, a bipartisan bill to avert the cuts for 2024 and 2025 is advancing through Congress.
What they're saying: "These programmatic cuts across the board would just [have] very detrimental effects on very vulnerable hospitals and providers in very vulnerable communities," Shannon Wu, AHA's senior associate director of policy, told Axios.
Go deeper