Montana judge rules in favor of youth in historic climate change lawsuit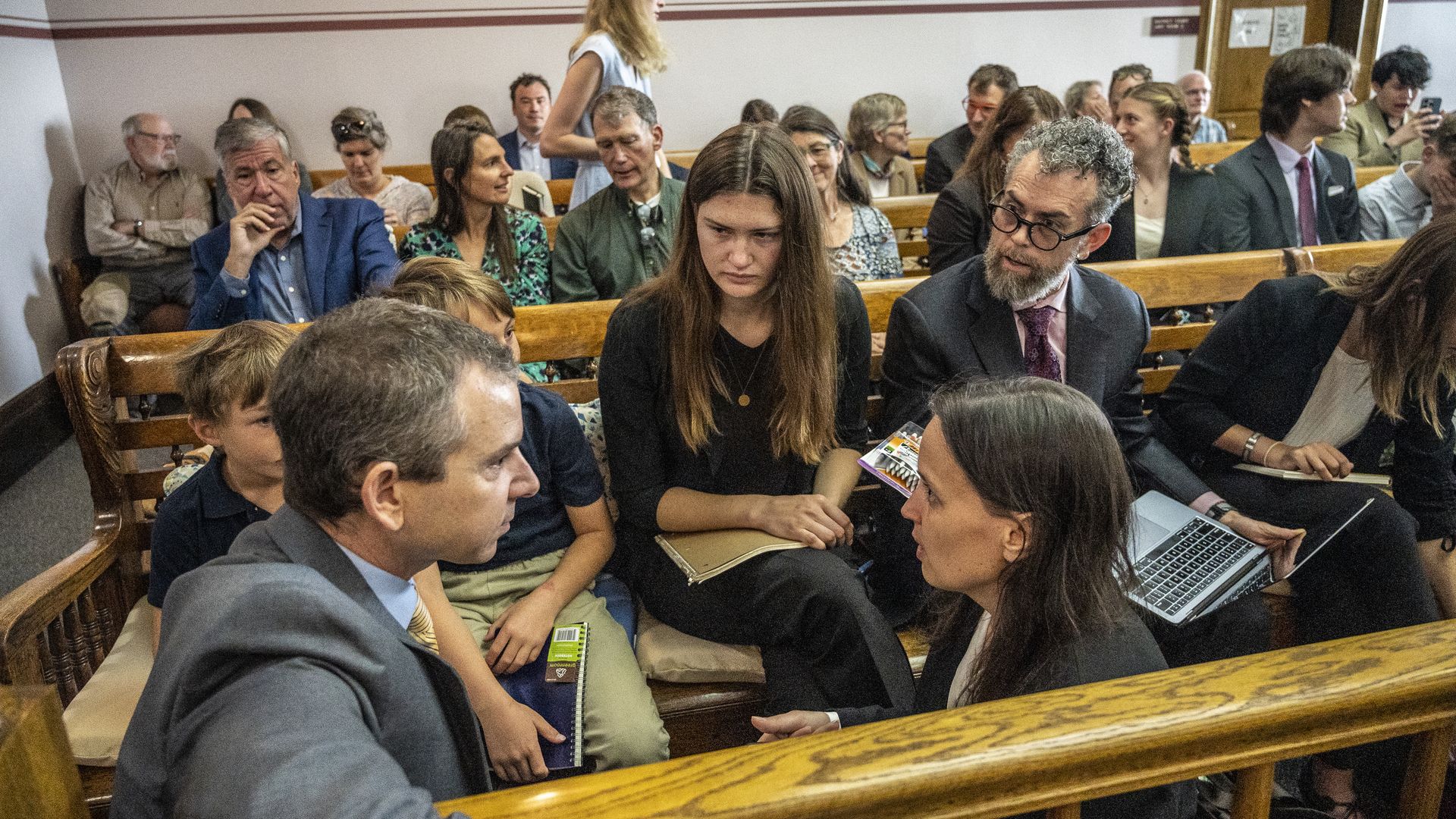 A judge in Montana ruled on Monday that the state violated the state constitutional rights of 16 young people by promoting the use of fossil fuels and ignoring the effects of greenhouse gas emissions, which cause global warming and climate change.
Why it matters: The ruling, a historic first in the U.S. for environmental law, could influence thousands of other pending climate change lawsuits in the country.
Catch up quick: The case centered on a provision of the Montana Environmental Policy Act that bars state agencies from considering greenhouse gas emissions or climate change when permitting large energy projects that require environmental reviews.
The non-profit law firm Our Children's Trust and other law firms sued the state of Montana in 2020 on behalf of the plaintiffs, who range between the ages of five to 22.
The lawsuit argued that the law violated their rights to a healthy environment, life, dignity and freedom, as the Montana Constitution guarantees "a clean and healthful environment in Montana for present and future generations."
The plaintiffs did not not seek money in their lawsuit. Instead, they sought for the court to declare that Montana's fossil fuel energy policies and actions violated young people's state constitutional rights.
What they're saying: Montana First Judicial District Court judge Kathy Seeley ruled that the law is unconstitutionally degrading the state's environment and contributing to the plaintiffs' injuries by allowing fossil fuel activities without analyzing greenhouse gas emissions, which "have caused and continue to exacerbate anthropogenic climate change."
"Plaintiffs have proven that as children and youth, they are disproportionately harmed by fossil fuel pollution and climate impacts," she wrote in the 103-page decision.
Our Children's Trust's chief legal counsel and executive director Julia Olson said in a statement the decision marks the first time a U.S. court has ruled that a government violated the rights of children by ignoring climate change.
"This is a huge win for Montana, for youth, for democracy, and for our climate. More rulings like this will certainly come," Olson said.
Yes, but: The Western Environmental Law Center, a non-profit environmental law firm whose members served as local counsel on this case, said it expects the state to appeal the decision to the Montana Supreme Court.
The office of Montana Gov. Greg Gianforte (R) told Axios on Monday it was "reviewing the decision, and evaluating next steps."
The big picture: The outcome comes as the number of climate change cases in the U.S. and around the world have more than doubled since 2017, according to a United Nations Environment Programme and the Sabin Center for Climate Change Law at Columbia University report published earlier this year.
There were at least 2,180 of such cases in 2022, most of which were brought in the U.S.
Our Children's Trust represents youth plaintiffs in state climate lawsuits in Utah, Virginia and Hawaii, as well as 21 young people in a landmark landmark federal constitutional climate lawsuit that's on track to go to trial after a federal judge in June ruled in favor of the plaintiffs.
Like Montana, Hawaii also has environmental rights in its constitution, as does Illinois, Massachusetts, Pennsylvania and Rhode Island.
Go deeper: Once-rare scorching heat wave builds across the Pacific Northwest
Editor's note: This story has been updated with new details throughout.
Go deeper