Costliest Medicare drugs more than tripled in price since entering market: report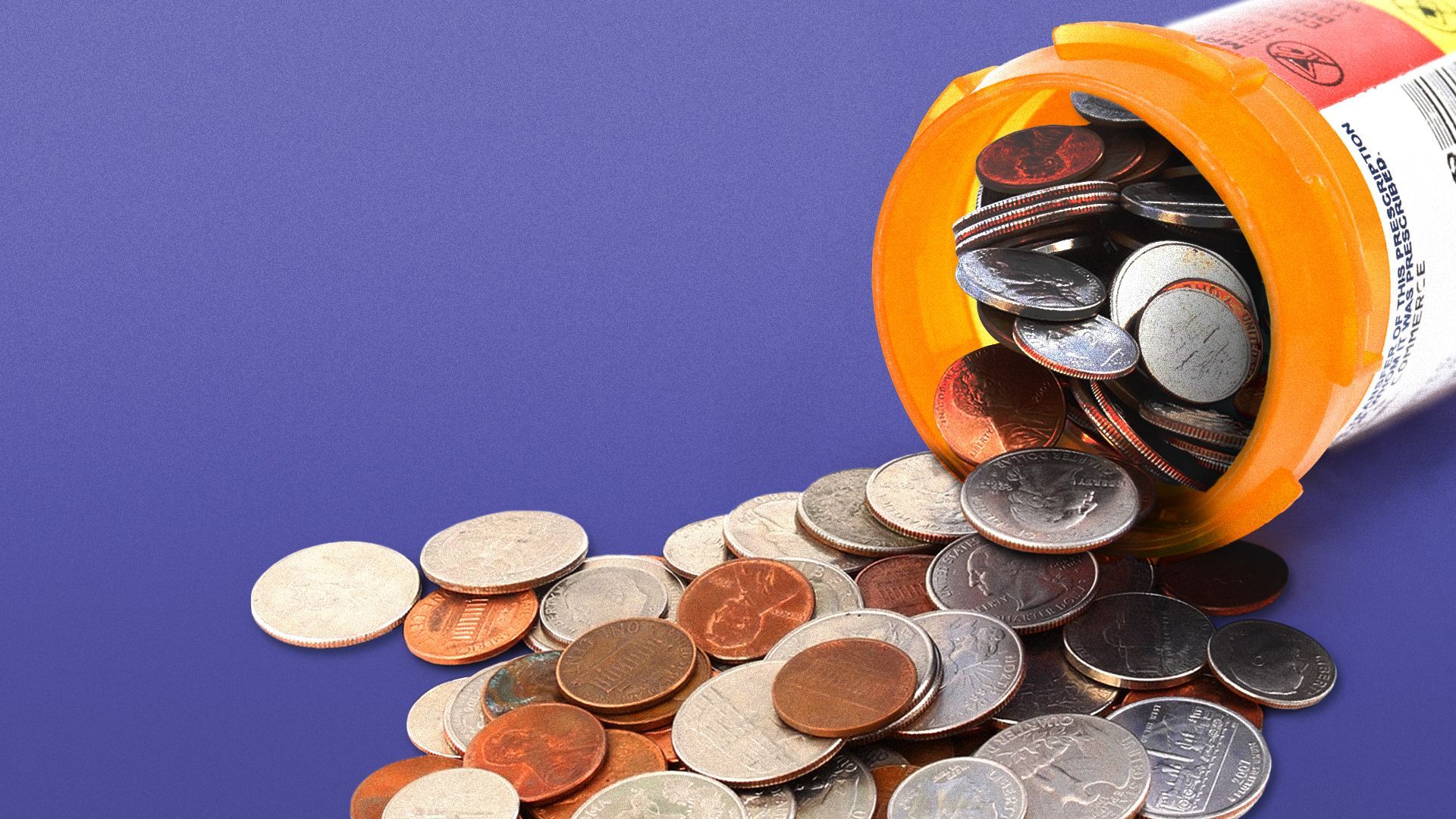 The 25 drugs that accounted for the highest Medicare Part D spending in 2021 more than tripled in price since they first entered the market, according to a new report from AARP.
Why it matters: The report comes just weeks before the Biden administration is to announce the first 10 Medicare Part D drugs that will be considered for price negotiations under the Inflation Reduction Act, on Sept. 1.
What they found: All but one of the top 25 drugs' lifetime price increases exceeded the corresponding annual rate of general inflation, the AARP report finds.
List prices rose sharply for drugs that have been on the market the longest: The average lifetime price increase for the five products on the market for 20 years or longer was 592%.
List prices for the top 25 drugs increased by an average of 226%.
Zoom in: On average, Medicare recipients take four to five prescription drugs a month, and higher costs can force seniors on fixed incomes to make difficult tradeoffs in order to afford their medications.
Pfizer and Bristol Myers Squibb's Eliquis, an anticoagulant, had a lifetime list price increase of 124%. Xarelto from Janssen, another common blood thinner, had a lifetime list price increase of 168%. Both are likely to be on CMS' September list, per Reuters.
"At AARP we hear from members who choose between drugs and other necessities," Leigh Purvis, senior director of health costs and access at the AARP Public Policy Institute, told reporters Thursday.
The other side: Drugmakers and their allies are challenging the Inflation Reduction Act in federal court, asserting that the law is unconstitutional and that drugs are priced to account for the cost of innovation and R&D.
PhRMA, the main drug lobby, said the AARP report was flawed "to spin a misleading narrative" and overlooks the significant discounts given to insurers and pharmacy benefit managers.
Some specialty medical organizations are worried that setting price points or mandating negotiations might stifle or slow down drug development.
Go deeper