CNN anchor Jim Sciutto writes book exploring world's new "1939 moment"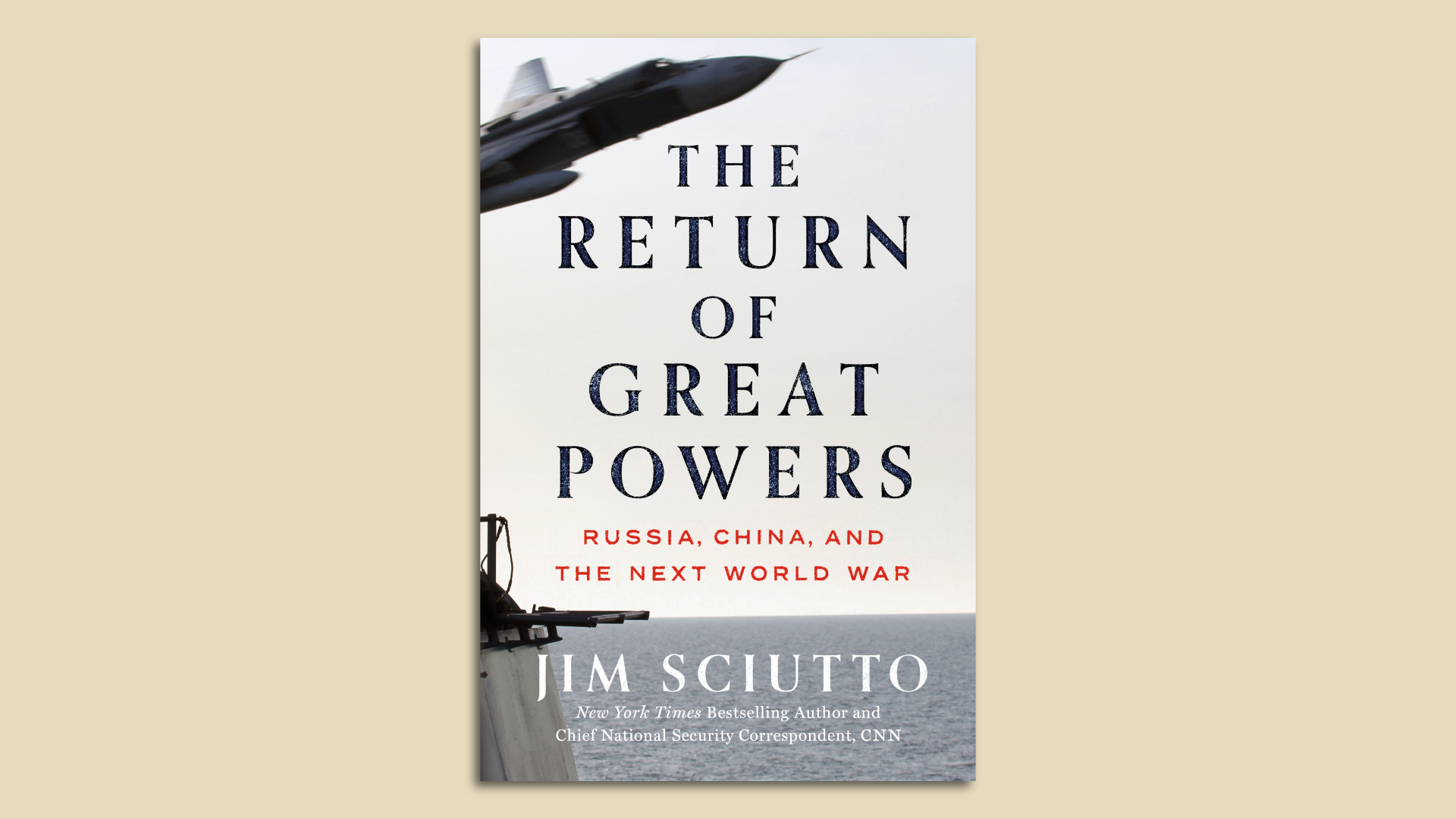 CNN anchor and chief national security correspondent Jim Sciutto will be out in March with a new book on the "definitive break between the post–Cold War era and an entirely new and uncertain one."
Zoom in: Sciutto tells Axios he's been working on "The Return of Great Powers" since anchoring and reporting from Lviv on the first day of the war in Ukraine, in February 2022.
"The invasion struck me as a clean break with the previous 30 years of relative peace in Europe — the post-1989 era we'd all celebrated and grown accustomed to," he said.
The big picture: Sciutto says the book is a culmination of his years of reporting abroad.
"I feel like I've been researching this book for 25 years — through multiple assignments in China, Russia, Europe and Asia," Sciutto says, per a press release.
"I've seen the threads of great power conflict developing over those years, and now we're witnessing them come together in a truly dangerous time."
Sciutto said on CNN as the war in Ukraine began that we're living a "1939 moment," referring to the prelude to World War II.
This new post–post–Cold War era includes an "increasingly aligned Russian and Chinese governments, and the flashpoint of a new, global nuclear arms race."
Zoom out: Back in 2019, when he published "The Shadow War," Sciutto says "the war among the great powers was in the shadows. Now it has gone hot."
The book comes out March 12, 2024.
Go deeper