How Latinos are teaching culturally-relevant personal finance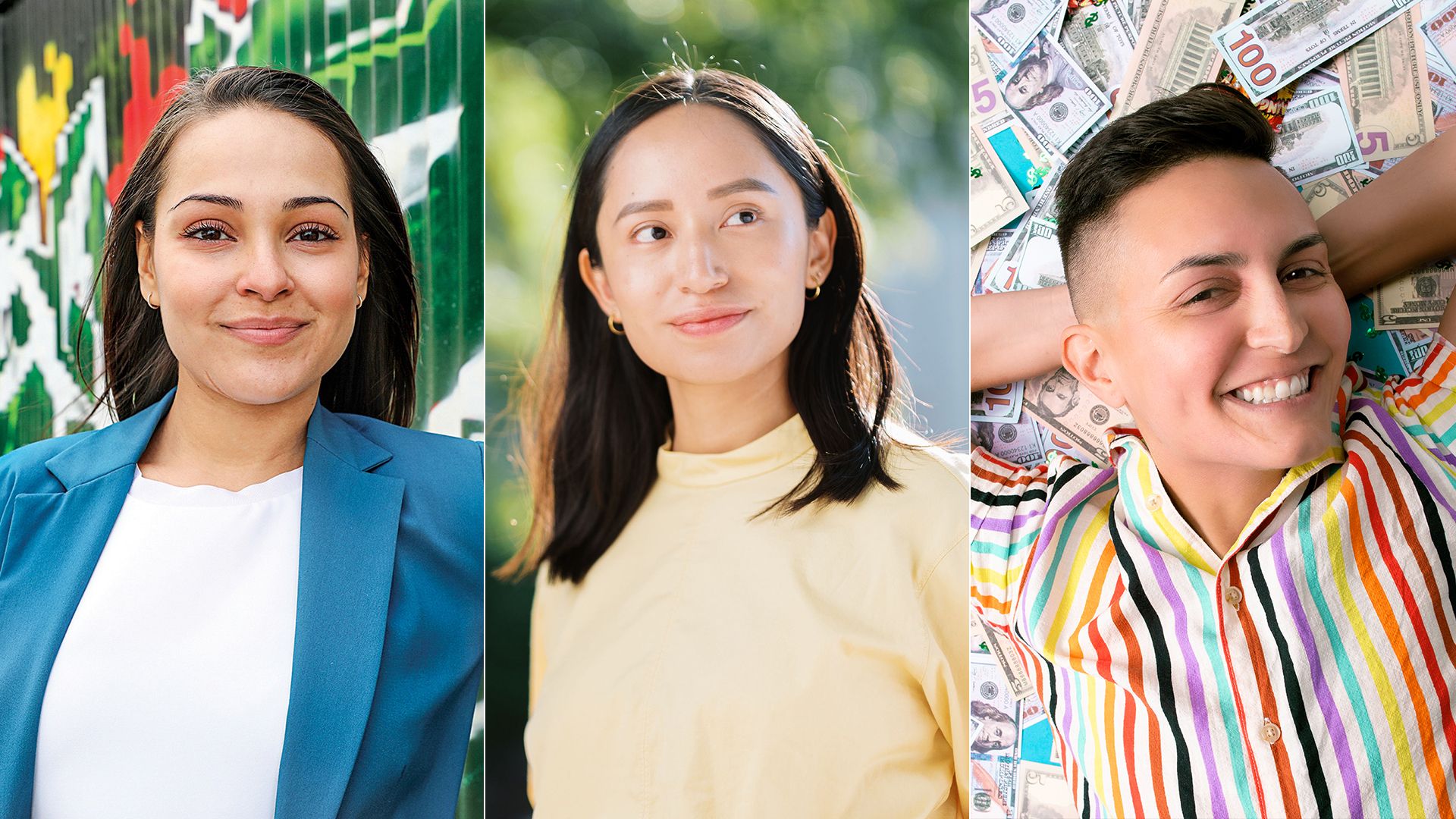 Investing in stocks or opening retirement savings accounts has long been elusive for many Latinos, but social media and podcasts that offer culturally relevant financial coaching are turning that on its head.
Why it matters: U.S. Latinos' economic power is growing, yet they are less likely than their non-Hispanic white counterparts to have savings, retirement and non-retirement investment accounts.
In 2021, 60% of non-Hispanic white people had a retirement account, compared to 51% of Hispanics, according to the FINRA Foundation.
36% of non-Hispanic white people and 30% of Hispanics had a non-retirement investment account.
"Investing, for many of us [Latinos], is a foreign concept because we are told over and over to save our money. I never heard the word 'invertir.' I heard 'ahorra,'" says Yanely Espinal, the author of "Mind Your Money: Insightful Stories and Strategies to Help You Reach Your #MoneyGoals."
Details: Financial experts and coaches like Espinal are using social media to spread the gospel of investing, posting frequent videos with financial tips that often address how Latinos, especially first-generation Americans, have different financial priorities and backgrounds.
Finance coaches who didn't grow up in Latino culture don't understand the complex relationship that many people have with money, including setting boundaries while still helping relatives out financially, Espinal says.
"In my culture, my parents taught us that when you're hosting people, you are the last to eat. That's in direct opposition to American culture, where you take care of yourself first," says Espinal, who works for Next Gen Personal Finance, an organization that provides teacher training for financial literacy in high schools.
Charly Stoever, a money coach who shares tips on Instagram, says they have a lot of clients who say they feel guilty for making more money than their parents.
"Making more money doesn't eradicate your money trauma — it only amplifies it because you have more to lose now," they say.
Stoever says they work with clients on setting boundaries with families and demystifying the world of finance. "If you want to help a family member out, that's an investment. I help them think critically about their decisions."
Stoever also tries to make it fun by sometimes mixing pop culture with lessons on investing. In a recent Instagram post, Stoever talked about how they sold stock to pay for Karol G. concert tickets.
Maria Melchor, a personal finance expert and content creator, says she read book after book about personal finance but didn't find any that addressed how to help her parents out financially when they retire.
"This isn't just about me as an individual, this is about me and my family and wanting to share this with the rest of my immigrant family," Melchor, who moved to the U.S. from Mexico as a child, says.
Melchor says social media has played a major role in showing people there are resources to navigate finance. She often hears from young people who want to know how to start investing and others who still live at home and are financially intertwined with their parents.
"What I dream about is that children of immigrants feel confident with key American financial concepts and can design happy financial lives for themselves and their families," Melchor says.
Subscribe to Axios Latino to get vital news about Latinos and Latin America, delivered to your inbox on Tuesdays and Thursdays.
Go deeper