Congress dips back into prior authorization fight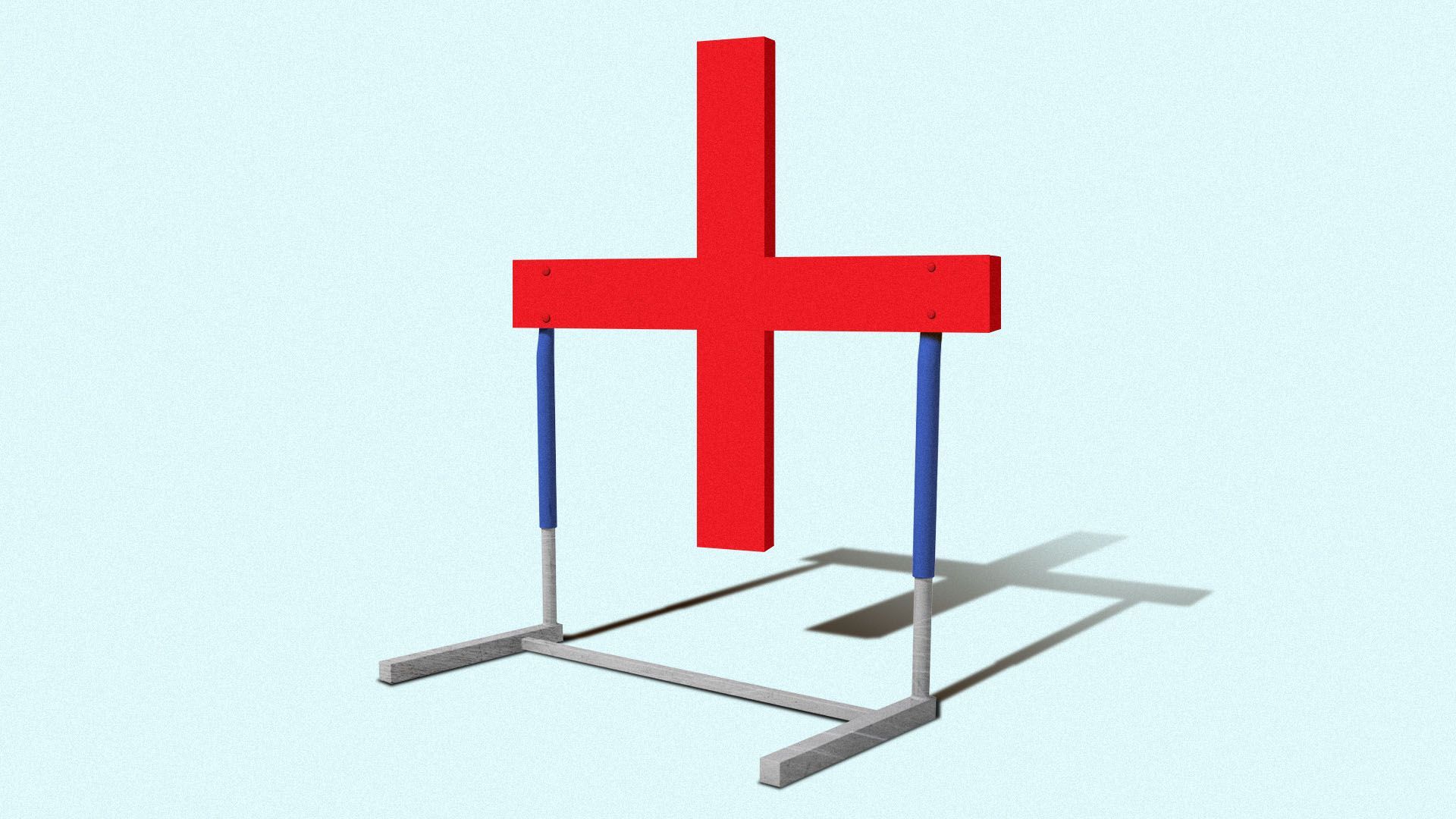 Congress is wading back into the prior authorization debate with calls to streamline and make more transparent the process through which insurers can deny access to covered services.
What's happening: House Ways and Means lawmakers on Wednesday advanced a bill as part of a larger health package that would overhaul and accelerate prior authorization decisions for Medicare Advantage plans.
That came after 233 House members and 61 senators signed on to a letter urging the Centers for Medicare and Medicaid Services to finalize rules that would revamp the electronic process MA plans use to approve medical services and prescriptions.
There's also increased scrutiny of Medicaid managed care plans, some of which had high rates of prior authorization denials, per a recent Health and Human Services Department watchdog report.
Catch up quick: A prior authorization reform package passed the House during the last Congress before stalling over cost concerns. No one has revived the measure, which the Congressional Budget Office projected would cost $16.2 billion over a decade.
But the issue remains a top priority for physicians groups like the American Medical Association and Medical Group Management Association, who argue prior authorization imposes layers of burdensome requirements on medical decision-making.
"We want publicly reported program stats; we want some understanding of why things are being denied in a way people can wrap their arms around," AMA president Jesse Ehrenfeld told Axios. "We want to get rid of these practices of clawing back approvals."
Go deeper: Lawmakers like Rep. Suzan DelBene (D-Wash.) are pressing for requirements to expedite authorization decisions from 72 hours to 24 hours — and worry the forthcoming CMS rules won't go far enough.
"Real-time decisions for medical services that are routinely approved are important because they would significantly improve patient care by eliminating unnecessary delays," DelBene told Axios.
The CMS proposal from February would, among other things, require insurers to give providers status reports on prior authorization requests, including specific reasons for a denial, and give MA plans and Medicaid managed care plans seven days, instead of 14, for a standard decision notice.
The proposed rules would require managed care organizations to publicly post their prior authorization denial rates but stop short of recommending that states collect that data as well and use it for oversight, as the HHS watchdog report suggested.
But there were lingering questions about whether new electronic interfaces for the process could limit patients' ability to get information about cost and coverage for services.
The other side: Insurers maintain that prior authorization, done efficiently, is a necessary part of protecting patients, ensuring care they receive is clinically necessary.
The big health plan trade group AHIP has asked CMS to consider how much time it will take for payers to adjust to the new process, asking that there be an orderly roll out to digitizing the process then meeting turnaround time requirements.
Health plans have been preparing for electronic prior authorization in several ways, and the changes CMS has outlined are generally in line with what plans are already gearing up for.
"The regulations push the requirement that we all do it in a similar manner," Maggie Brown, compliance manager at the clinical software company HealthEdge, told Axios.
Our thought bubble: Prior authorization invites often heated debates, pitting doctors against insurers, about who determines a patient's care — especially since it's sometimes used as a tool to constrain health care costs.
These debates are likely to intensify as Congress takes another crack at prior authorization.
However, the health package which included the prior authorization measures was passed out of Ways and Means along party lines due to unrelated issues Democrats had with some of the transparency measures, signaling potential difficulties ahead.
Go deeper