Millions of Americans are stranded on "heat islands"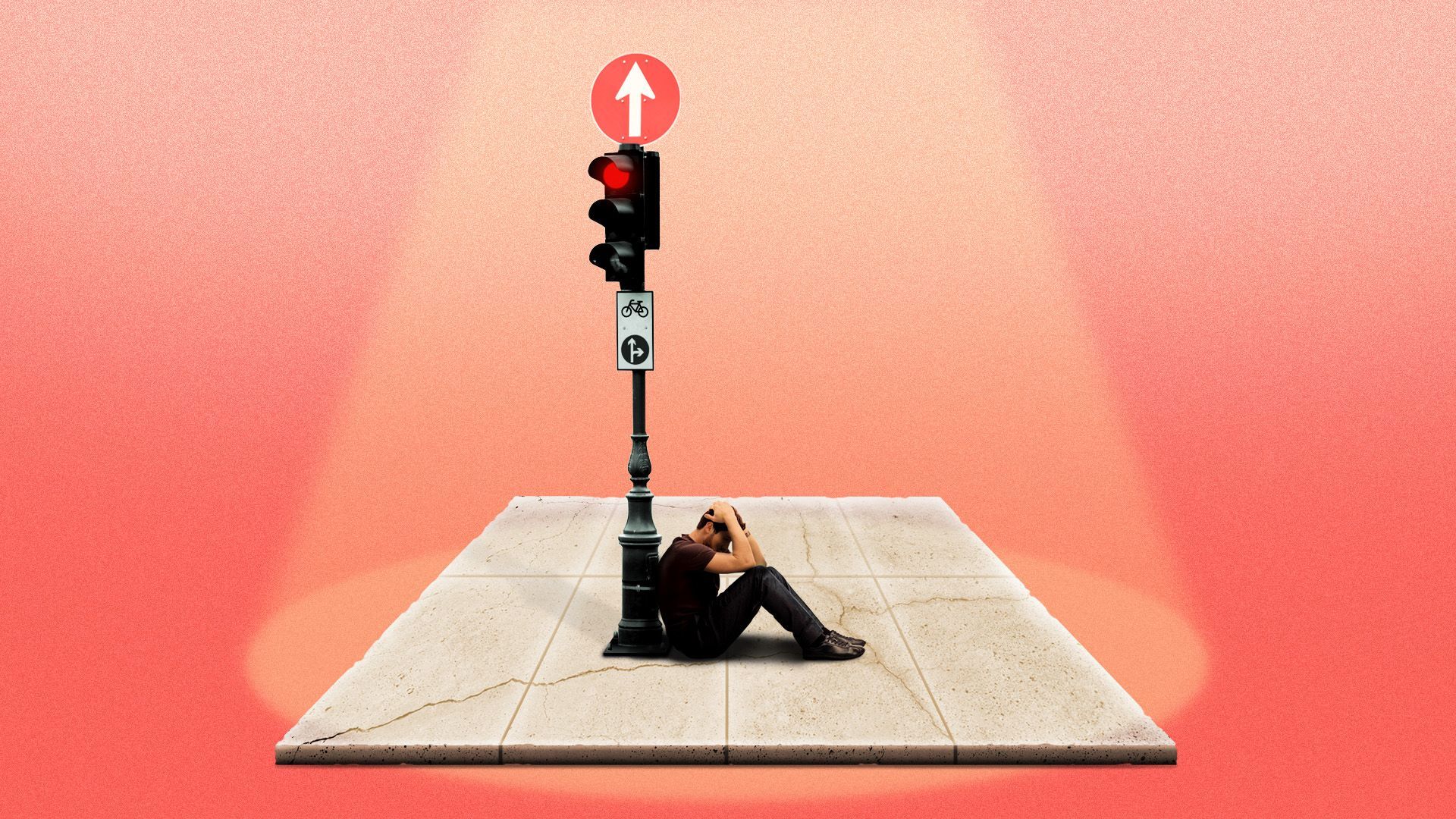 Millions of Americans live in parts of cities where the "urban heat island" effect can significantly increase temperatures, especially during heat waves, per a new analysis by nonprofit climate research group Climate Central.
Why it matters: Heat islands — wherein heat is trapped by heat-absorbing surfaces and structures — can make cities less livable and increase the risk of heat-related health complications.
What they found: 41 million Americans live in urban areas where heat islands raise local temperatures by 8 degrees or more, per Climate Central's analysis of 44 U.S. cities.
In nearly 10 cities — including New York, Houston and Los Angeles, for example — at least 1 million residents are affected by heat islands that raise temperatures by at least 8 degrees.
Another way of looking at it: In five cities — New York, Detroit, Dallas, Houston and New Orleans — at least 70% of residents live in neighborhoods where the heat island effect can raise temperatures by at least 8 degrees.
Between the lines: Low-income neighborhoods tend to be more vulnerable to heat islands than wealthier ones, making this a key climate equity issue.
Heat islands can also lead to increased energy usage and costs as residents keep cool with air conditioning.
Of note: While the urban heat island effect is very real, it doesn't skew global climate data, as some climate contrarians suggest.
What's happening: Several cities are taking measures to combat the urban heat island effect, Axios' Jennifer A. Kingson reports.
One popular innovation: Special paint designed to reflect the sun's heat back into the atmosphere, rather than absorb it.
Another is as simple as planting trees, which provide shade (among other benefits, like cleaner air).
What they're saying: "This is really a new era of thinking about infrastructure, renovations and retrofits," Marta Segura, Los Angeles' chief heat officer, told Axios. "Because even though we've been talking about climate and climate adaptation, we have an opportunity to create some really accelerated short-term solutions to save lives and protect public health."
Placing an "equity lens" on climate mitigation efforts is a priority, Segura said.
"We have an equity index in Los Angeles, and we're integrating climate equity metrics and heat metrics as well," she said.
Yes, but: Adaptation and mitigation can only do so much in the face of triple-digit temperatures lasting for days on end.
"Changes to the built environment can cool these neighborhoods, but until global temperatures stop rising, city residents will face increasingly steeper challenges to stay safe during periods of extreme heat," Climate Central senior data analyst Jennifer Brady said in a statement.
Methodology: For its report, Climate Central analyzed the influence of factors including surface heat absorption, the amount of tree cover, building heights and more on U.S. census tracts; population estimates are based on 2020 census data.
— Jennifer A. Kingson contributed reporting
Go deeper