New group to represent AI "frontier model" pioneers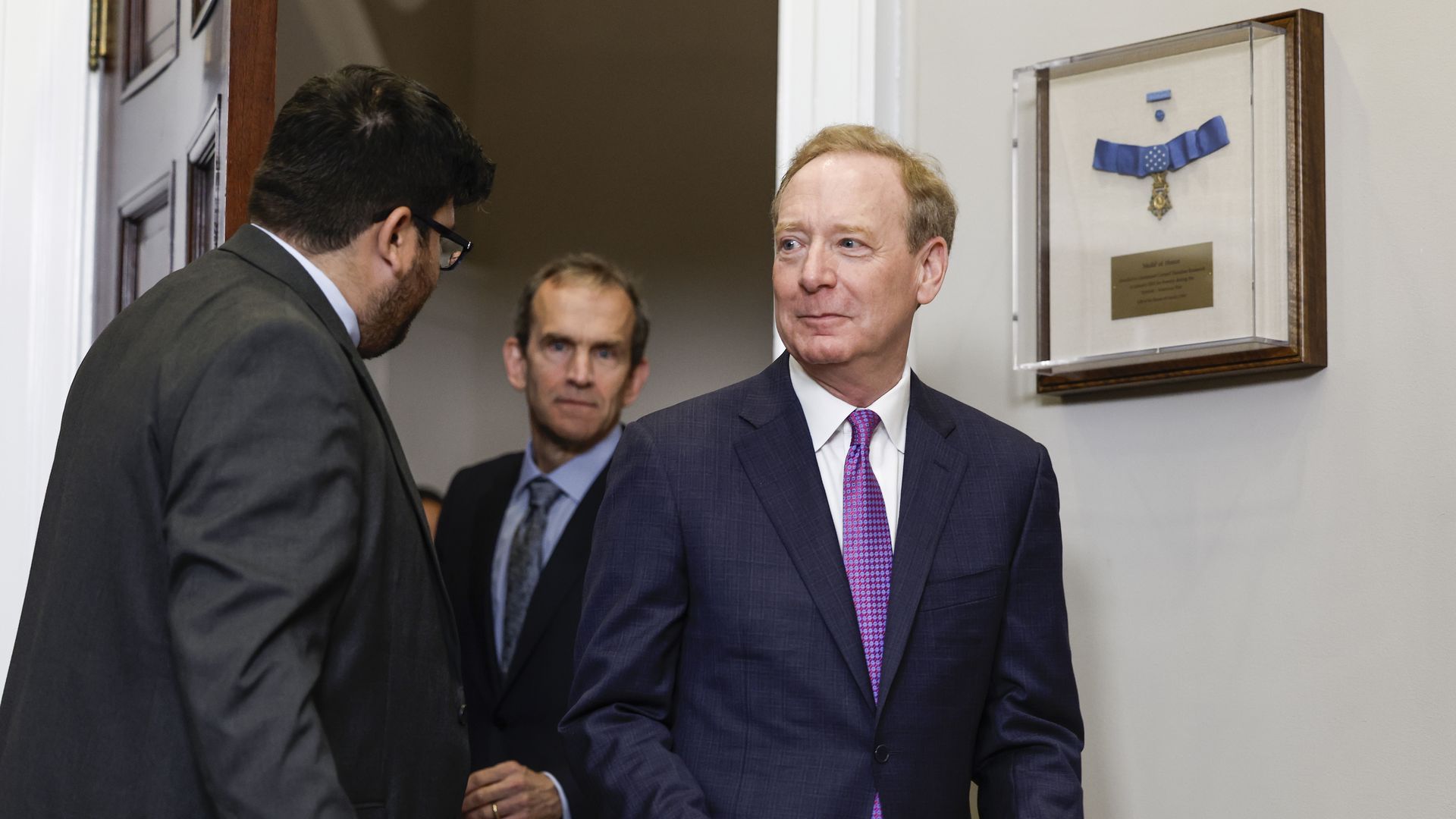 Four leading AI providers this morning launched the Frontier Model Forum — an industry-led body aiming to ensure "safe and responsible development" of the most powerful AI models.
Anthropic, Google, Microsoft and OpenAI are the forum's founding members, but are inviting competitors and civil society organizations to partner.
Why it matters: The companies are among seven which last Friday committed in a deal with the White House to minimize AI risks, conduct more research on AI safety and share safety best practices, among other promises.
Critics pointed to the absence of concrete targets or measurable outcomes in the companies' commitments.
The details: The forum, per a Google spokesperson, will start with a research focus and work to develop standardized best practices for evaluating frontier model risks and to issue a "public library of solutions."
Frontier models are "those that exceed the capabilities currently present in the most advanced existing models, and can perform a wide variety of tasks," per a statement from the companies.
The forum will, over time, develop a formal charter, appoint an advisory board and fund collaboration with civil society groups, its founders say.
There's a global angle, with forum members promising to plug into G-7, OECD and U.S.-EU Trade and Technology Council processes, while also supporting work by the Partnership on AI and MLCommons.
What they're saying: "Companies creating AI technology have a responsibility to ensure that it is safe, secure, and remains under human control," said Microsoft president Brad Smith.
"This is urgent work," said Anna Makanju, OpenAI's vice president of global affairs.
Go deeper