DeSantis team fires aide who secretly made video with Nazi symbol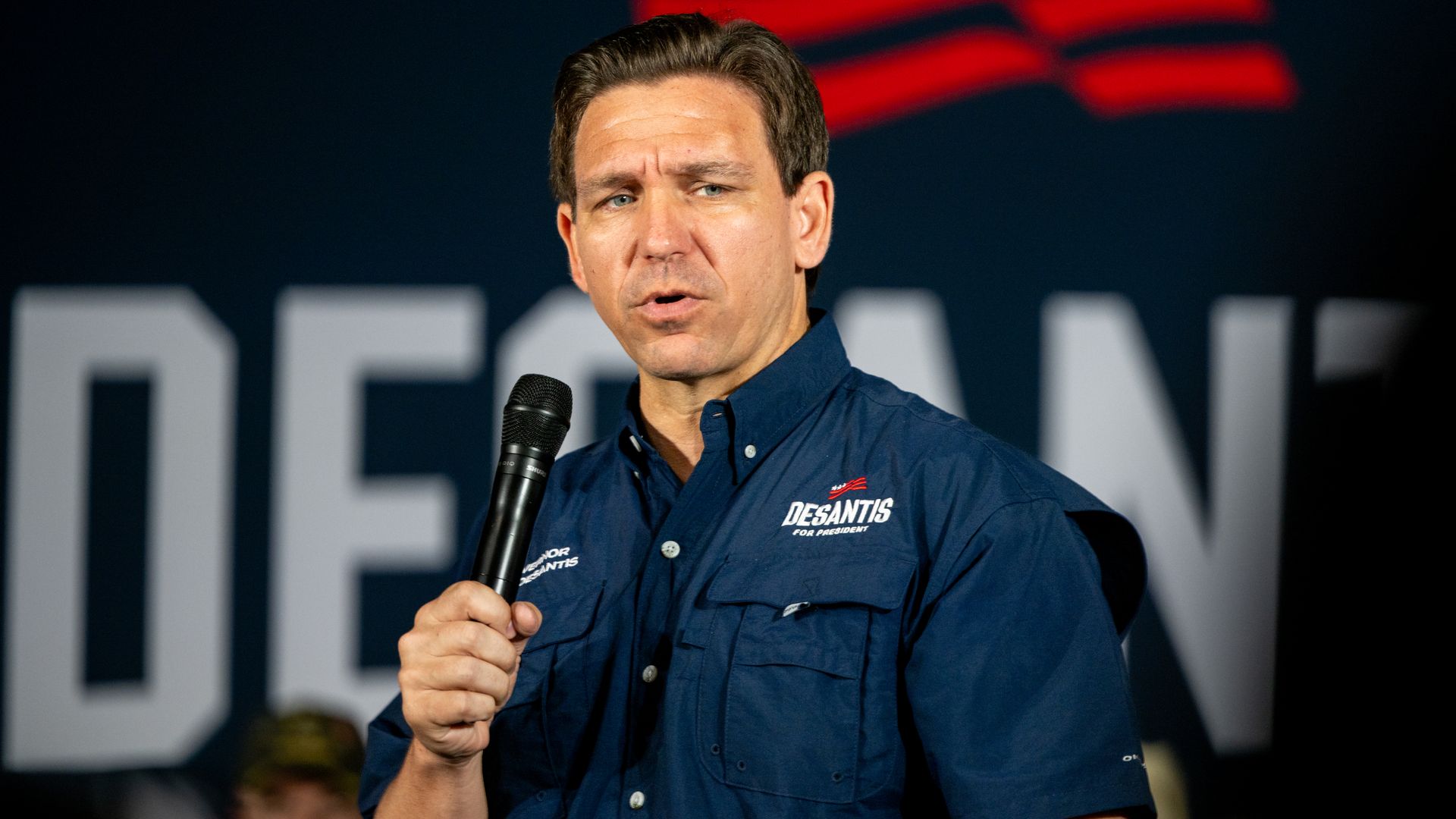 Florida Gov. Ron DeSantis' 2024 campaign fired an aide this week who secretly created and shared a pro-DeSantis video that featured the candidate at the center of a Sonnenrad, an ancient symbol appropriated by the Nazis and still used by some white supremacists.
Driving the news: Nate Hochman, a speechwriter on the DeSantis campaign and a former writer for National Review, created the video on his own and shared it through a pro-DeSantis Twitter account, according to a person familiar with the matter.
Hochman then retweeted the video, but it was deleted shortly afterward. "Nate Hochman is no longer with the campaign. And we will not be commenting on him further," a DeSantis campaign official told Axios.
Semafor first reported Tuesday evening that Hochman had been fired.
Why it matters: The controversial video and Hochman's dismissal are the latest instances of internal disorder inside the DeSantis campaign, which announced Tuesday it was firing over a third of its team amid a cash crunch.
The backdrop: On Saturday, @desantiscams, an anonymous pro-DeSantis account followed by several of his campaign aides, tweeted out a video bashing former President Trump for not building a border wall and for promoting the COVID-19 vaccine.
The video hyped up DeSantis to the tune of Kate Bush's "Running up that Hill (A Deal with God)," and ended with an image of DeSantis in the center of Florida's state seal — which then morphs into a rotating Sonnenrad.
Hochman and @desantiscams did not return a request for comment.
The big picture: Earlier this month, the DeSantis campaign faced backlash for sharing a similar meme-laden video that attacked Trump as too pro-LGBTQ.
The New York Times reported Sunday that the video, which many criticized as homophobic, was also created by a campaign staffer but made to appear as if it was produced externally.
Go deeper