Many hospitals posted record margins during pandemic, study finds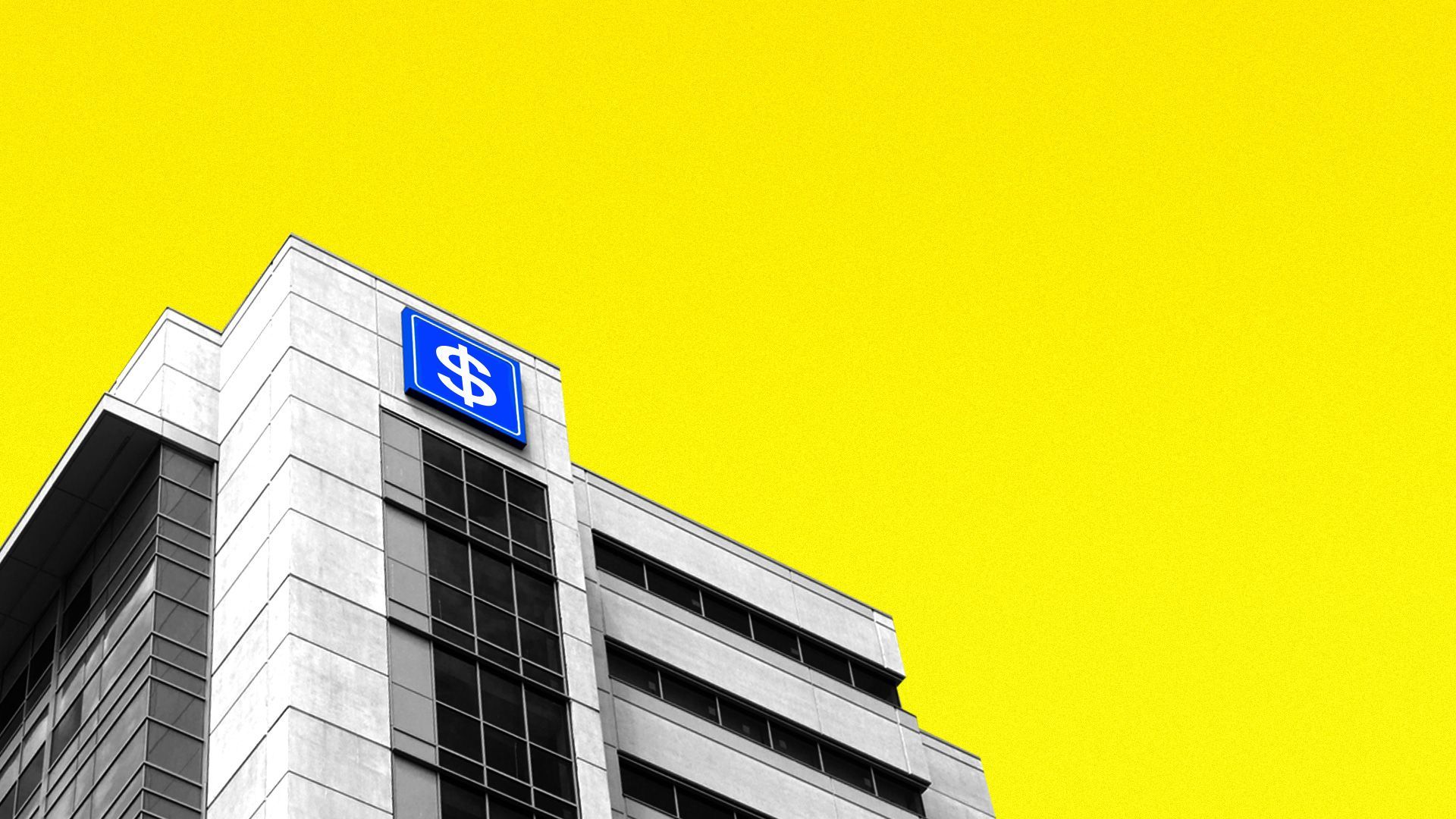 COVID relief funds helped almost 75% of U.S. hospitals post positive operating income during the height of the pandemic, according to a new analysis that questions if the federal aid was too generous or misdirected.
Why it matters: The findings counter the industry narrative that the pandemic left many facilities in the red and grappling with the surging costs of care amid supply chain and labor shortages.
Hospital operating margins — the difference between operating revenues and expenses — hit an all-time high during the first two years (2020 and 2021) of the pandemic, per the analysis in JAMA Health Forum.
The fact that some facilities not only survived but thrived during the first two years of the pandemic might help explain how hospital margins are continuing to improve after a challenging 2022, when costs kept increasing and inflation ate into many health systems' investments.
What they found: Of the more than 4,223 hospitals analyzed, average operating margins increased from 2.8% before the pandemic to 6.5% from 2020 to 2021.
More than 2,000 hospitals (53%) didn't experience financial distress due to COVID-19 even without relief funds, but nearly three-quarters of those facilities received relief funds anyhow.
What they're saying: "This resulted in moving many hospitals to peak historical operating margins (i.e., profitability), rather than simply restoring them to prepandemic operating margins," the authors wrote.
While policymakers had to react quickly on emergency relief, "it will be important to consider alternative ways of allocating scarce public dollars to support our nation's health system in crisis," they continued.
The other side: Nearly half of hospitals still have negative operating margins today, per the American Hospital Association.
2022 was "the worst year of the pandemic financially for hospitals and health systems, due to the rapid increase in expenses and the massive spike in COVID volume from the Omicron surge early that year," Aaron Wesolowski, vice president of policy research at AHA, said via email.
The JAMA Health Forum study does not include 2022 in its scope, and the hospital association maintains many of its members are still struggling.
"Incomplete analyses like this are not reflective of the many immense struggles and challenges the hospital field has faced and continues to face, including a workforce shortage crisis, along with skyrocketing input costs for supplies, equipment, drugs and labor, and persistent inflation," Wesolowski said.
Between the lines: Teaching hospitals, disproportionate-share hospitals and facilities in urban centers received more COVID funding from the government than other facilities, the analysis found.
About 6.4% of hospitals studied did experience significant financial losses when the pandemic hit, reporting negative operating incomes with a median decline of $8.9 million.
COVID-19 funding was crucial particularly for government-run hospitals as well as safety-net facilities.
Be smart: Hospitals treating higher proportions of Hispanic individuals experienced the most pandemic-related financial distress, the analysis found.
That "suggests that hospitals treating certain underserved communities were not funneled funds to offset their outlays on COVID-19 care and/or preparation," Risha Gidwani, study coauthor with Rand, said via email.
These findings echo an HHS Office of Inspector General report this month that found hospitals with larger populations of Hispanic residents received fewer Provider Relief Funds in 2020.
Investigators recommended acknowledging disparities in future emergencies.
"It may be especially important to consider HHS's goal to reduce health disparities when allocating emergency funding to rural communities in the future," the OIG report says.
The bottom line: "COVID-19 relief funds went to some hospitals that did not need financial support or the amount of funding allocated," the authors of the analysis wrote.
Go deeper