OpenAI strikes $5 million-plus local news deal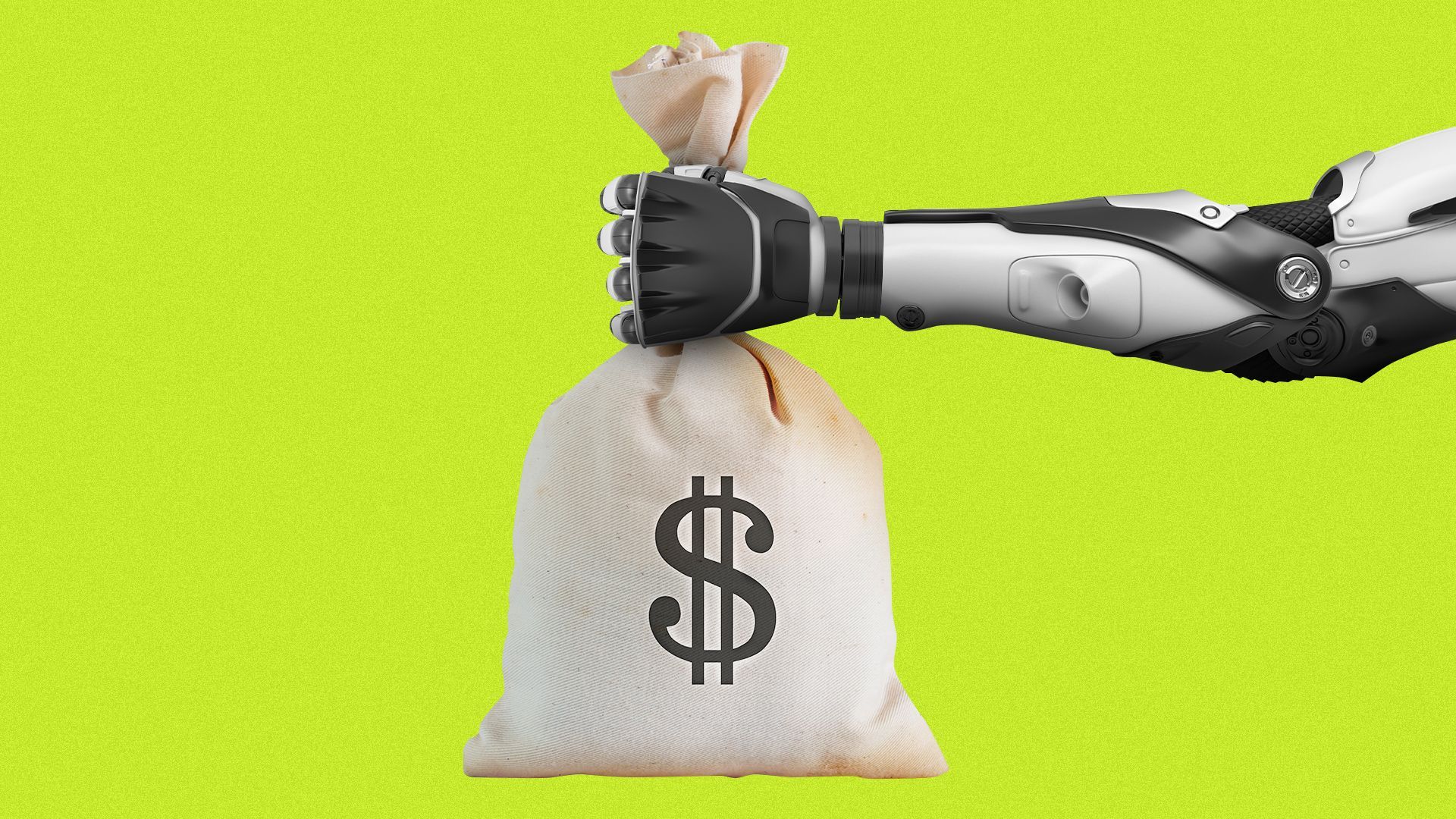 OpenAI, the parent company to ChatGPT, on Tuesday said it reached a two-year deal with the American Journalism Project (AJP) to help fund efforts by local outlets to experiment with artificial intelligence technology.
Why it matters: It's part of a larger effort by OpenAI to work with journalism companies on news and tech-sharing agreements.
Last week, The Associated Press said it reached a two-year deal with OpenAI to share access to select news content and to leverage OpenAI's technology for product experimentation.
The company is currently in discussions with other major news companies about licensing news content and tech-sharing deals, sources told Axios.
Details: OpenAI will commit $5 million in funding for local news initiatives through the AJP, which supports non-profit, local news outlets through grants and other support efforts.
AJP will distribute the funding via grants to ten of its 41 portfolio organizations. Those organizations will experiment with best practices for ways local news outlets can leverage AI responsibly in their newsrooms, products and revenue teams.
The funding will also support the creation of a new product studio within AJP that will support local news outlets as they experiment with OpenAI's technology, said Sarabeth Berman, CEO of AJP.
The studio, which for now is slated to include three full-time AJP staffers, will also serve as a central hub to share feedback and best practices with external partners like OpenAI on what's working and what's not.
"We see this as an opportunity to create a feedback loop between OpenAI and the local journalism industry," Berman said.
Between the lines: In addition to the $5 million grant funding, OpenAI will also provide up to $5 million worth of credits that can be used by AJP's portfolio companies to access its tech products.
Local news companies awarded credits will be encouraged to experiment with ways the technology can be leveraged across entire news organizations.
For example, newsrooms may be able to better sort through complex FOIA data using AI, Berman said, while product teams may be able to leverage generative AI to personalize products for consumers.
Be smart: The internet decimated the business models of most local news companies, and the rise of giant social media and search companies only complicated that problem.
Berman sees AJP's partnership with OpenAI as an opportunity to get ahead of the curve, although she remains cautious about over-relying on handouts from tech firms.
"This partnership is a recognition that we are about to enter yet another really transformative moment for our industry," Berman said. "We need to be smart about how we are deploying these new technologies to bolster and not undermine local journalism."
Asked whether she was worried about AI companies one day pulling the plug on funding for news companies, like Meta did, Berman said it's "totally a possibility." But she noted that OpenAI, for now, seems to be leveraging a different model than Meta and Google, which announced massive news efforts in the wake of regulatory scrutiny.
The big picture: So far, OpenAI has taken the lead on striking these types of agreements with publishers, and its CEO, Sam Altman, has tried to position himself as the responsible face of generative AI on Capitol Hill.
But other companies, like Google, which introduced its Bard generative AI technology earlier this year, are also in talks to work with news companies, sources told Axios.
Berman said the new product studio will provide AJP with a platform to work with other generative AI technologies.
What to watch: Interviews with nearly a dozen news leaders in the past month suggest the news industry broadly is eager to experiment with AI, but aren't convinced that the technology will ever fully displace the work of journalists.
"You cannot put bots on the front lines of Bakhmut in Ukraine to tell you what is happening there and to help you make sense of it," New York Times president and CEO Meredith Kopit Levien told Axios last month.
"Most [journalism] requires human creators with expertise and judgment. I am delighted at the possibility that tech can help us augment that," she said.
"I think everybody's got to look at it," Los Angeles Times executive editor Kevin Merida told Axios. "I think that this technology will make you better if you can figure out how to use it correctly and responsibly, then you've got to explore it."
Go deeper