FEMA set to run out of money before peak hurricane season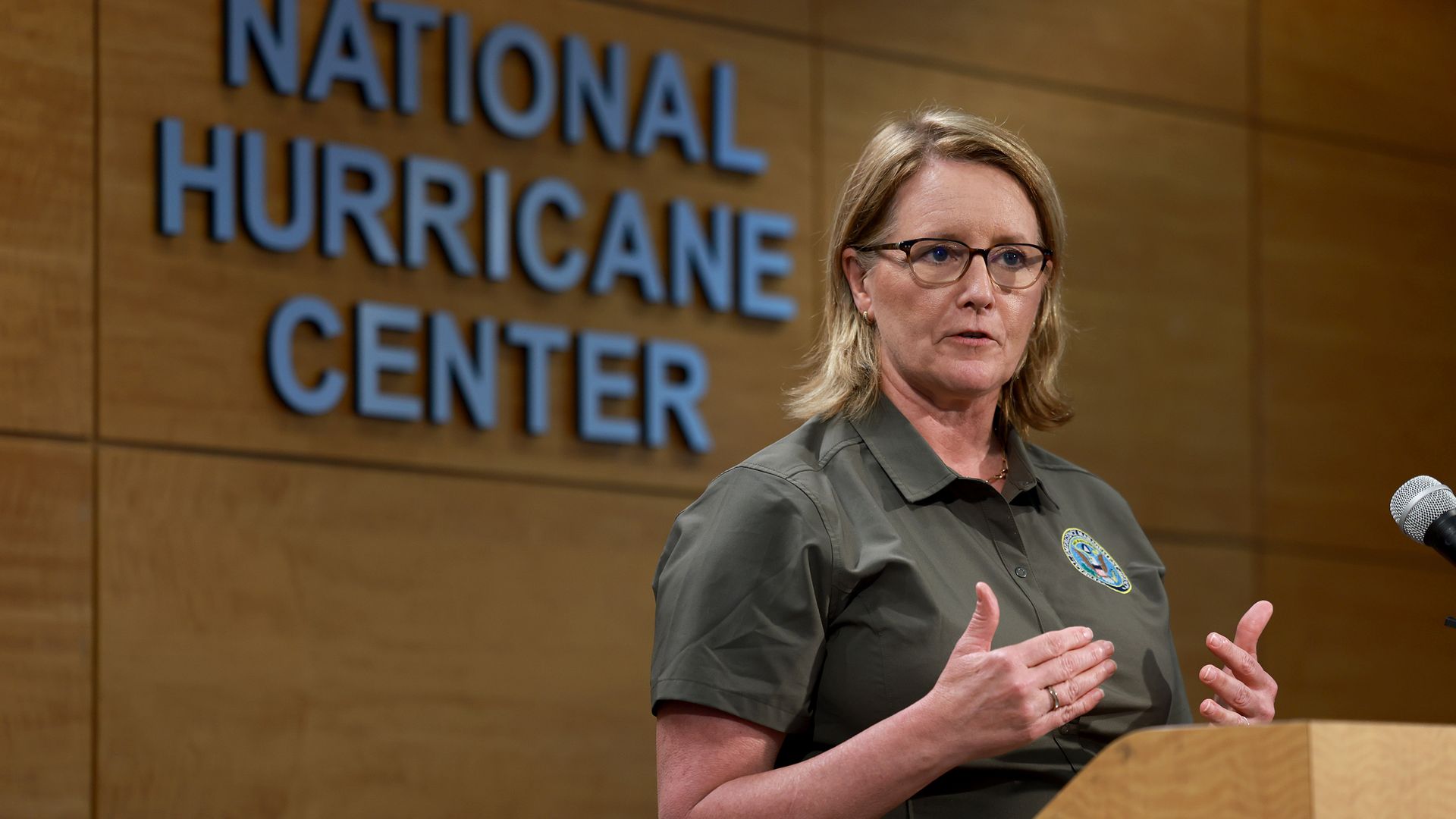 The federal government's disaster relief fund is on pace to run out of money at the height of both the hurricane and wildfire seasons, a top official warned this week.
Why it matters: Government funding emergencies aren't new, but the climate crisis has sent the number of costly natural disasters soaring, stretching the Federal Emergency Management Agency thin at the worst time of year.
What they're saying: "We can no longer speak of a 'disaster season' — we now face intensified natural disasters throughout the year, often in places that are not used to experiencing them," FEMA Administrator Deanne Criswell told a House subcommittee Thursday.
Criswell said that in 2010, FEMA had 108 declared disasters to support. A decade later, the number jumped to 315.
"Our mission has not changed, but our operating environment has," she said. "And with that, comes the challenge of ensuring that everyone who qualifies for FEMA assistance is able to access that help."
The big picture: The U.S. has experienced 12 weather and climate disasters so far this year, killing 100 people and each causing losses over $1 billion, according to the National Centers for Environmental Information.
That includes flooding in California caused by atmospheric rivers, major winter storms in the Northeast, and severe weather and tornadoes in the Southeast and Midwest.
The recent catastrophic flooding in Vermont will likely add to the list.
Zoom in: FEMA's disaster fund is projected to fall into the red in late August because of tens of billions of dollars already committed to prior disasters, as well as anticipated costs for disasters that may strike this year.
How it works: FEMA's multibillion-dollar disaster relief fund is one of the primary ways the federal government helps state, local, tribal and territorial governments respond to events that are declared emergencies by the president.
Once an emergency is declared, FEMA provides funds to the requesting government. Aid is then distributed in the immediate aftermath of catastrophes and beyond to address possible long-term recovery issues.
If the fund does near a deficit, the agency can enact "immediate needs funding," which allows it to prioritize dollars for immediate disaster response while delaying aid for long-term recovery obligations.
Hurricane season has been relatively quiet so far this year.
Yes, but: It is still projected to be an above-average season due to record warm temperatures across the Atlantic Ocean, Axios' Carlie Kollath Wells and Jay R. Jordan report.
What's next: FEMA is working with the White House to ensure that it will "always have the funding available to respond to events like we just saw in Vermont," Criswell said.
Go deeper: "Stifling" heat wave poses deadly risks from Florida to California, breaks records
Go deeper