"The fever is breaking" as inflation takes long-awaited tumble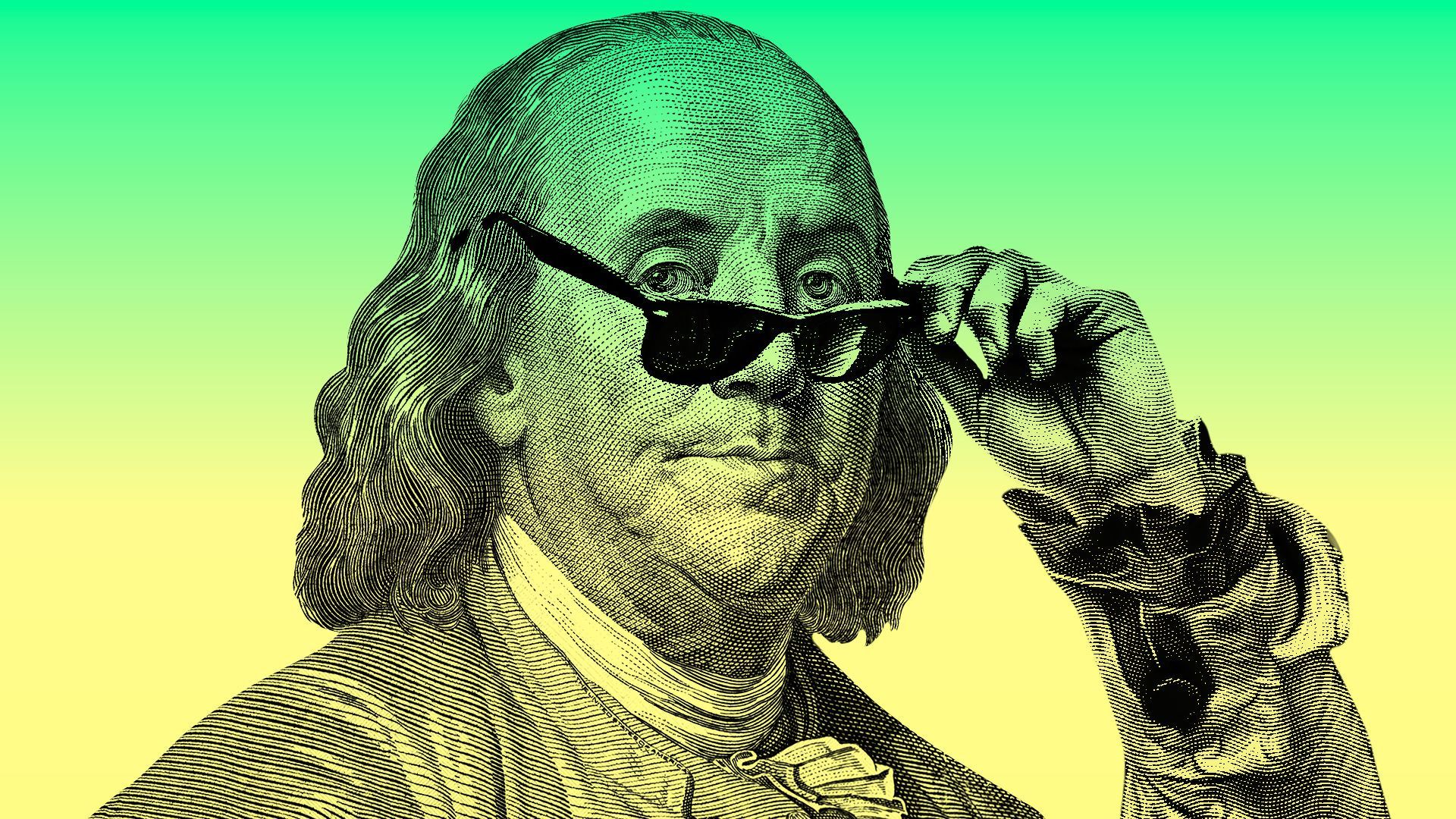 The latest Consumer Price Index data, out Wednesday, was a crowd-pleaser: Inflation has plunged from its peak, helping provide relief for consumers.
Why it matters: The worst of the inflation crisis looks to be firmly behind us. Price gains appear to be on a path to returning to normal, but there is huge uncertainty around how long that will take, with plenty of hurdles still ahead.
Beyond the headline, an underlying measure closely watched by economists and the Fed finally began to cool.
What they're saying: "After a punishing stretch of high inflation that eroded consumer's purchasing power, the fever is breaking," Bill Adams, chief economist at Comerica Bank, wrote in a note.
While the Fed appears to be on track to tighten by a quarter percentage point two weeks from today, the promising news lowers the odds of further hikes this year.
Details: Headline CPI rose 3% (or 2.97%, unrounded) in the 12 months through June, the smallest increase since March 2021. That reflects milder price gains for a slew of goods, including food — and outright deflation for other items consumers buy, like airline fares, which fell 8% in June.
The intrigue: At the same time last year, headline prices skyrocketed by 9%. Now we're lapping that period, which makes the comparison much more favorable.
Then, commodity prices soared on disruptions from Russia's invasion of Ukraine. Those prices are sharply lower now, helping the headline figure cool rapidly. Gasoline, for instance, is down nearly 27%.
Those favorable effects will fade in the year-on-year numbers, so don't be surprised if the headline CPI figure rebounds some in the coming months.
The most encouraging aspect was the core figure, which strips out volatile food and energy costs and is closely followed by policymakers. That rose by just 0.2% in June, the slowest monthly pace since February 2021.
In the past three months, core inflation has risen at a 4.1% annualized pace — down almost a full percentage point from May.
Under the hood, there was notable disinflation across a key sector of the economy monitored by the Fed: core services, excluding shelter. Prices in that category were flat last month, compared to a 0.2% rise in May.
That cooling is happening alongside a still-healthy labor market and solid wage gains (more on this below), which officials worried could stoke inflation in this category.
The Biden administration is eager to tout the progress. "The economy is defying predictions that inflation would not fall absent significant job destruction," top White House economic adviser Lael Brainard said Wednesday afternoon at the Economic Club of New York, according to prepared remarks.
"Annual inflation has now declined every month for 12 months in a row," she said, "and inflation in the United States is now the lowest among G-7 nations … even as our economic recovery from the pandemic has been the strongest."
The bottom line: We have been head-faked before by what appeared to be remarkable progress on inflation, notably in the summer of 2021.
With expected cooling in other areas (including shelter, which makes up a big chunk of the index), there is reason to be hopeful this progress could be here to stay.
Go deeper