Women were disproportionately affected by the tech layoffs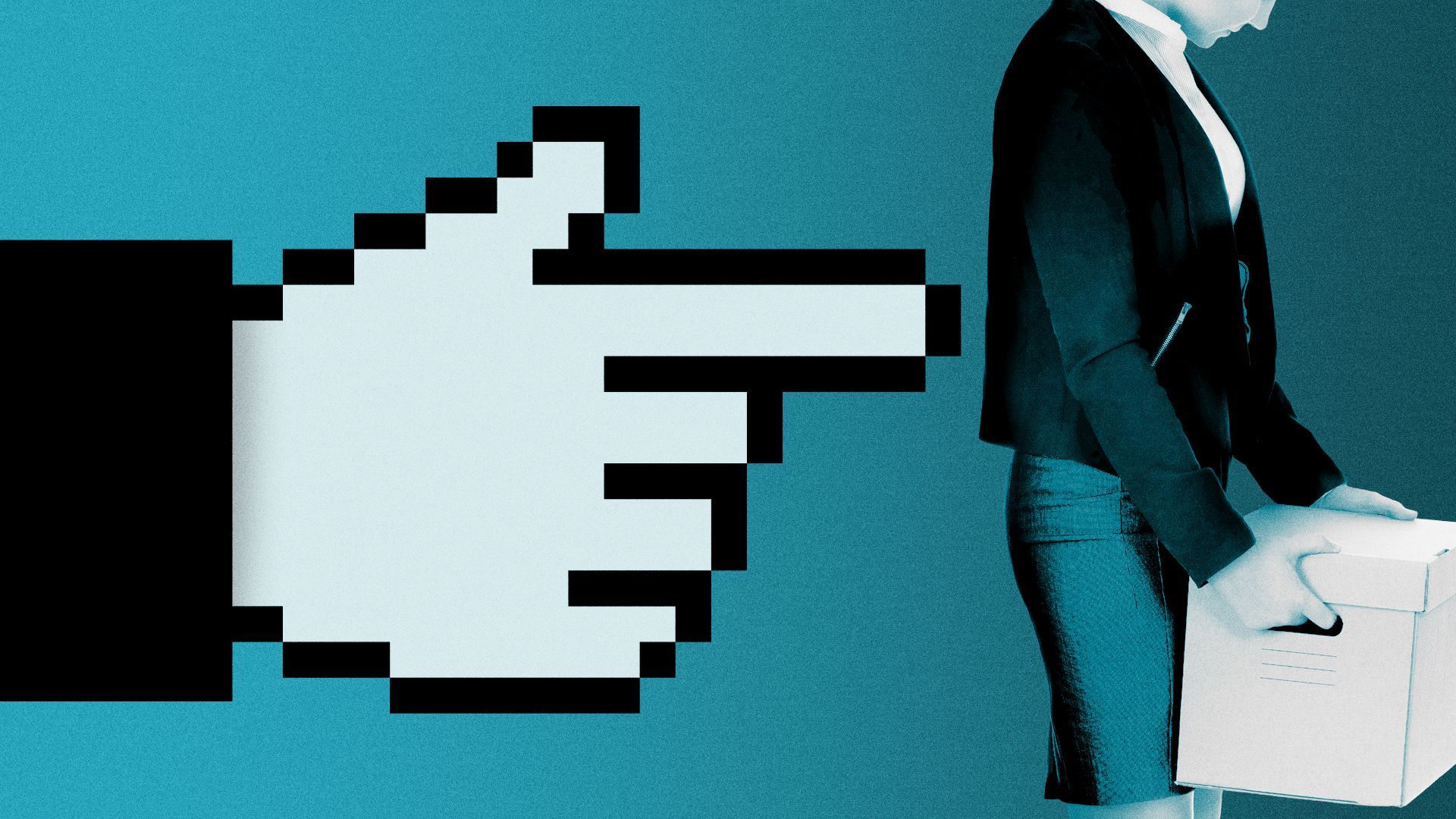 The tech industry skews male, but tech layoffs paint a different picture: A disproportionate percentage of the workers laid off since last fall appear to be women.
Why it matters: There are fears that the Big Tech layoffs that rocked the industry may set back its yearslong push to diversify.
By the numbers: From October 2022 to June 2023, women made up 45% of laid-off tech employees, according to an analysis of 3,404 workers by Layoffs.fyi, shared with Axios.
About 55% of laid-off workers were male, the analysis shows. But most industry statistics put the share of male employees in tech at a much higher level, said Roger Lee, the founder of Layoffs.fyi.
For example: At Meta in 2022: 63% of employees were male, according to the company's data.
Meta said it does not disclose demographic data around layoffs.
Methodology: Layoffs.fyi, which tracks industry downsizing, ran the full names of laid-off U.S. tech employees, taken from opt-in lists, through a gender name analyzer.
Caveats: The analyzer isn't perfect and the opt-in lists may have a bit of selection bias.
The big picture: Tech layoffs were less "tech-y" than you might realize, hitting hardest the parts of these companies that are typically more female-dominated — like human resources, recruiting and marketing.
Almost half of HR people and recruiters were laid off in tech, compared to 10% of engineers and 4% of salespeople, found a separate analysis of Layoffs.fyi data.
These are the teams (they're usually smaller) that are typically first to get cut in a round of layoffs since they're viewed as less essential.
Meanwhile, tech companies have also pared back their diversity, equity and inclusion staff.
💭 Our thought bubble, via Axios' Ina Fried: Some in the industry say that tech companies that care about diversity can take steps to mitigate this by paying attention to where they cut jobs.
Read more ... Workers who were laid off during maternity leave say it felt "unfair," struggle to find new jobs
Go deeper