The Supreme Court falls to Earth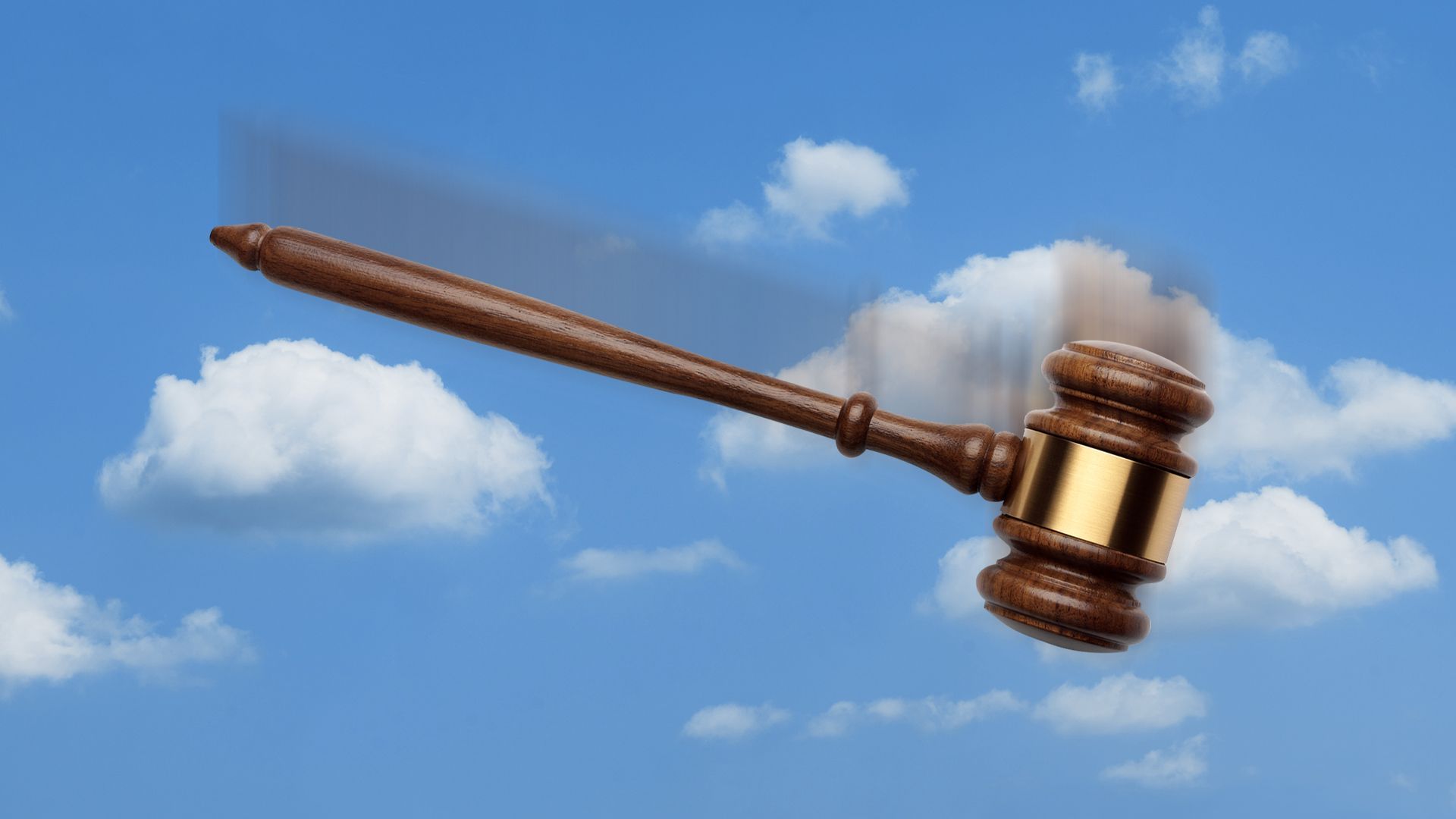 The Supreme Court is falling off the pedestal it built for itself, down into the muck of normal politics.
Why it matters: That's increasingly how the public sees it. That's how the rest of the political system treats it. And it's getting harder and harder to believe the justices aren't interested in wielding that power.
The big picture: The justices tried very hard, for a very long time, to cultivate a perception that they existed on an elevated, erudite plane far above the petty concerns that occupy elected politicians.
They said the court's work was wholly separate from considerations like public opinion. Even when they had to take up a case with political implications, they approached it only as a question of legal scholarship, not sullied by ideology or policy preferences.
That image is all but dead.
When history looks back on the term that just ended, what stands out the most may not be any particular ruling, but rather its place in the trend — long-simmering, but quickly accelerating — toward seeing the court for what it is: the single most powerful weapon in U.S. politics.
Driving the news: At every turn, the court looks more like run-of-the-mill, outcomes-driven, raw-power politics.
The unprecedented leak of a draft opinion in last year's abortion case was very much the type of leak that has historically only happened in other parts of the government.
For that matter, so were the leaks about Chief Justice John Roberts switching his vote to save Obamacare in 2012.
ProPublica uncovered ethics issues this year that would be a real controversy for anyone who had to get reelected to their powerful job: Wealthy GOP donors with interests before the court paid for luxury vacations for Justices Clarence Thomas and Samuel Alito, who didn't disclose those gifts, ProPublica reported. Thomas also reportedly sold a family home to GOP donor Harlan Crow.
The justices' reactions to controversy haven't helped.
Alito, borrowing a page from any decent political operative's playbook, tried to get ahead of the story, pre-butting ProPublica's investigation with a Wall Street Journal op-ed.
Alito is probably the most willing of all the justices to speak his mind in public. He delivered a speech in 2021 dismissing criticism of the court's "shadow docket" as "rank nonsense," and has used public speeches to criticize COVID restrictions and the broad cultural acceptance of same-sex marriage.
Confirmation hearings are a circus. Start the clock on that trend wherever you want — Robert Bork, Merrick Garland, take your pick. But we've ended up in a place where the Senate treats the process like the prize fight it is — not neutral intellectual pursuit, as it was once framed.
As recently as the Obama administration, Supreme Court nominees still got broad bipartisan support. Democrats put an end to that under President Trump, and it's not coming back.
Between the lines: You can even see it, sometimes, in the court's writing.
By the numbers: The public is noticing all of this.
Just 18% of Americans said they had a great deal of confidence in the Supreme Court, in a NORC poll that followed last year's abortion ruling.
At the same time, 36% said they have hardly any confidence in the court — an increase of more than 10 percentage points in just a few years.
Reality check: The court has not become political.
An institution with this much power to decide inherently political issues — from voting rights to campaign finance law to matters of life and death, what the federal government can and cannot do, the limits of the First Amendment, even who gets to be the president — is, and has always been, a political institution.
But perception is catching up to that reality.
Go deeper