UN: U.S. should apologize for "cruel" treatment at Guantánamo Bay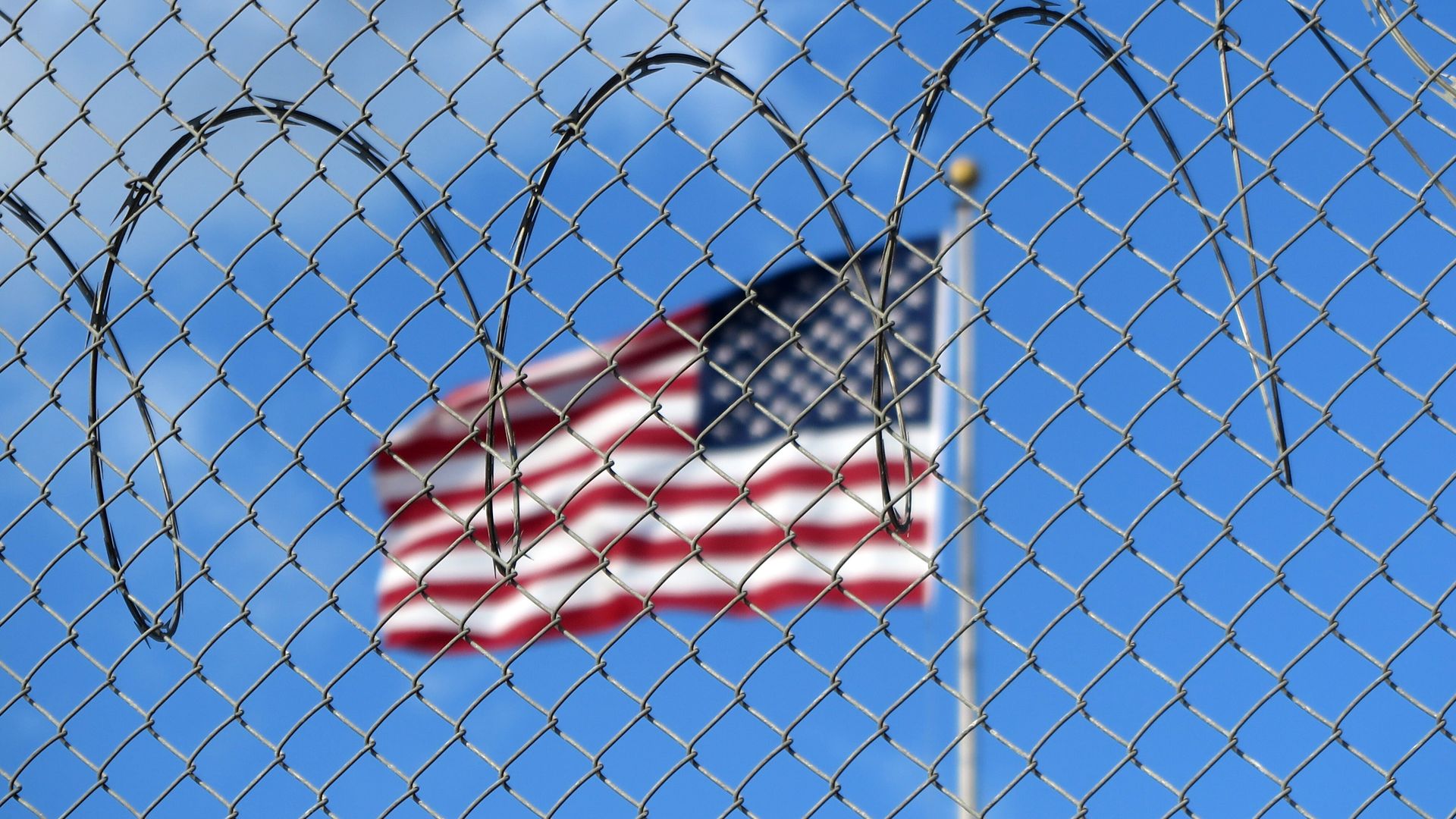 The 30 men remaining at Guantánamo Bay face "cruel, inhuman and degrading treatment under international law" at the U.S. detention center, a United Nations human rights investigator said Monday.
Driving the news: "The U.S. government must urgently provide judicial resolution, apology and guarantees of non-repetition," said Fionnuala Ní Aoláin, the UN special rapporteur on the promotion and protection of human rights and fundamental freedoms while countering terrorism, as she released her report to the United Nations Human Rights Council.
Ní Aoláin thanked the Biden administration at her news conference for providing access to the detention center in February and praised U.S. officials for "being prepared to address the hardest human rights issues." But she said she "observed that after two decades of custody, the suffering of those detained is profound" and ongoing.
"Every single detainee I met with lives with the unrelenting harms that follow from systematic practices of rendition, torture and arbitrary detention," she added.
Of note: The U.S. government said it "disagrees in significant respects" with many of Ní Aoláin's "factual and legal assertions."
The big picture: The investigation that marked the first visit by an independent human rights investigator to the detention center since it opened in 2002 comprised three parts: the rights of victims of the September 11, 2001, terrorist attacks, the rights of detainees at Guantánamo Bay and the rights of former detainees.
"The systematic rendition and torture" at "multiple sites" including Guantánamo Bay marked "the single most significant barrier to fulfilling victims' rights to justice and accountability" over 9/11, she said.
What they're saying: "We are committed to providing safe and humane treatment for detainees at Guantanamo, in full accordance with international and U.S. domestic law," per a statement, submitted by the American ambassador to the Human Rights Council, Michele Taylor, disagreeing with many of the findings.
"We are nonetheless carefully reviewing the [special rapporteur's] recommendations and will take any appropriate actions, as warranted."
Go deeper: Guantánamo Bay detainee who testified about CIA abuse transferred to Belize
Go deeper