Media vets launch VC firm to bring journalistic rigor to investing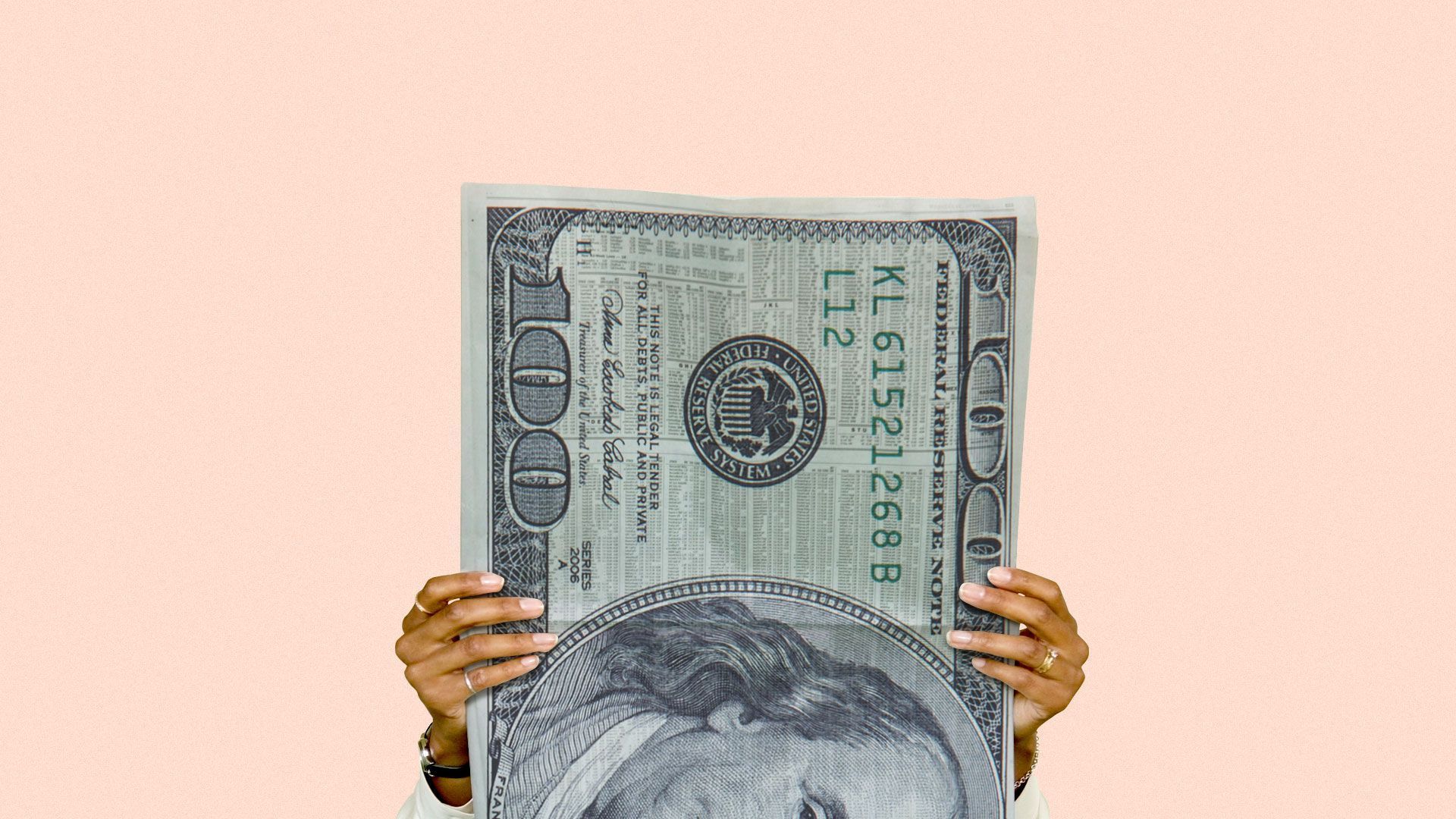 A group of high-profile former journalists is coming together to launch a venture capital firm that will specialize in early investments in tech startups, its founder Katherine Tarbox told Axios.
Why it matters: The collapse of FTX, following a string of startups recently busted for corruption, has spotlighted the lax standards that can sometimes be used by investors to allocate capital during early-stage startup raises.
Tarbox believes that journalists "have an outsized record" in venture capital funding when it comes to returns. "It centers around the fact that they ask different and better questions upfront."
Tarbox started her career as a journalist before moving into investment banking. She most recently served as an investment banker at SVB Securities, which sold in a management buyout following the collapse of Silicon Valley Bank.
Details: The new firm, called Outside the Box Investments, is finalizing a $50 million raise that will be used to back early tech startups, a source familiar with the firm's plans told Axios.
The group plans to invest in smaller pre-seed and seed investment rounds for companies that specialize in AI-enabled software as well as software companies that support specific industries, like agriculture or games.
Harvard Business Review editor-in-chief Adi Ignatius, "The Smartest Guys in the Room" co-author and podcaster Bethany McLean, investor and McKinsey alum Antoine Grant, and tech entrepreneur Roy de Souza will all serve as advisers and will sit on the firm's board.
Matt Murray, the former editor-in-chief of the Wall Street Journal who is now working as a consultant for News Corp, and a to-be-announced professor from Wharton will also join the firm's advisory board.
By the numbers: Collectively, the board has made over 150 early investments in previous capacities in companies like Reddit, Stripe and Airbnb, Tarbox said.
Having access to former journalists as advisers will give companies within their portfolio more tools to build out their brand, networking and media strategies.
Between the lines: The group will hold equity in the fund. All advisers will serve on the firm's investment committee and will commit to personally advising the founders of the startups they invest in.
"We want to be an active partner, not just write a check and go away," Tarbox said. Specifically, Tarbox is looking to help founders set up strong operational systems early on, not just to better scale their technologies, but to ensure their businesses are built soundly from the ground up.
Cooley advised on the formation of the firm.
The big picture: There's a history of journalists moving into venture investing in the fields they covered.
Michael Moritz, the chair of Sequoia Capital, is the most prominent example. He became an investor after covering tech for Time and went on to invest in several big-name firms such as Google, Yahoo and PayPal, delivering massive returns.
What's next: The firm plans to close its first few investments this summer.
Editor's note: This article has been updated to name Matt Murray as the former editor-in-chief joining the firm's advisory board.
Go deeper