Larry Fink "ashamed" to be part of ESG political debate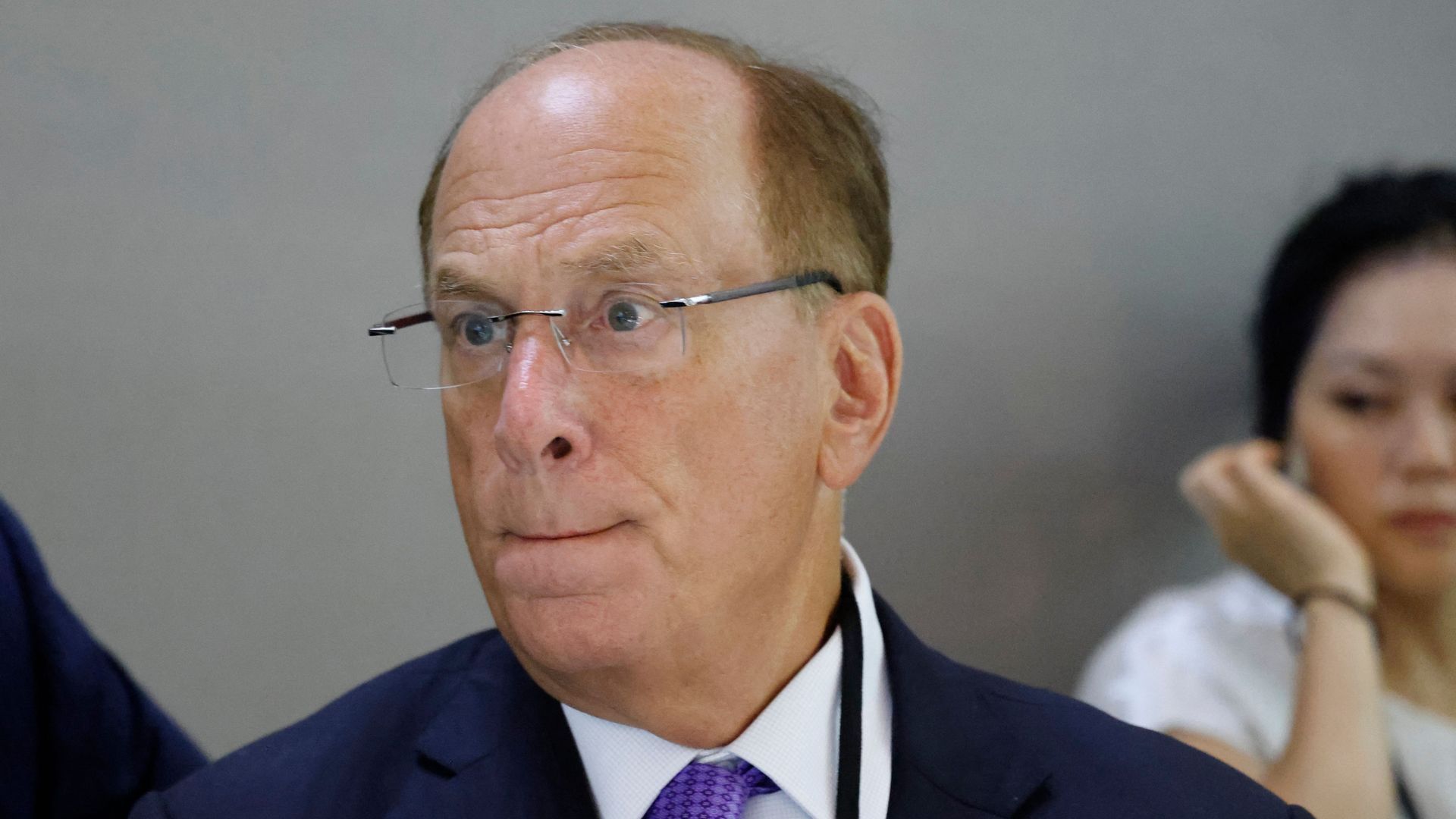 BlackRock CEO Larry Fink said he's no longer using the term "ESG" (environment, social and governance) because it is being politically "weaponized" and he's "ashamed" to be part of the debate on the issue.
Why it matters: How the world's largest asset manager frames its investment approach is a leading indicator for the market. BlackRock manages $9.2 trillion.
What we're watching: Fink's latest statement is sure to generate plenty of controversy.
The backstory: BlackRock's bullish outlook on responsible environmental, social and governance investing is being blasted by conservatives as "woke capitalism" and has drawn boycotts from Florida and Texas.
Fink has been a major proponent of factoring in climate change risks to investing strategies and corporate leadership.
What's new: In a conversation at the Aspen Ideas Festival on Sunday, Fink acknowledged that Florida Gov. Ron DeSantis' decision to pull $2 billion in assets hurt his firm in 2022, but made clear last year was his company's best with net flows of $200 billion from U.S. clients.
What he's saying: "I'm ashamed of being part of this conversation," Fink said.
"When I write these [investment] letters, it was never meant to be a political statement. … They were written to identify longterm issues to our longterm investors," he told the crowd.
Yes, but: When pressed on the statement later in the conversation, Fink backtracked.
"I never said I was ashamed," he said, incorrectly. "I'm not ashamed. I do believe in conscientious capitalism."
"I'm not going to use the word ESG because it's been misused by the far left and the far right," he added.
Of note: Instead, "we talk a lot about decarbonization, we talk a lot about governance … or social issues, if that's something we need to addressed," he said.
Details: In the wide-ranging conversation, Fink reflected on other pressing economic issues.
Amid talk about his possible pending retirement, he said he plans to stay for the foreseeable future, but declined to offer additional details.
On artificial intelligence, he sees great promise for its ability increase productivity and lower inflation. As a company, he is "hyper paranoid" about its potential impact and the company is aggressively studying it.
He doesn't expect a recession but anticipates the Federal Reserve will need to tighten interest rates two to four more times. "I believe inflation is much more sticky," he said.
Go deeper