House GOP plans to bypass Biden impeachment vote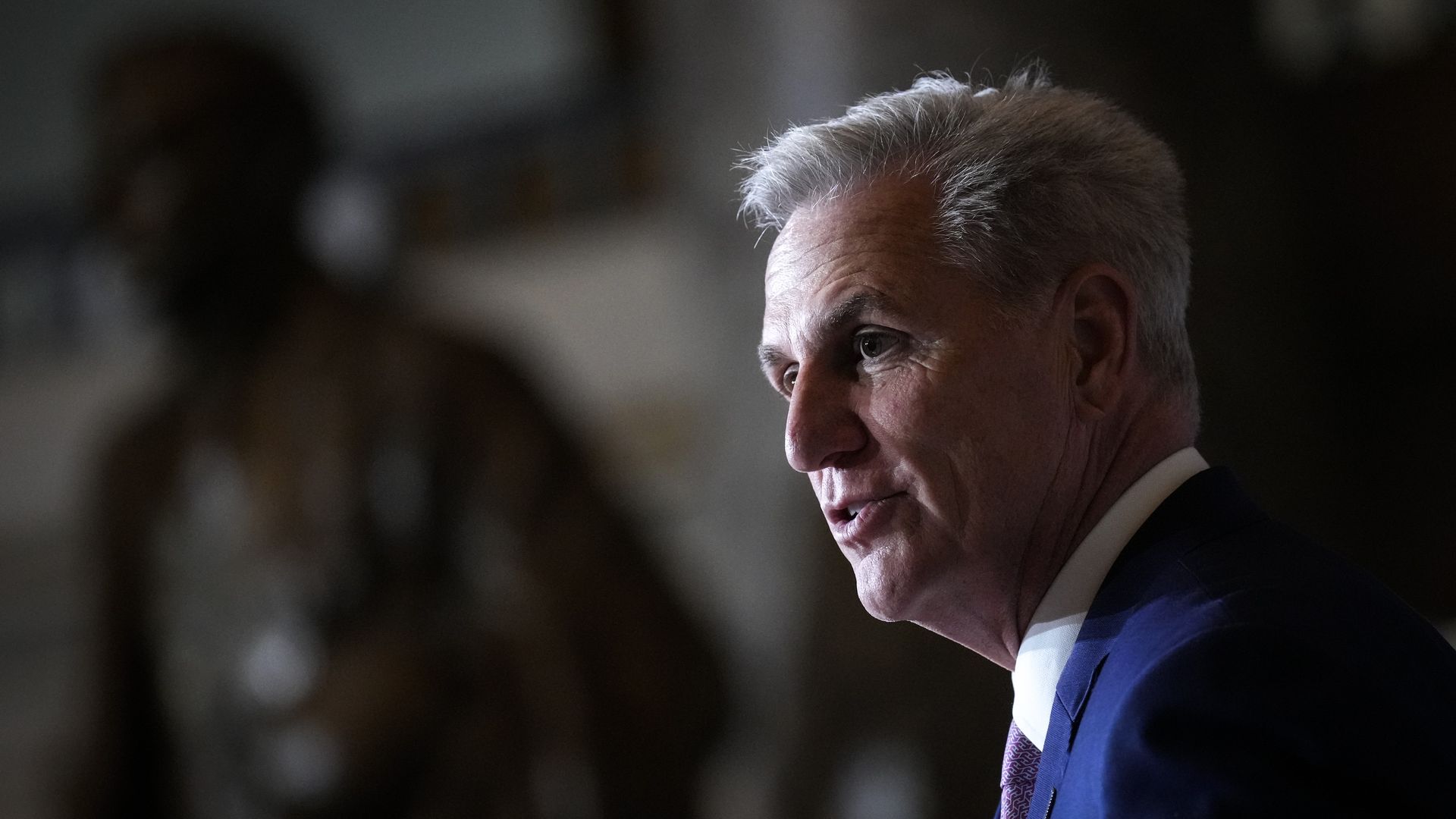 House Republicans have found their escape hatch on a resolution to impeach President Biden that many in the conference find premature.
Why it matters: Rep. Lauren Boebert's (R-Colo.) decision to force a vote on the measure has fueled already-simmering tensions within the GOP.
Driving the news: The Rules Committee is preparing a Thursday vote to refer the measure, which targets Biden's handling of the U.S.-Mexico border, to both the Homeland Security and Judiciary committees, according to a Rules committee spokesperson and a member of the panel.
The move heads off a direct vote on whether to kill the measure, in which many Republicans planned to vote with Democrats.
Rep. Ralph Norman (R-S.C.), a Boebert ally and member of the Rules Committee, told Axios the plan came at her request: "Lauren wanted to do that."
Zoom in: It's particularly good news for vulnerable House Republicans, who would've been forced to choose between potentially alienating swing voters and angering grassroots conservatives.
The backdrop: After Boebert teed up a vote on the measure on Tuesday, McCarthy urged members in a closed-door conference meeting Wednesday to stop exercising their ability to force votes without leadership's support.
The intervention comes as right-wingers are proving increasingly willing to force votes on censures and impeachments.
The other side: Rep. Theresa Leger Fernandez (D-N.M.), another member of the Rules Committee, told Axios of the GOP infighting around the measure: "Democrats know how to govern better than Republicans know how to govern."
Go deeper