Obama singles out some GOP presidential hopefuls for minimizing racial inequality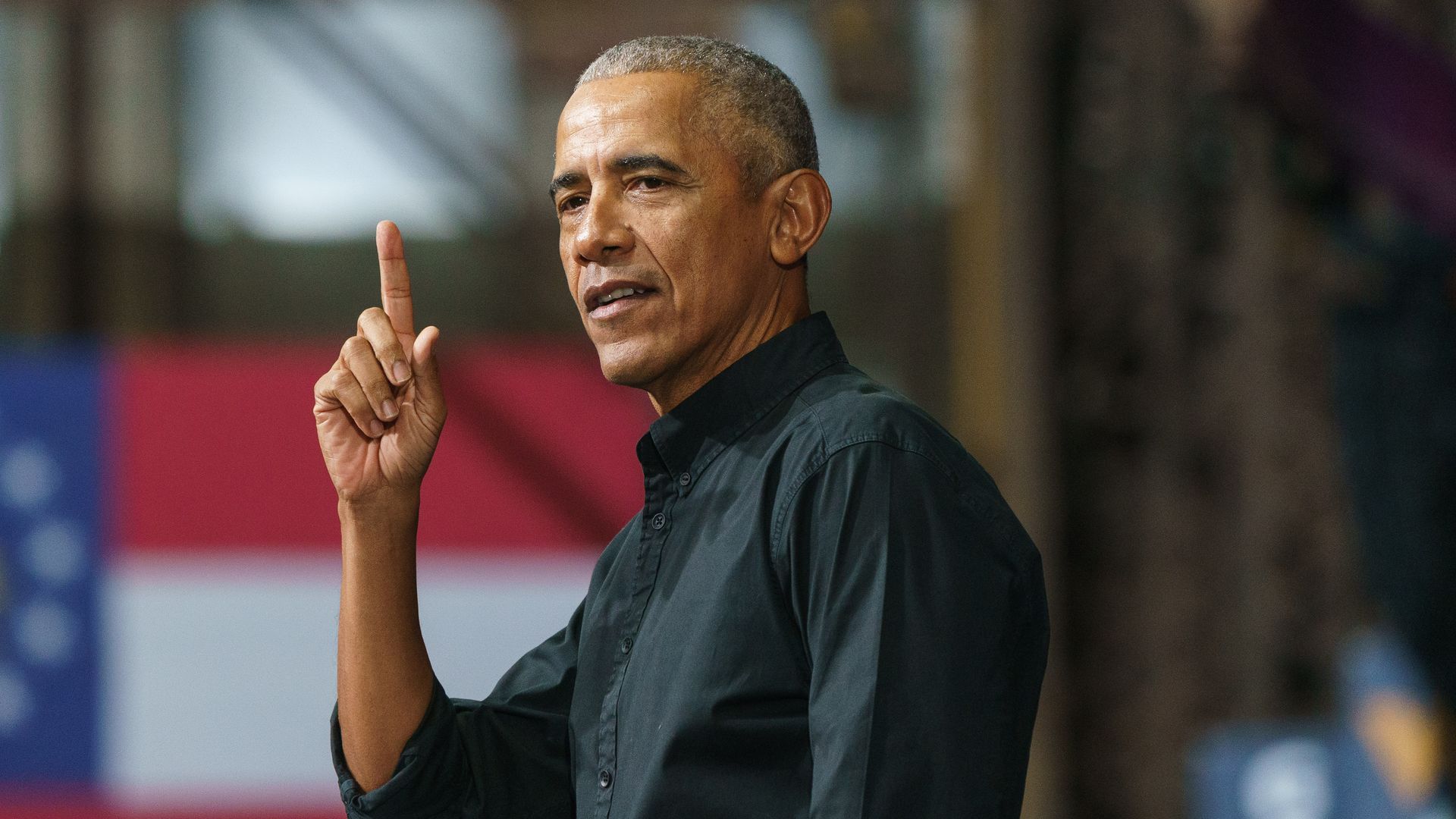 Former President Barack Obama called out how some Republicans of color downplay racial inequality, specifically naming 2024 presidential hopefuls Tim Scott and Nikki Haley.
Why it matters: Obama, the first and only U.S. Black president, has not weighed much into the 2024 political fray as of yet — and said there was "a long history" of Black or minority Republicans downplaying racial discrimination in the U.S.
The 44th president made the comments an interview on CNN's "The Axe Files" podcast Thursday hosted by David Axelrod, a longtime adviser who served in the Obama White House.
Sen. Scott of South Carolina is the only Black Republican in the Senate, while Haley, former U.S. ambassador to the United Nations during the Trump administration, is the first prominent women of color to seek the GOP presidential nomination.
What he's saying: "I think there's a long history of African American or other minority candidates within the Republican Party who will validate Americans saying, 'Everything's great, and we can make it," Obama told Axelrod.
"People are rightly skeptical" of hopeful rhetoric on race that lacks acknowledgement of pervasive inequality and plans to address them, he added.
"The rhetoric of, 'Can't we all get along,'" should be underscored by an "honest accounting of our past and our present," Obama said.
"Clarence Thomas has probably given the same speech at some point," he said of the Supreme Court justice, "as has Alan Keyes, who sought the GOP presidential nomination in 2008.
Obama said that "again and again" racial discrimination in the U.S. crops up in areas including jobs, housing and the criminal justice system.
"How do we address crippling generational poverty that is the result of years of racism in our society?" he posed.
Of note: Scott in a news release Friday responded to Obama's comments, saying, "The Left wants you to believe faith in America is a fraud and progress in our nation is a myth."
"The truth of MY life disproves the lies of the radical Left."
Haley also responded to the former president's comments in a statement Friday, saying that Obama "set minorities back by singling them out as victims instead of empowering them."
"In America, hard work and personal responsibility matter," she added. "My parents didn't raise me to think that I would forever be a victim. They raised me to know that I was responsible for my success."
Go deeper: Meet the 2024 presidential candidates
Editor's note: This story was updated with responses from Haley and Scott.
Go deeper