Bud Light is launching a new effort to regain market dominance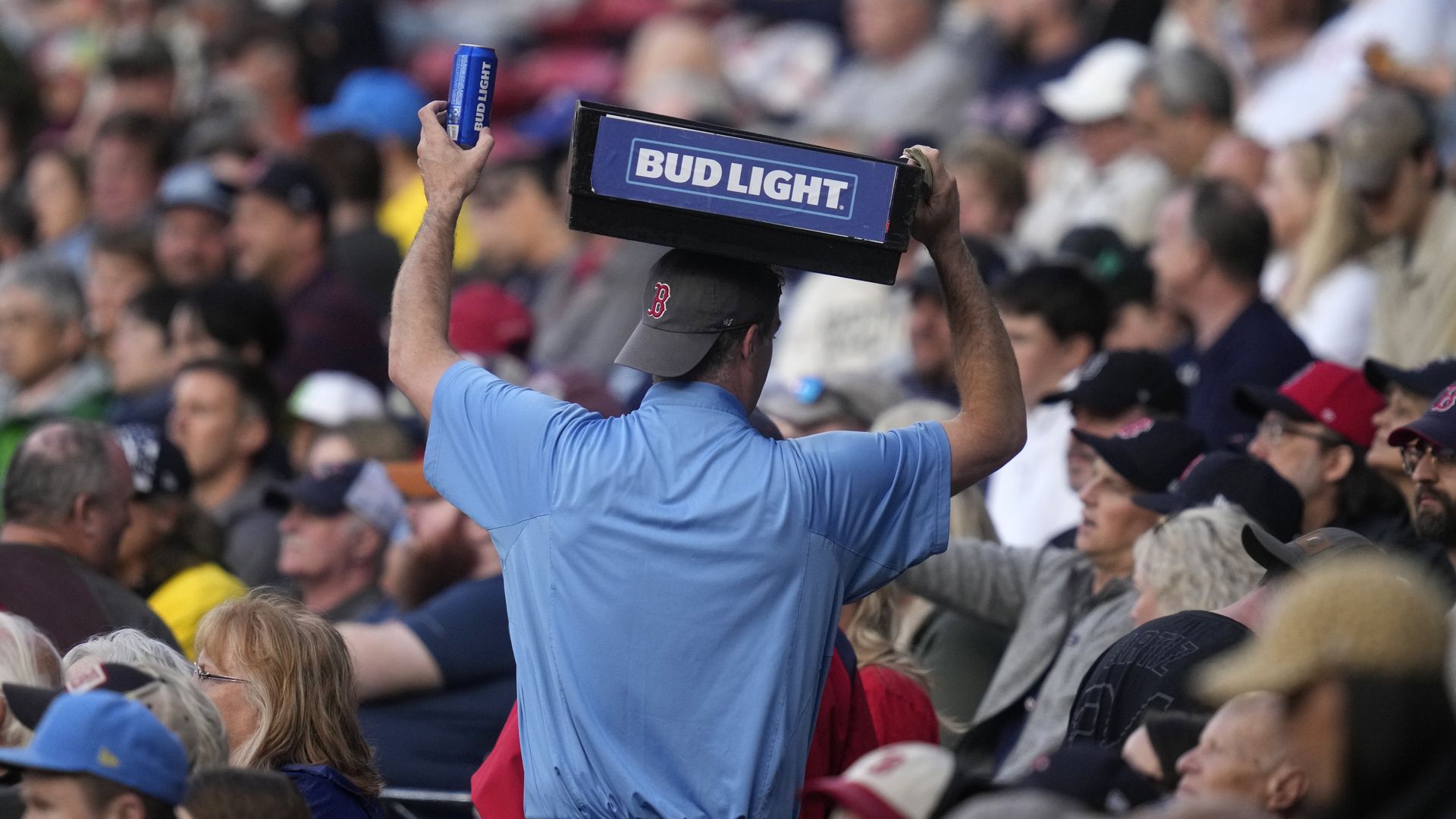 In a new bid to steady his rattled company, Anheuser-Busch U.S. CEO Brendan Whitworth vowed to protect the jobs of employees and those of independent wholesalers.
Why it matters: With conservatives in revolt over Bud Light's courting of a transgender influencer, Whitworth's statement is an effort to fight back and regain market share.
Axios has learned that Whitworth plans to go on the road around the U.S. this summer to listen to consumers, in connection with Budweiser's MLB sponsorship.
The company's summer ad campaign, which begins next week, will portray Bud Light as "easy to drink and easy to enjoy," he added in the statement Thursday.
By the numbers: Sales of Bud Light, a new top target in the culture wars, are off as much as 25%.
After the right savaged Bud Light for its relationship with transgender influencer Dylan Mulvaney, sales dropped so sharply that data out this week shows Mexican lager Modelo replacing Bud Light as America's best-selling beer.
Between the lines: Whitworth's latest statement stopped short of the apology that conservatives want. But that could alienate the consumers who have stuck with the brand.
"We recognize that over the last two months, the discussion surrounding our company and Bud Light has moved away from beer," the statement says. "We are a beer company, and beer is for everyone."
Whitworth announced two steps to help workers, without giving details:
"First, we are investing to protect the jobs of our frontline employees."
"Second, we are providing financial assistance to our independent wholesalers to help them support their employees."
The big picture: The Bud Light debacle perfectly captures the cultural, political and social toxicity of America in 2023.
During Pride Month, the Bud Light conflagration reflects the new scrutiny of corporate America's commitment to the LGBTQ+ community.
On April 14, Whitworth issued a statement titled "Our Responsibility To America," that said: "We never intended to be part of a discussion that divides people. We are in the business of bringing people together over a beer."
That failed to stem falling sales.
He signed Thursday's statement with a hopeful: "Here's to a future with more cheers."
Go deeper