Wells Fargo, rights group launch Latino homeownership plan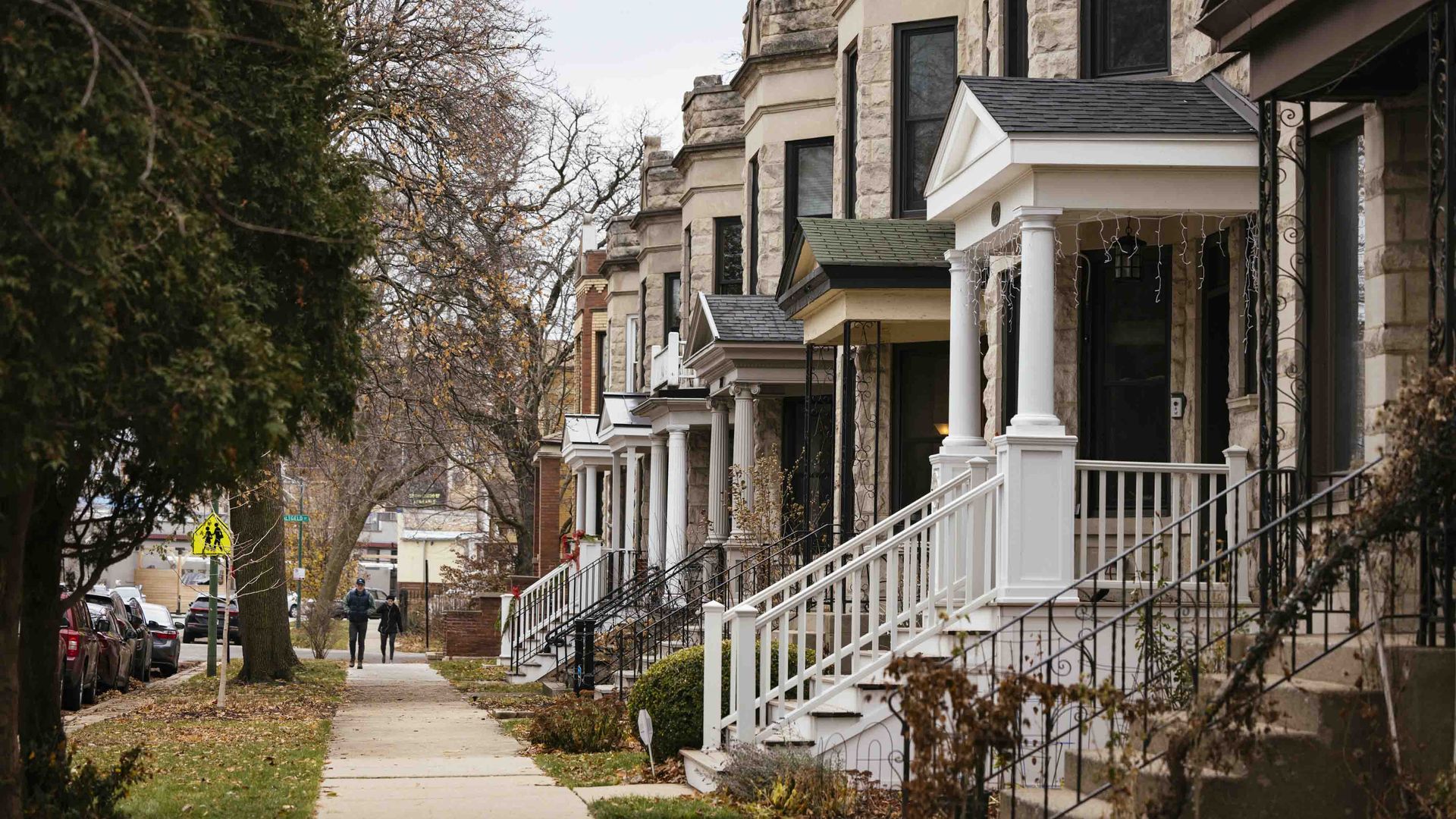 Wells Fargo and the Latino civil rights group UnidosUS are unveiling a multimillion-dollar plan to help four million Latinos buy homes by 2030.
Driving the news: Both will announce Wednesday they are kicking in $10 million each as part of a $100 million fundraising effort aimed at changing federal and local policies to make loans more accessible and provide counseling for Latinos seeking to become homeowners.
The big picture: The homeownership rate among Latinos reached 49.7% in the first quarter of 2023 but is about 25 percentage points lower than that of non-Hispanic white Americans, according to U.S. Census data. The rate had hit above 51% before the pandemic took off.
Advocates say that low rate is a warning sign for the nation's financial future because the Latino population in the U.S. is projected to grow by 12 million every decade until 2060.
Zoom in: The $20 million kickstart funding will launch an initiative called HOME (Home Ownership Means Equity) to tackle the challenges many Latinos face in buying homes, UnidosUS and Wells Fargo will announce.
The program seeks to create access to credit by pushing new lending rules who might not qualify currently.
It will try to increase the housing supply by pressing for increased housing density through zoning reforms.
The initiative also plans to increase the number of Spanish-speaking lenders, offer workshops on improving credit and provide downpayment assistance.
The HOME program's first cities include Chicago, Phoenix, Houston; Stockton, Calif., and Orlando, Fla.
Those communities have large Latino populations and affordable housing compared to other cities.
What they're saying: "We've seen inequitable public policies and business practices that have really created significant (housing) barriers for our community," Janet Murguía, president and CEO of UnidosUS, told Axios.
Murguía said those barriers include limited access to financial education, and predatory lending and systemic roadblocks for first-time buyers.
"The biggest thing that's at stake... it's being able to level the playing field," Kristy Fercho, head of Diverse Segments/Representation/Inclusion at Wells Fargo, told Axios.
Fercho said Wells Fargo wants to understand barriers impacting homeownership for Latinos and is dedicated to pushing for reforms.
The intrigue: The Latino housing plan is drawing support from some U.S. senators.
"Breaking down barriers, increasing Latino leadership, and expanding opportunities will help create millions of new Latino homeowners over the next decade. Congress must play a leading role in making homeownership a reality," U.S. Sen. Ben Ray Luján, (D-N.M.) told Axios.
Murguía, who will provide more details at a press conference later Wednesday, said the kickstart funding is a call to action to other lending institutions to help raise another $80 million.
Zoom out: A lack of retirement accounts, rising interest rates and a low housing supply pose risks to the building of long-term Latino wealth in the U.S., according to a 2022 report by The Hispanic Wealth Project.
Only 25.5% of Latinos invest in retirement accounts, and their lack of diverse assets has worsened in recent years, the report found.
Yes, but: In 2020, Latinos spent $1.84 trillion, representing a consumption market larger than the economies of Canada or South Korea, a 2022 report released by the nonprofit Latino Donor Collaborative found.
Of note: Wells Fargo recently donated $25 million to UnidosUS and its affiliates for other programs. It says $10 million of that funding will go to the HOME program.
Go deeper