Scoop: Bibi postpones meeting on settlement plan that would divide West Bank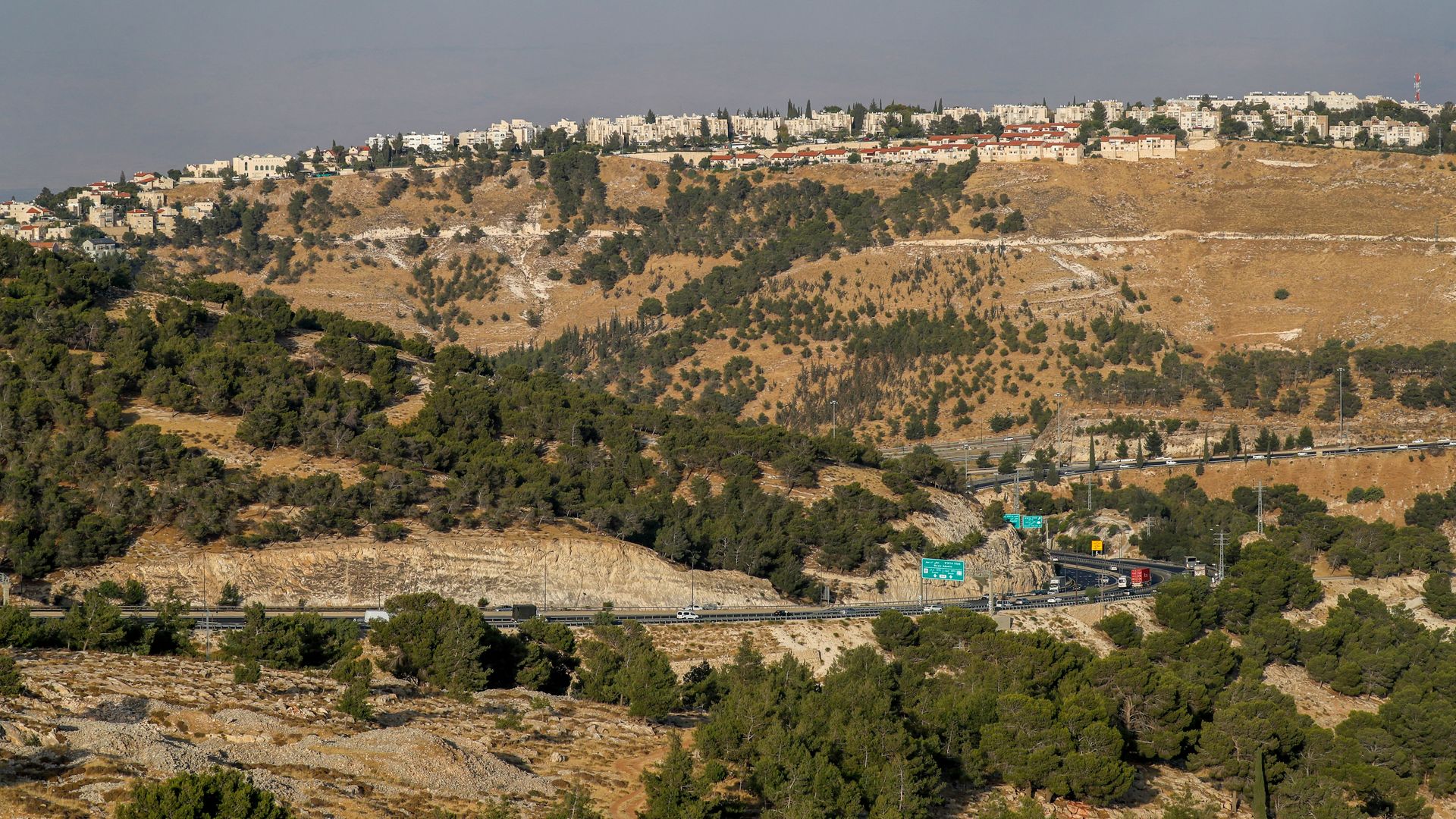 Israeli Prime Minister Benjamin Netanyahu has decided to postpone next week's scheduled meeting on the highly sensitive settlement plan in the E1 area of the occupied West Bank, two Israeli officials told Axios.
Why it matters: The E1 area between Jerusalem and the Maale Adumim settlement is the most diplomatically sensitive and internationally explosive area in the West Bank. Building an Israeli settlement there would prevent Palestinian territorial contiguity between the northern and southern parts of the West Bank, which would make it much harder to establish a Palestinian state in the future.
For more than 20 decades, several Democratic and Republican U.S. administrations have pressed Israel not to build a settlement in the area.
Between the lines: The decision comes as Netanyahu appears to be trying to de-escalate tensions with the Biden administration with the hope it will lead to getting an invitation for a meeting with Biden at the White House. It would be his first invitation to the White House since taking power more than five months ago.
The Israel Prime Minister's Office did not respond to a request for comment.
President Biden said in March that Netanyahu would not be getting an invitation "in the near term."
U.S. officials have previously said they want to see where negotiations over Netanyahu's controversial judicial overhaul plan go before deciding whether to invite Netanyahu for a meeting with Biden.
Behind the scenes: Israeli and U.S. officials say that in the last two weeks, the Biden administration and several European countries have expressed concern to Netanyahu and his aides about the intention to hold a meeting about the E1 plan and asked for it to be canceled.
The Israeli officials told Axios that Israel notified the U.S. on Thursday about the decision to postpone the meeting.
Go deeper