Meta plans to put AI everywhere on its platforms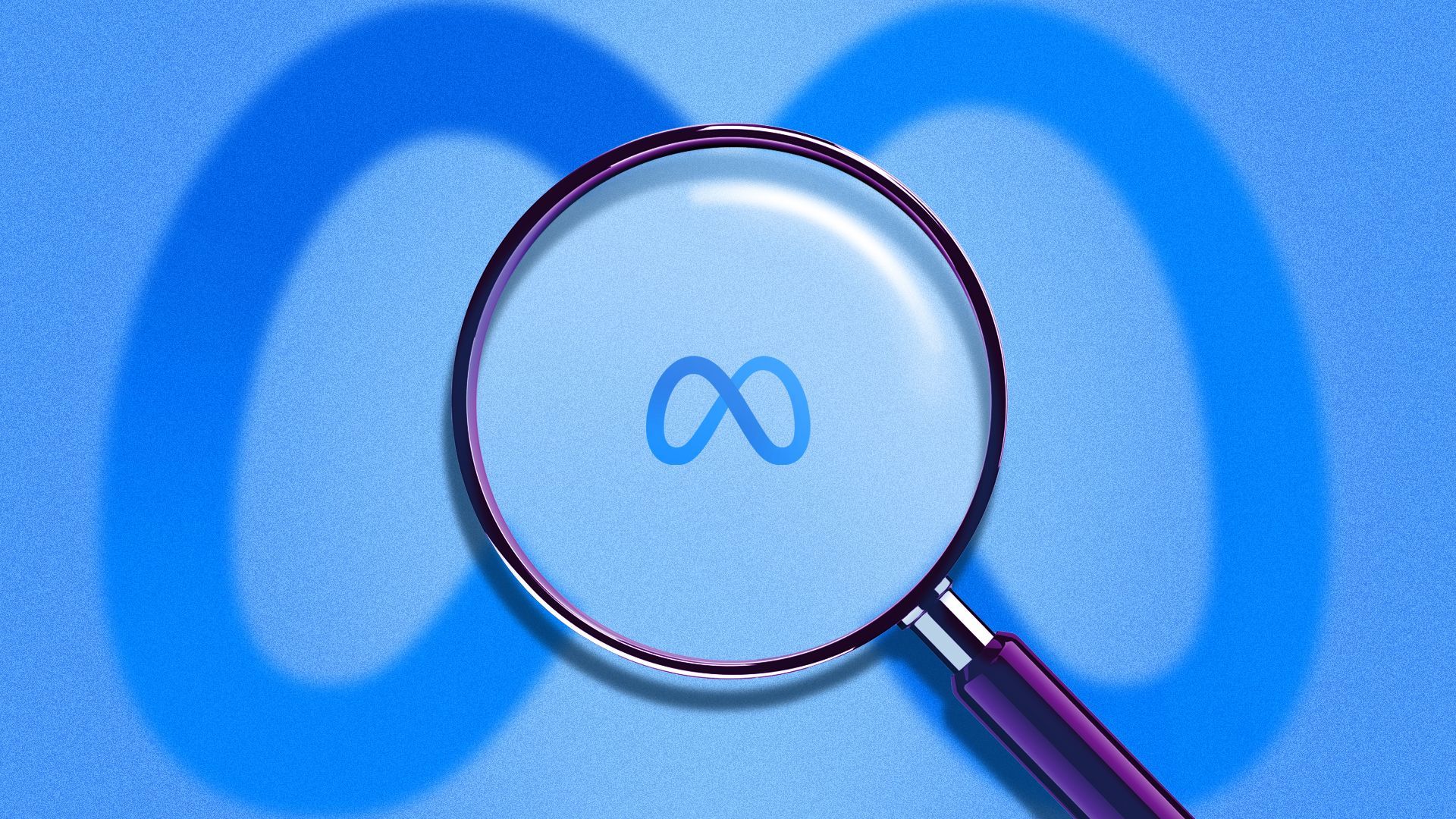 Meta CEO Mark Zuckerberg announced a plan to employees on Thursday that will see it put generative AI text, image and video generators into its flagship products, such as Facebook and Instagram.
Why it matters: Facebook's parent company has been at the forefront of generative AI research, but has been somewhat slow to put those technologies into its products.
Details: At an all-hands meeting with workers on Thursday, Zuckerberg announced a range of technologies at various stages of development, with some for internal use but many designed directly for consumers.
One, for example, will allow customers to use a text prompt to modify their own photos and share them in Instagram Stories.
Another will bring AI agents with different personalities and capabilities to help or entertain. That's focused initially for use in Messenger and WhatsApp.
The company is also hosting an internal hackathon in July focused on generative AI.
Zuckerberg also recommitted to publishing research and sharing AI technologies with the open source community.
Between the lines: Zuckerberg is pitching this as an expansion of its metaverse efforts rather than a replacement for Meta's focus there. Meta reorganized its AI efforts in February with an aim of getting more of the technology into products.
The big picture: While Meta has been cautious in how it releases generative AI tools into its products, others have jumped in head first.
Microsoft for example, is adding AI-based copilots to all of their key products including Office, Windows and Bing.
Snapchat, a more direct rival to Meta, has released its Snap AI chatbot, while everyone from Adobe to Salesforce have launched various features that merge generative AI into their core business.
What they're saying: "In the last year, we've seen some really incredible breakthroughs -- qualitative breakthroughs -- on generative AI and that gives us the opportunity to now go take that technology, push it forward, and build it into every single one of our products," Zuckerberg said in a statement to Axios.
Update: Per The Verge, Zuckerberg also told employees he was not too worried by Apple's new Vision Pro headset, pointing to the lower cost of Meta's devices, including the Quest 3 headset due out later this year for $499.
Zuckerberg also said Meta's vision for virtual reality is more about having people connect and be active. "By contrast, every demo that [Apple] showed was a person sitting on a couch by themself," he said, according to The Verge. "I mean, that could be the vision of the future of computing, but like, it's not the one that I want."
Editor's note: This story has been updated with Zuckerberg's comments on Apple's headset.
Go deeper