CNN drama, Act 2: Zucker's revenge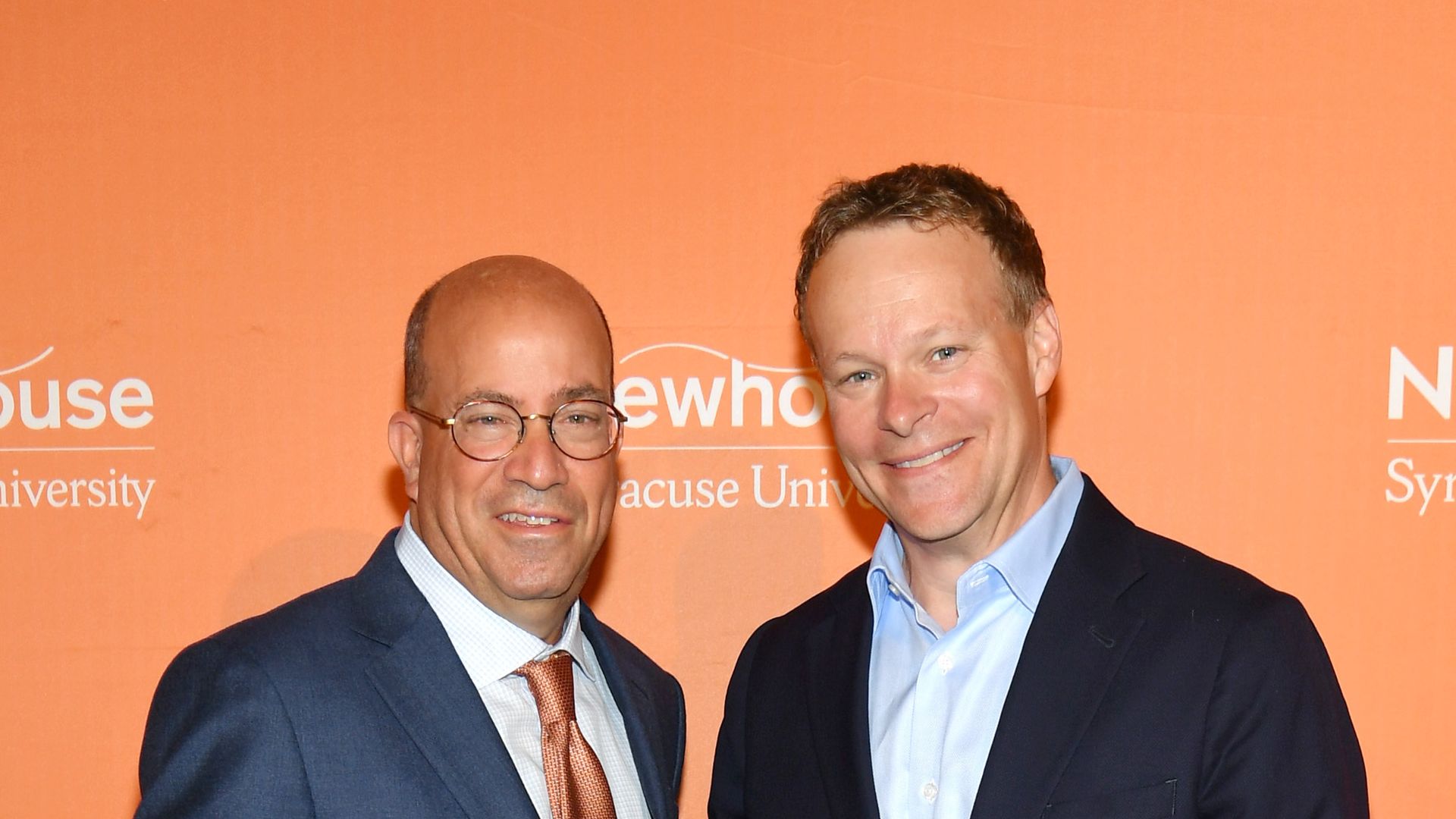 Editor's note: Chris Licht is out at CNN.
Who needs Broadway? The best Shakespearean drama is playing live in Manhattan's Hudson Yards, home of CNN.
The latest act: The New York Times is out this morning with a deep dive on the ways the jilted former head of CNN, Jeff Zucker, is obsessively trying to knife the network's current leader, Chris Licht.
This comes two days after The Atlantic twisted its own knife into Licht with a brutal takedown that must've left Zucker smiling, feeling wholly vindicated.
Why it matters: Zucker remains in constant contact with CNN stars and is a coveted source for media reporters — at a time when Licht is struggling to control his image and organization.
Why you should care: CNN remains a dominant player in cable news. Its future as a more clinical, less partisan alternative to MSNBC and Fox hangs in the balance. Right now, its ratings and reputation are getting battered.
🎭 The drama behind the drama: The man behind the curtain is David Zaslav, Warner Bros. Discovery president and CEO.
Zucker, who resigned from CNN shortly before Zaslav took over, was his very close friend and golfing buddy. Zaslav replaced Zucker with Licht, a new Zaslav protégé and Hamptons party friend.
🥊 "This is all very sad for Jeff," Ken Lerer — co-founder of HuffPost and former chairman of BuzzFeed, who is best friends with Zaslav and a former Zucker friend — told The Times.
"He should move on with his life. It's disheartening to see."
🗞️ The Times article (headline on the Sunday Business cover: "Jeff Zucker Just Won't Let CNN Go Already") says he's "serving as a kind of grievance switchboard for current and former employees of the news network."
He has "made no secret of his unhappiness with the terms of his exit from CNN or his low regard for" Licht's performance," Ben Mullin writes.
Zucker has griped that Licht "didn't take any of his pointers" after the two had lunch last year at Zucker's house in the Hamptons, brokered by friends who hoped for a rapprochement.
Risa Heller, Zucker's high-powered spokeswoman, said: "It is wholly unsurprising that Jeff Zucker, the architect of CNN's unprecedented success, would have deep misgivings about the direction the network has taken since he left."
She told The Times he "gets asked a lot, publicly and privately, and regularly from former colleagues, about what he thinks of CNN now."
Go deeper