Scoop: House Democrat's bill would mandate AI disclosure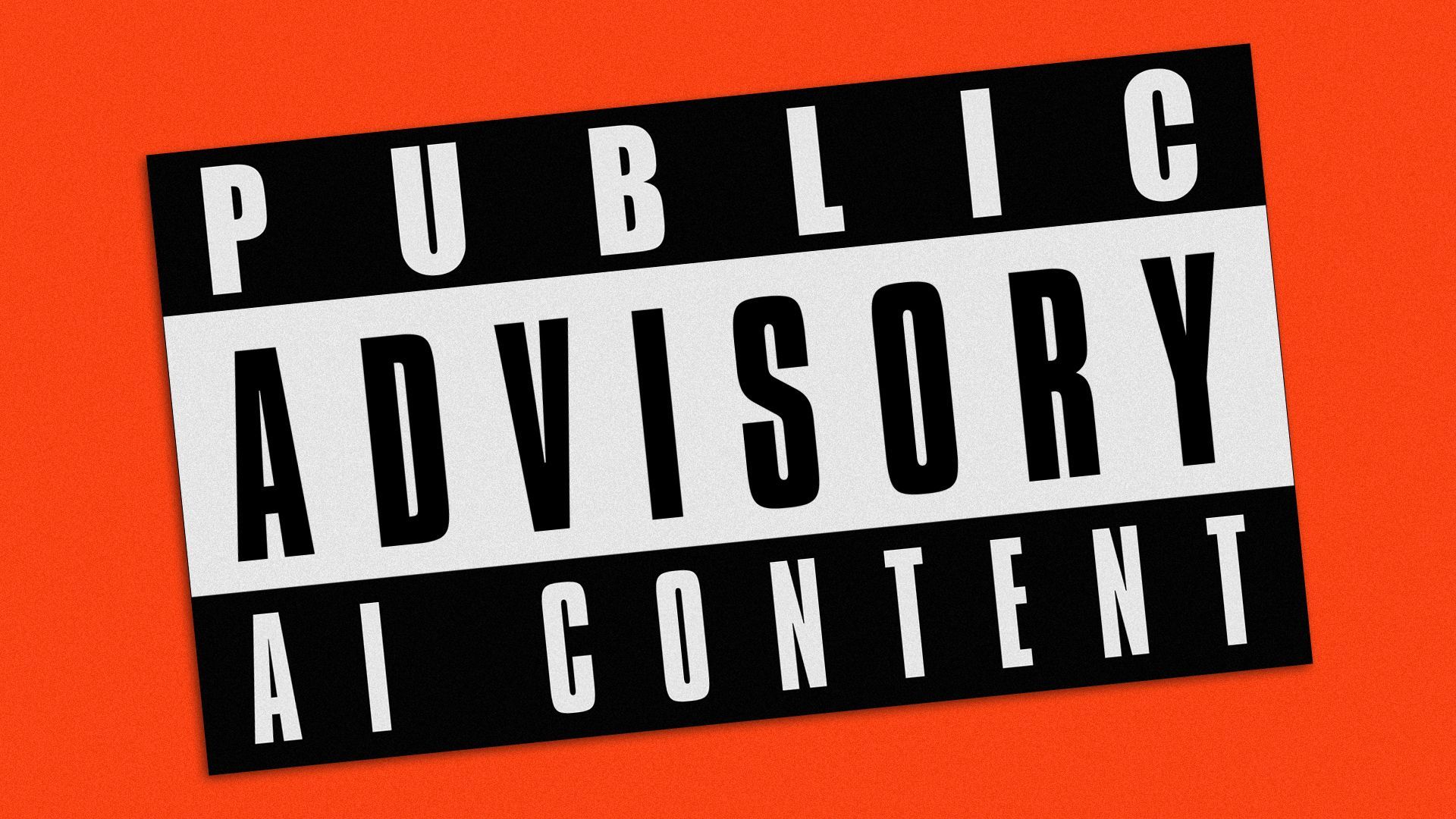 Rep. Ritchie Torres (D-N.Y.) is introducing legislation that would require the products of generative artificial intelligence to be accompanied by a disclaimer, Axios has learned.
Why it matters: AI is improving at a record pace. Experts say disclosure will be crucial to combat fraud or maintain a healthy political discourse.
The big picture: Torres' bill is the latest in a wave of new legislative efforts to regulate AI as Congress grapples with the emerging technology's massive potential — both for societal advancement and harm.
A bipartisan group of senators, including Senate Majority Leader Chuck Schumer (D-N.Y.), is in the early stages of developing potentially wide-reaching legislation.
Driving the news: The bill, a copy of which was first obtained by Axios, would require output created by generative AI, such as ChatGPT, to include: "Disclaimer: this output has been generated by artificial intelligence."
Enforcement would be under the jurisdiction of the Federal Trade Commission, which imposes civil fines for disclosure violations.
The legislation is even broader than a bill introduced by Rep. Yvette Clarke (D-N.Y.) in March to require such disclosures for AI-generated political advertising, which has already emerged as a factor in the 2024 election.
What we're watching: Federal agencies would be tasked with filling in the blanks in bills like Torres' on a number of key questions including:
How often should a disclaimer be provided?
How would attempts to remove a disclaimer be prevented?
How would generative AI be distinguished from other types of AI that don't require disclosures?
How will content generated by both a person and AI be treated?
What they're saying: "AI is the most revolutionary technology of our time. It has the potential to be a weapon of mass disinformation, dislocation, and destruction," Torres said in a statement to Axios.
Torres said regulating AI will be "one of the central challenges confronting Congress in the years and decades to come," and that disclosure is "the simplest place to start."
"Disclosure is by no means a magic bullet but it's a common-sense starting point to what will surely be a long road to regulation."
What's next: An aide told Axios that Torres' procedural strategy is to have the "nuts and bolts" of the bill end up in a larger legislative package.
A sweeping bill is what some senators are aiming for — but Rep. Don Beyer (D-Va.), another legislator heavily interested in AI, told Axios he believes a series of smaller bills are more likely to pass.
Go deeper