Scoop: YouTube reverses misinformation policy to allow U.S. election denialism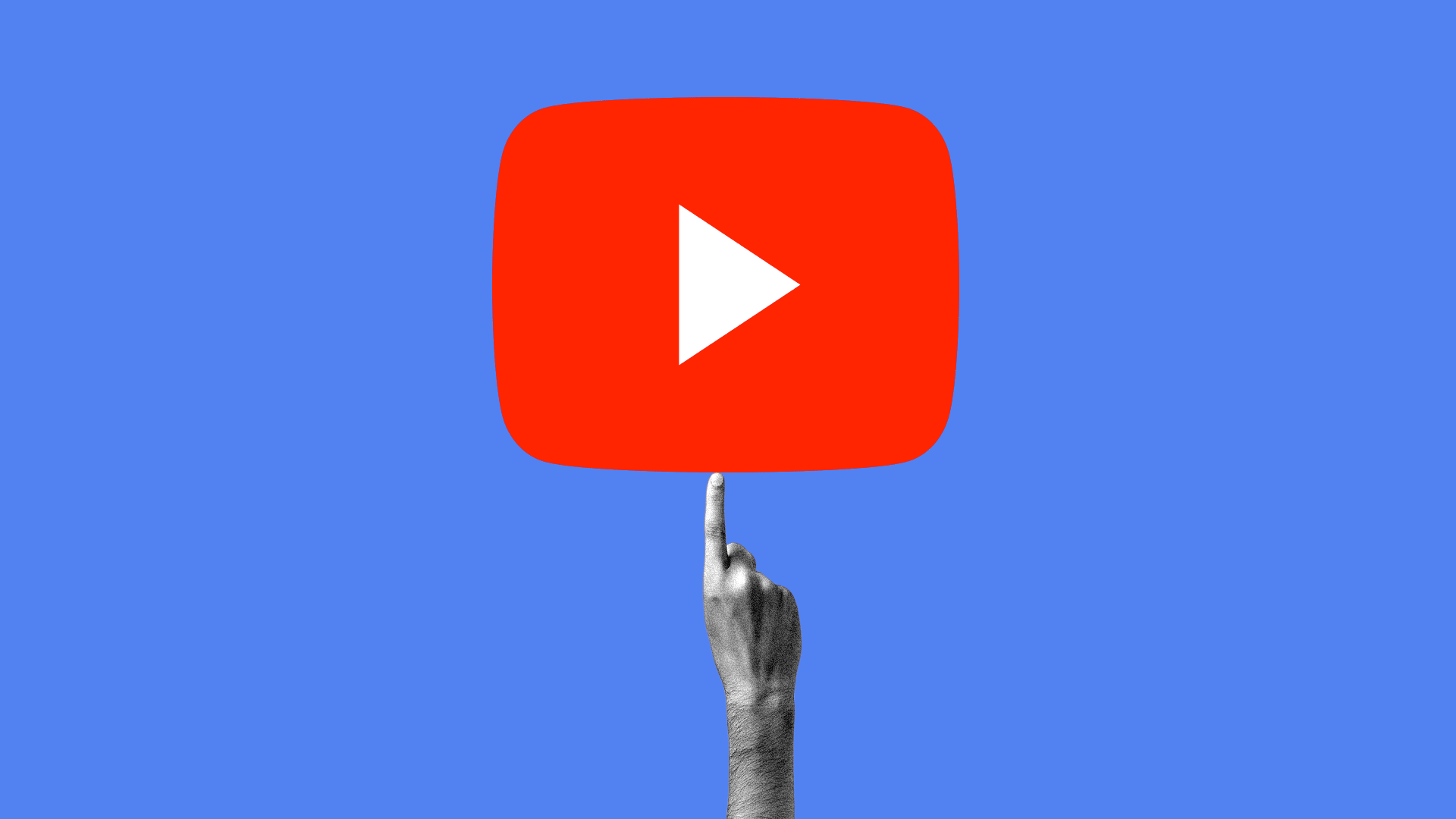 In a reversal of its election integrity policy, YouTube will leave up content that says fraud, errors or glitches occurred in the 2020 presidential election and other U.S. elections, the company confirmed to Axios Friday.
Why it matters: YouTube established the policy in December 2020, after enough states had certified the 2020 election results. Now, the company said in a statement, leaving the policy in place may have the effect of "curtailing political speech without meaningfully reducing the risk of violence or other real-world harm."
"Two years, tens of thousands of video removals, and one election cycle later, we recognized it was time to reevaluate the effects of this policy in today's changed landscape," YouTube said in a statement.
"With that in mind, and with 2024 campaigns well underway, we will stop removing content that advances false claims that widespread fraud, errors, or glitches occurred in the 2020 and other past US Presidential elections."
Yes, but: Asked how YouTube was specifically able to make that determination, a spokesperson pointed Axios to their statement.
YouTube said that it "carefully deliberated this change," but didn't provide further examples of what factors or instances it considered when weighing its decision.
The platform said it will provide more details about its approach to the 2024 election in the months to come.
Details: The policy, which will take effect Friday, doesn't change YouTube's other misinformation rules.
"The rest of our election misinformation policies remain in place, including those that disallow content aiming to mislead voters about the time, place, means, or eligibility requirements for voting; false claims that could materially discourage voting, including those disputing the validity of voting by mail; and content that encourages others to interfere with democratic processes," YouTube said.
The big picture: Media companies and tech platforms are wrestling with how to balance curbing misinformation with freedom of speech ahead of the 2024 election.
Finding the right balance has so far proven difficult. Former President Donald Trump and other elected officials have made election denialism a key tenet of their political platforms ahead of the 2024 election.
CNN, for example, received widespread criticism for its town hall interview with Trump last month. Trump repeatedly pushed unproven conspiracies about the 2020 election being "rigged" during the event, despite the moderator's best attempts to fact-check him in real time.
Go deeper... YouTube restores Trump's channel
Go deeper