Axios Finish Line: The little big things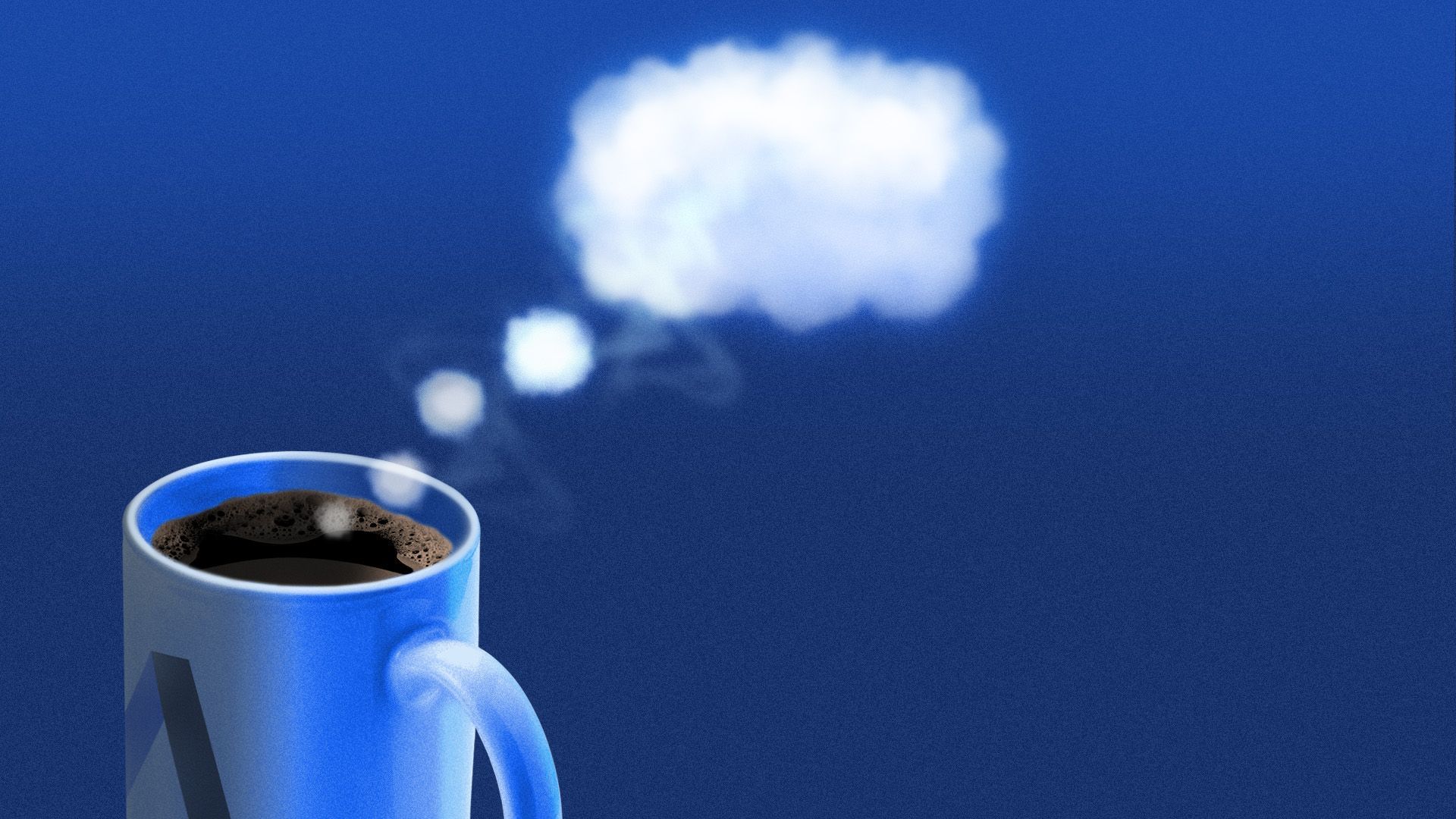 My 80-year-old dad, John VandeHei, pulled me aside during a recent pilgrimage to my homeland — Oshkosh, Wisconsin — with an idea for the perfect Finish Line column. He was right.
Reflecting on the stuff that sticks eight decades into life, he handed me a note from his granddaughter (my oldest niece), Ally, and said: "It's the little things." They are the Big Things.
Ally's note wasn't about an exotic trip or some fancy gift or gesture. It was about burnt-out bulbs on an old string of Christmas lights.
🎄 The backstory: Turns out, for 14 years, Ally and my dad would tend to the lights on the trees outside their house. It's one of the small traditions no one else would notice. But this year, for the first time, one string was dead.
Ally's words in a holiday note to my dad:
💭 "The one strand of lights that burned out sat in my hands as I was about to throw them away. I took a step back and reflected on the joy that this single strand of $5 lights gave to us in the past 13 years. I immediately rummaged through your tool cabinets to find scissors of some sort. I cut apart a handful of the bulbs before throwing it away."
"I wanted to make sure you had a bulb. I have one myself. It's our little thing, Papa. It is a reminder of the celebration of us. These bulbs have watched our lives fly by."
My dad's broken bulb dangles on the lamp next to his favorite chair. Her note sits folded on the table beside him.
Why it matters: Well, when your dad drops some wisdom and tells you to write it down, ya do it.
His observation really hit home for me as I reflect on my son James, my mini-me, heading off to college. The good stuff is the small stuff: the long talks, Katahdin hikes, inside jokes, COVID workouts, Packer Sundays, little rituals. That's the stuff you miss as the clock ticks.
Finish Line readers, especially those my age and older, are very generous in sending feedback and ideas. The concept of the little things being the big things is the most common theme, be it at work or in relationships.
Here are a few ways to think about the little things:
Create little things. It's so easy to get lost in big gifts or grand adventures. In a world moving so fast, brimming with so many distractions, take time for small acts or small rituals. I see how much my macho son longs for those soft moments despite his grunts.
Write it down. Memories fade. Keep notes of those little moments that pop. We all need a diary, whether it's pecked on your phone or written old-school on actual paper. Watch for patterns. Soak up the wisdom packed inside. And then...
Express it. Of all the cool things I did at The Washington Post in the mid-2000s, including covering the presidency, one thing stuck most: a few very short, handwritten notes from publisher Don Graham applauding a story I had written. I tucked each one into a drawer and savored them. I'm sure thousands of others did, too. Never underestimate the power of a few thankful words.
Savor it. It's easy to doom-scroll yourself through social media into depression or hopelessness. Reminding yourself of the thousands of small acts of kindness and meaning in the real world is the perfect antidote.
They're the real stuff. They're the little big things.
Go deeper