Meta threatens to pull news from its apps in California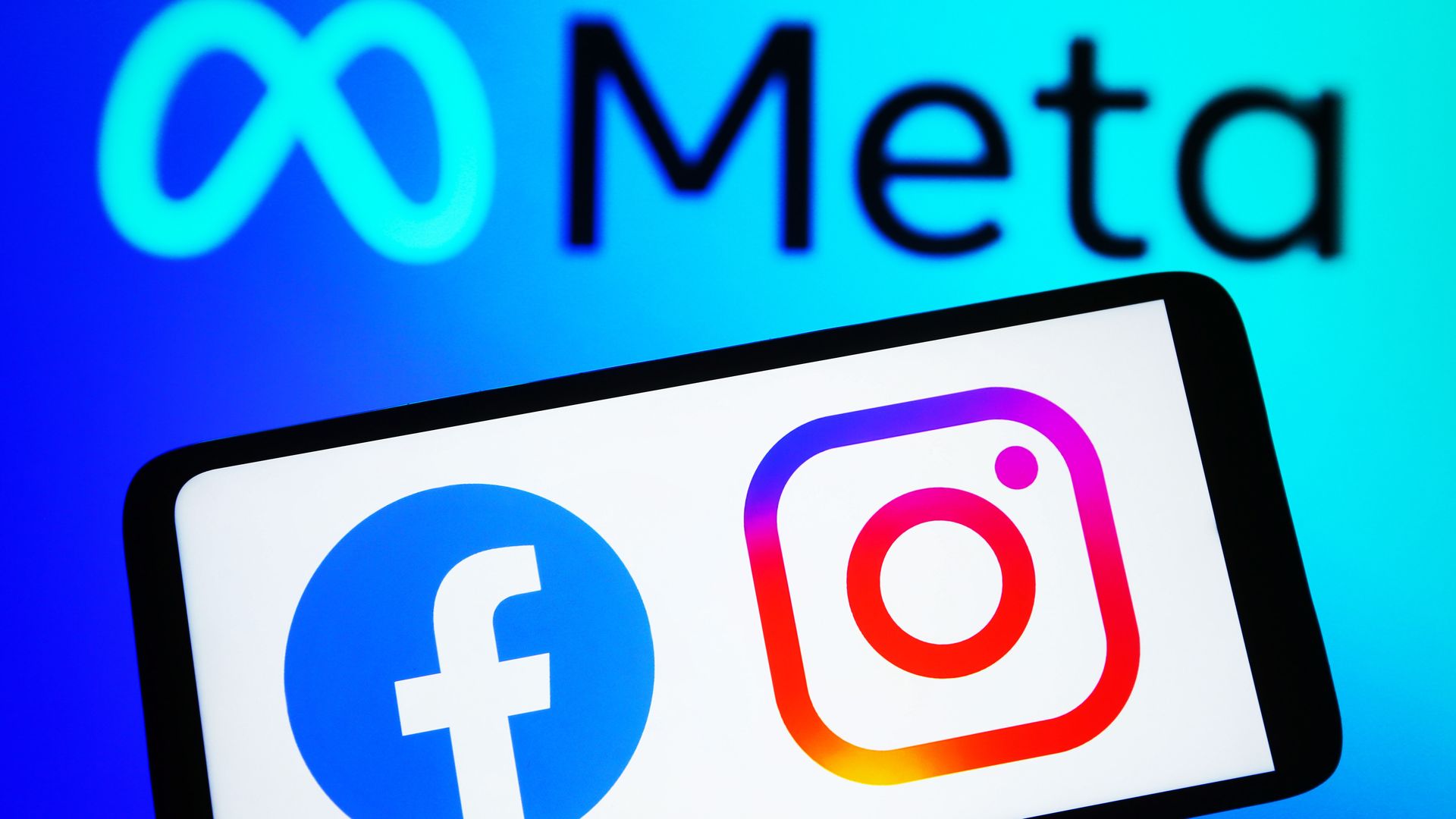 Meta on Wednesday threatened to pull news links from Facebook and Instagram in California if state lawmakers moved forward with a bill that would tax them for news content.
Why it matters: History suggests that it's not an empty threat. Meta pulled news from Facebook in 2021 in response to an Australian law that similarly forced it to pay for news content. It reversed the ban days later after the government agreed to change some of the terms of the law.
Be smart: Meta has significantly pivoted its algorithms and products away from news in the past few years, in part to avoid regulatory headaches.
Those changes have significantly lowered traffic to news publishers in the U.S. over the past few years, making efforts to force it to pay for news content less expedient.
Details: The California Journalism Preservation Act would require companies like Meta and rival Google to pay a tax to the state based on their advertising revenues against news content. That money would be allocated to newsrooms in California.
"If the Journalism Preservation Act passes, we will be forced to remove news from Facebook and Instagram rather than pay into a slush fund that primarily benefits big, out-of-state media companies under the guise of aiding California publishers," Meta said in a statement.
What they're saying: California lawmakers argue tech platforms should be responsible for providing relief to local outlets whose business models have been decimated in the internet era.
"Every day, journalism plays an essential role in California and in local communities, and the ability of local news organizations to continue to provide the public with critical information about their communities and enabling publishers to receive fair market value for their content that is used by others will preserve and ensure the sustainability of local and diverse news outlets," the bill reads.
Meta argues that the bill "fails to recognize that publishers and broadcasters put their content on our platform themselves" and that the consolidation in California's news industry happened before Facebook was widely used, according to a statement posted to Twitter by a Meta spokesperson.
The big picture: Meta and Google have long pushed back on efforts to force them to pay publishers for the content that appears on their platforms, but governments continue to introduce new laws that would force them to pay.
In 2019, France became the first EU member state to ratify a copyright law that forced firms like Meta and Google to pay for content unless they strike distribution agreements themselves with publishers in France.
That measure, and the Australian law that passed in 2021 has inspired similar measures in other other counties, including Canada and New Zealand, although those bills haven't become official laws yet.
In the U.S., a bipartisan group in Congress reintroduced a journalism antitrust bill in March that's similar to the one being debated in California for the fourth time in four years. The bill continues to fail at national level, in part because lawmakers can't agree on the terms used to determine which publishers would be eligible for payment.
Go deeper